Well and truly frauded!
I thought I would share with you something that happened to me a few weeks ago, in the hope this might prevent any of you from being taken complete advantage of.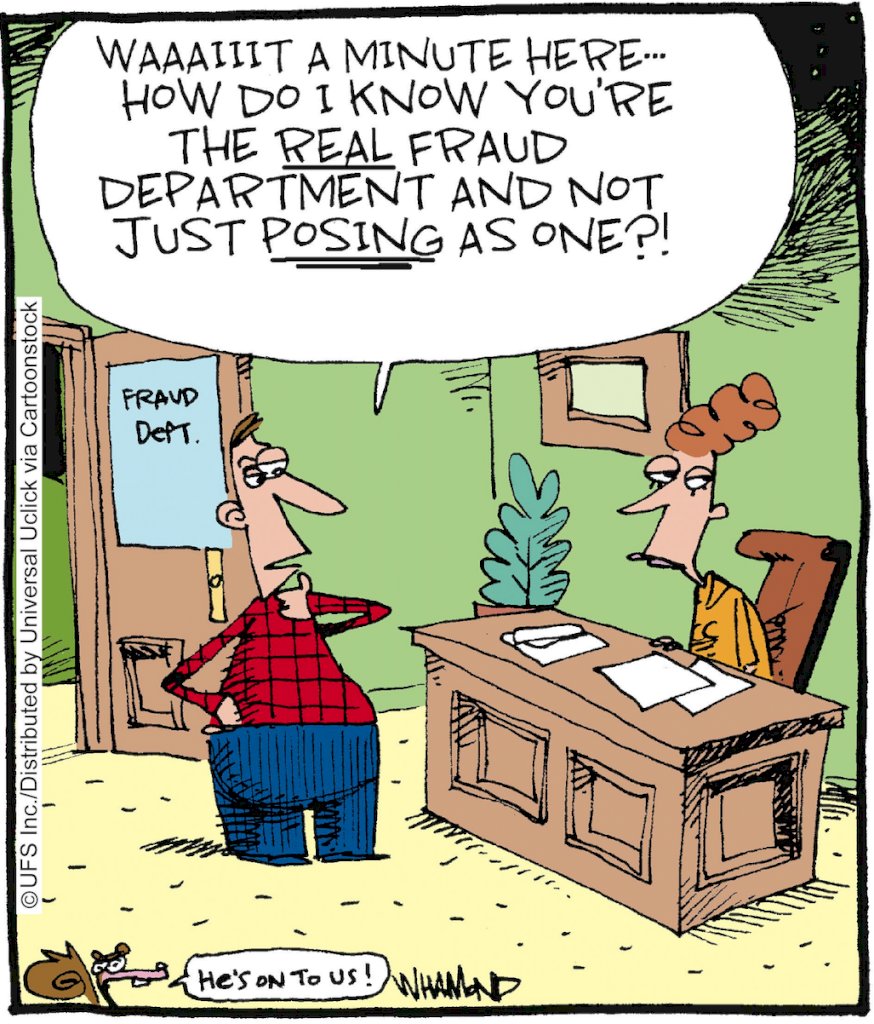 So it all started with a phone call I received from the fraud department at Weatherbys Bank one Saturday afternoon. They rang at a really bad time, I was in the middle of washing my horse off at Blenheim where he had just finished his cross country, so speaking was tricky.
The man (let's call him Derek!) said that some suspicious activity had been flagged up on my account and he needed to check with me a few transactions that had taken place over the last 48 hours.
He asked me if I had spent £100 or so in Waitrose in Birmingham the previous day. I told him I hadn't been anywhere near Birmingham recently. I told him I really couldn't speak right now and could he cancel my card or whatever needed doing and we speak later on.
Derek asked if convenient for him to call me in 2 hour and I confirmed that was fine.
So I'm in the car driving back from Blenheim (not ideal but there you go...) and I get a call from Derek from the Weatherbys fraud department and he then continues to tell me the details of the other suspicious transactions. He told me an attempt had been made to pay a £10,000 charge for an Enterprise car rental and various other online payments that were certainly not me.
He asked me if I had received any emails from any businesses like DPD, BT, TV licensing, etc. I actually happened to have had one from TV licensing, telling me they needed my updated card details as the last direct debit had not gone through. The thing is, I have had a TV licensing letter sitting on my desk for about 5 months (I know, I know, not good admin!) and was aware I needed to contact them to charge my details as I moved banks about a year ago. I had received an email three days before telling me to make my payment and set up my direct debit.
So this is where I came a cropper... I did this without even questioning it, as it was on my 'to do' (never do!) list and I thought, let's just get this job done and out of the way now. The answer was 'yes' I had received an email from one of his suggested companies (TV licensing) and that's where my downfall was. Derek told me not to worry as it happens to so many people, including about 240 Weatherbys Bank clients so far this year and I mustn't feel stupid to have fallen victim to fraud and it is so rife at the moment, etc, etc. He then said we would need to cancel my card and change all my passwords, etc, including delete my banking app until I received the new card the following week. I was put on hold for a while as he was supposedly speaking to the accounts team to arrange a new card being sent.
Derek confirmed the card would be fast-tracked to me and it was safer for me to delete the banking app until I was set up with my new PIN on Monday morning. He then told me I would be receiving a text from Weatherbys within a minute or two and once received I needed to read out the number in the text, which I duly did. Derek couldn't have been nicer and said sorry it was taking such a long time but we had to make sure that the accounts team had thoroughly checked all the activity on my account before I could go.
While he was waiting for the accounts team to get back to him, we had a nice conversation about his family, his children's names, ages and what they liked doing, etc. He even asked me if I was planning on going on holiday this year. It was a pleasant conversation and I kept saying how stupid I felt for falling for the bogus TV licensing email. He kept reassuring me I was one of so many and then suggested I write down a list of all the potential bogus emails I should watch out for that I might receive in the future. He couldn't have been more helpful.
The call eventually ended with my new card ordered and being fast-tracked to me for early next week and the new PIN number for my mobile banking being sorted for me for Monday morning. I thought nothing else of it apart from being so p*ssed off with myself for falling foul to this fake TV licensing email I'd received on Thursday.
BUT THEN…
I had a call on Sunday evening from Weatherbys Bank, who told me there was some suspicious activity on my account and they had blocked my card and were going to cancel it. I was extremely confused by this and told them that I had already been through this and had my card cancelled with Weatherbys fraud office the night before. They said there was no record of Weatherbys contacting me on Saturday and there would never be a direct call from their fraud office anyway.
At this point I really didn't know who to trust and if this was really someone from Weatherbys or not. They then confirmed my bank manager's name and I realised this really was them.
It shockingly became clear that I had not only been frauded (not sure if this is even a word?!) with the TV licensing email but (D*ckhead) Derek had then posed as Weatherbys and got all my details and mobile banking app info off me, by me reading them the PIN number they had sent over via text.
Some of you might say, well this would never happen to me as I wouldn't be so thick as to have believed everything they told me, but I can promise you the whole thing was so believable and at no point during my conversation with Derek was I suspicious. All I felt was gratitude and relief that the fraud office had seen the suspicious activity and had identified where I slipped up with the email I received.
I hope this will serve as a reminder to you all that this sort of thing doesn't just happen to the older generation. They are incredibly clever and skilled at this and I have to say, I felt pretty upset about it for a while. It the first time I've been truly taken in by somebody and it makes you feel incredibly unsafe and untrusting of the human race.
On a more positive note, Weatherbys were brilliant and very supportive and incredibly helpful in getting my accounts securely back in action, new cards, PINs, etc and they explained how this fraudster managed to get so far down the line with me.
It turned out they had attempted to empty both my currant and savings accounts but my bank's vigilance blocked the many transactions from clearing.
The two things I learnt were:
This particular bank never has anyone calling you direct from the fraud office, it will always be done through your named bank manager
Never ever give a code to your bank that's sent through what seems like them as this text from Weatherbys was triggered by the fraudster.
If you get a call from a company claiming fraud and asking you to give them details, make sure you ring them back on the official company telephone number that you find on their website.
Anyway, sorry this was pretty longwinded, but forewarned is forearmed! Be careful out there!
Grapevine is a trusted network of private members, linking kindred spirits from town or country. Members promote, sell or buy goods and services within the network.
Grapevine also believes in supporting young people to get a strong start through internships and work placements. We also help a number of charities including Heads Together and The Injured Jockeys Fund.