The Emotions of horse sport
I reflect on what has been a pretty full-on rollercoaster of ups and down over the past weekend. My Step-Father's horse,Telecaster running in the The Derby and my horse competing at Tattersalls in Ireland at the International CCI****.

Wow, what a massive rollercoaster of ups, downs, twists and turns horses in sport put us through.
It must be the biggest range of highs and lows of anything in sport there is to experience.
I am writing this after a weekend of just that, in our family.
My step-father, Hughie Morrison, made the very tricky decision a week ago to supplement the horse he trained to win the Dante Up at York in the middle of May, to run In the Epsom Derby yesterday. PS It costs £85,000 to do a last-minute entry fee.
His horse, Telecaster, the most wonderful and seriously talented colt, was third favourite and graced the front pages of the Racing Post twice in as many weeks. The trouble is, this just makes the pressure and expectation rise to dizzy heights from which one can fall.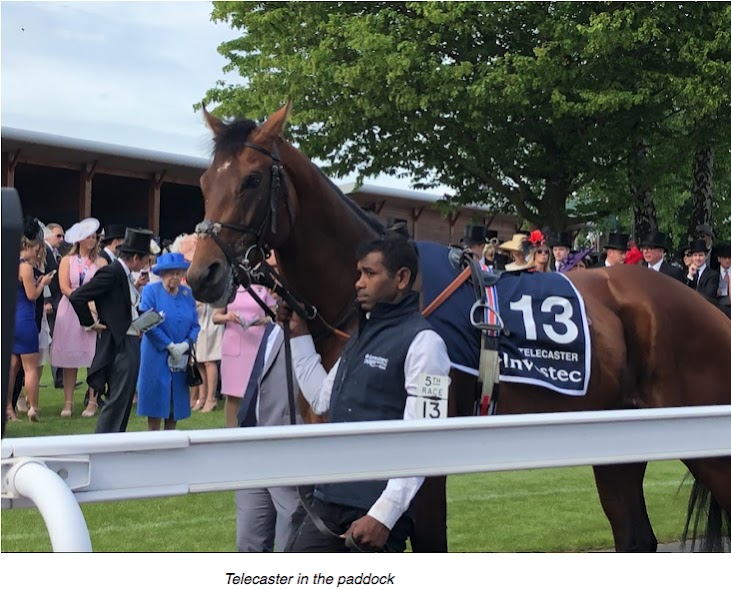 He looked a million dollars in the paddock and had showed all the signs of being in fine form, having appeared to have recovered well from the efforts of his Dante win.
The problem with these wonderful animals is that they can't talk!
It's not until these horses have to dig seriously deep that it becomes apparent that the previous run was perhaps too recent and took that much-needed vital edge from them.
These 3yr olds are growing and such babies still, people will say, 'well they are all in the same boat in the Derby, all three yr olds', but Telecaster had three runs in a pretty short period of time and he's a big horse with much more growing to do.
Isn't hindsight a wonderful thing…
The build-up for Hughie and his owner was immense and full of worry and nervous anticipation, the wide press coverage adding to the build-up, then in just a few minutes the huge disappointment and anticlimax is a pretty bitter pill to swallow.
The day was a jangle of nerves not just for Hughie and Telecaster, who I am obsessed with (Telecaster, not Hughie!) but also I had my event horse going XC in the CCI**** at Tattersalls in Ireland on Saturday afternoon too.
I was anxiously trying to watch the livestream on my phone while Telecaster was walking round the paddock before the Derby.

The WiFi was crippled by the sheer amount of people at Epsom using their phones, so trying to watch was virtually impossible only seeing tiny snippets.

I heard the thrilling news that my horse Blackthorn Cruise and New Zealand rider Dan Jocelyn had gone clear with a tiny handful of time faults leaving them in overnight 4th position going into the show jumping on Sunday, while horses were going to post in the Derby.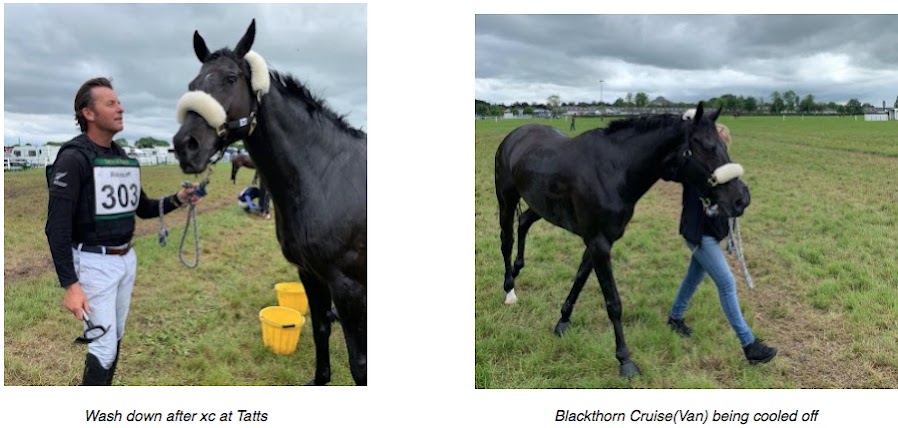 The emotions I felt in those couple of minutes before the off were indescribable. Huge excitement and relief for my horse and rider in Ireland, but feeling sick with worry for Hughie, his owner and Telecaster.
A few minutes later, the horses were in the stalls and were under starters orders.
Telecaster sat in a comfortable position and all was looking good until that moment when he was asked to dig a little deeper and that's where he just couldn't answer that call.
In just a few minutes it would all be over and the disappointment of Telecaster running flat and not showing his full brilliance, was such a deep contrast to a few minutes previous, when I was thrilled and hugely relieved about my horse in Ireland. Watching my step-father's horse run in the biggest race in the world, made for the most hairy emotional rollercoaster of a ride I have ever been on.
I really don't think there is anything in the world one can compare the intoxicating and awe-inspiring combination of equine athletes.
The love and admiration everyone involved with these animals has, is too much to put into words.
I am writing this, it's Monday morning the emotions of the last two days are still being digested. Thankfully Telecaster is none the worse for his run on Saturday and will be back again firing on all four cylinders in the not-too-distant future.
I learnt that my horse in Ireland passed the vet's inspection and with just 1.4 penalties separating the top four places, it was going to be a long and nerve-wracking wait until the show jumping on Sunday afternoon.
I feel gutted not to have been there with Dan and the team, supporting them in Ireland, but sometimes in life one has to prioritise and I felt I needed to be at home this time with one of the children starting her CE exams today and hosting my father-in-law's birthday lunch yesterday.
So back on that rather sick-making rollercoaster I climbed…knowing there was not even two penalties separating Dan and Blackthorn Cruise (Van) from 4th and winning Tatts - it was hard to stay settled for.
The outcome was thrilling as they did a foot-perfect clear round and held their position. It was then down to the last three riders to see what they would produce. Two out of the next three riders had a pole down each, moving Dan to 2nd place. Izzy Tayler, the leader, then had to produce her clear to stay in pole position.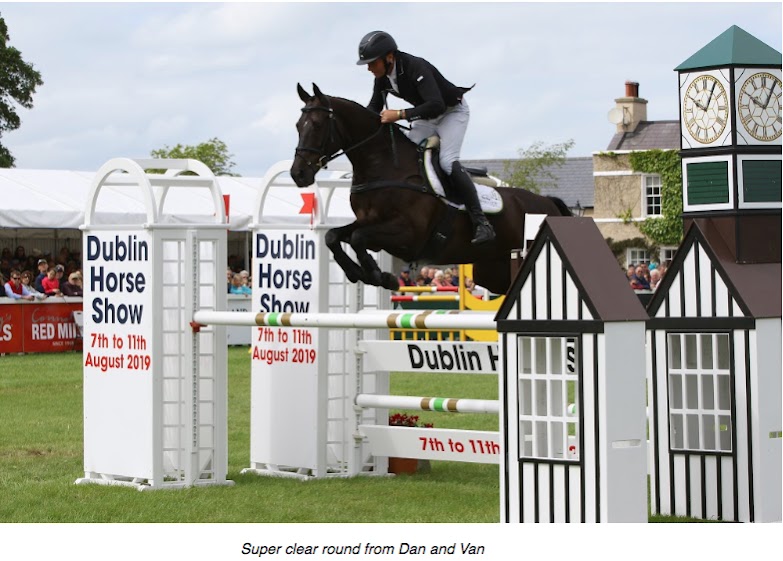 It so nearly was not to be, Izzy hit an upright so hard it bounced out of the cup and was literally was not even a millimetre away from coming down, but as with this sport and in fact all these sports involving these incredible animals, you have to have a little luck and for Izzy, Lady Luck was on her side and the pole decided to stay put, but it didn't stop swaying until after she's jumped the next fence.
So it was so nearly a win for us but just not quite but completely thrilled for 2nd place. What a thrilling result but one can't help thinking..."if only"!

So, people may wonder what we are all doing being involved with these incredible, but unpredictable creatures.
The world of horses in which many of us live, is such a close knit community of extremely grounded, humble people. This must be because we all know that one minute you are winning and the next you are licking your wounds (sometimes literally) from an epic fail (or fall). I guess this is because we are dealing with two living beings that need to perform as one.
There are many, many lows in equine sport but my goodness the highs are addictive, intoxicating and once you get on that ride, it's hard to ever get off.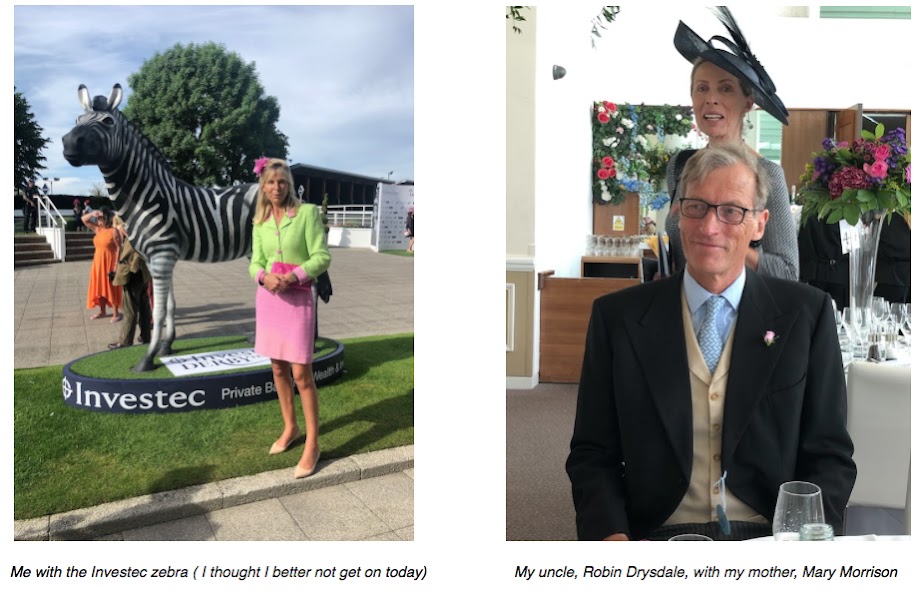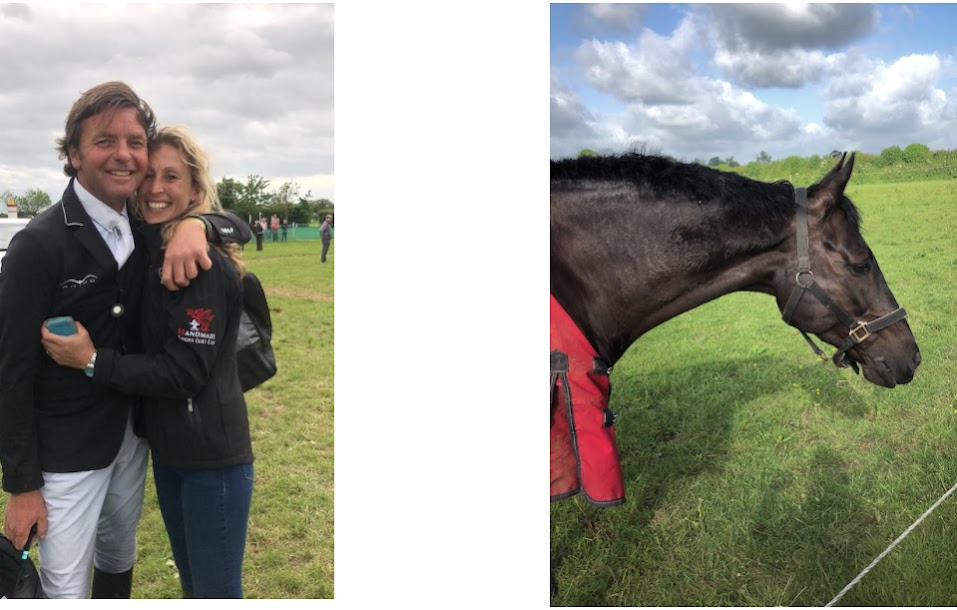 Grapevine is a trusted network of private members, linking kindred spirits from town or country. Members promote, sell or buy goods and services within the network.
Grapevine also believes in supporting young people to get a strong start through internships and work placements. We also help a number of charities including Heads Together and The Injured Jockeys Fund.