A Day in The Life of a Superyacht Broker
Grapevine member, Will Christie, talks us through his typical day of being a superyacht broker - from the children's school drop-off (and dogs dropping's!) through to his jet-set travel and multi-million Pound deals; it's all here!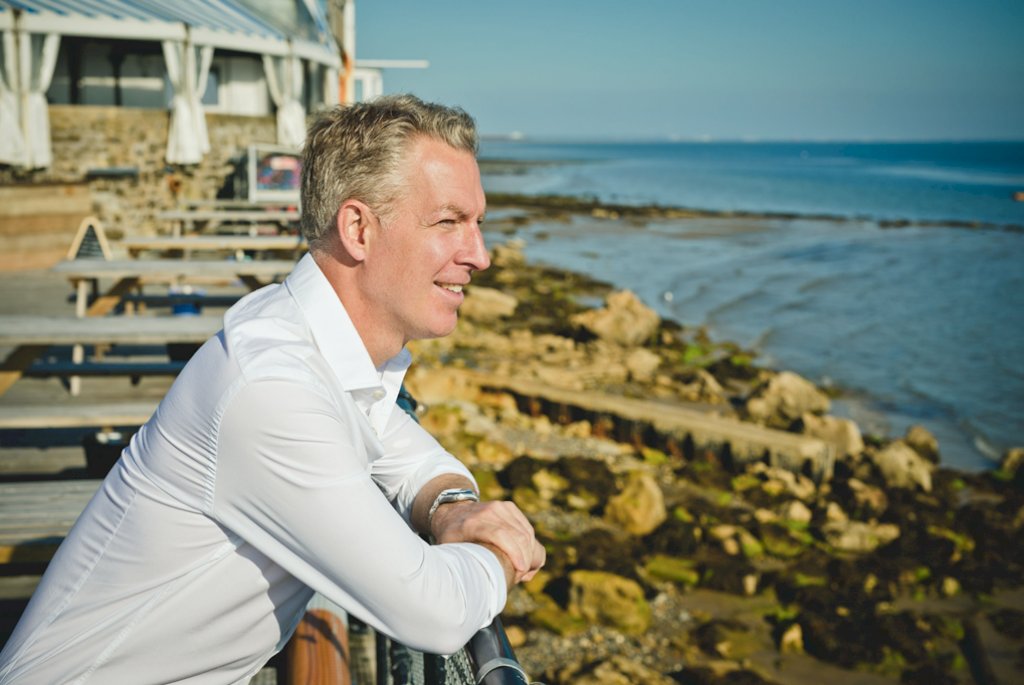 I suppose anyone looking at my job as a Superyacht Broker from the outside would think it's very glamorous. There are certainly days each year where I end up tagging along with clients and doing something that frankly, only a billionaire could afford, but my average day is like all jobs – hard work. Not that I find my work burdensome; I spring out of bed each day feeling privileged to operate in such an amazing industry where I get the chance to meet and collaborate with so many interesting and talented people. I'm also passionate about yachts, so it's kind of a hobby that I get paid for, which is a bit of a bonus.
My average day starts at around 0630. I like to get up at least 20 minutes before anyone else in the family so I can start dealing with correspondence that has come in overnight. My clients come from all corners of the world, so I am on duty 365 days a year from at least 0630 - 2300 and when deals are "live" with clients in places like California, Australia or New Zealand, sometimes all night long. My clients are naturally busy themselves, so I have to be available and highly reactive when they have rare moments of spare time - the average client is usually running a huge international company, so they are very time poor. They also expect me to magically appear all over the world at very short notice, possibly not always considering that unlike them, I don't own a private jet! But that's just the nature of the business. If you don't react quickly, there will be another broker who will be more than willing to try and whip the business off you. It's a highly competitive market where it's feast or famine. Given the incredibly high-ticket prices involved in superyacht deals (Euro 5 - 200 million), the amount of transactions is very limited with a fairly decent pool of brokers worldwide fighting over a very small pool of clients. You have to work harder and better than the next guy to win a client's trust and business.
When I'm not travelling, I help my wife get the children to school. This is normally a rather chaotic tangle of school bags, scooters and dog leads. If I make it to the school gates without one of the dogs having laid a huge turd in the middle of a busy road crossing, it's a small victory.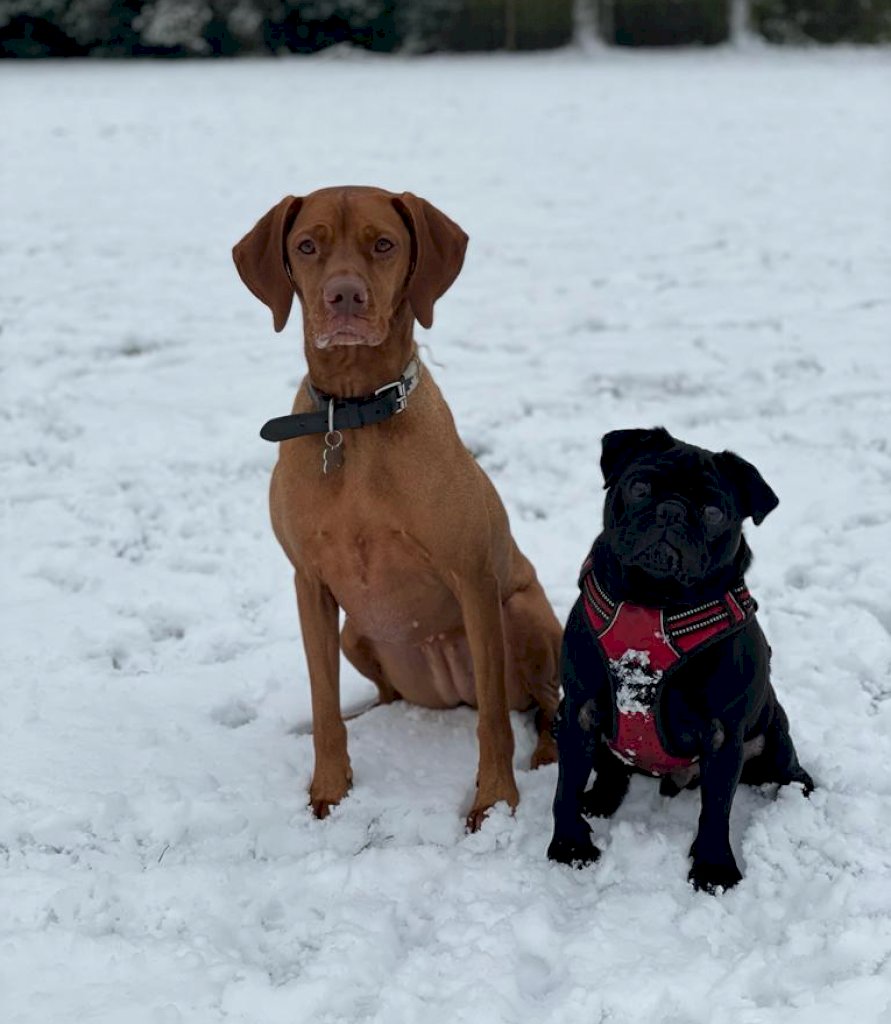 Once the children are deposited, I take the two dogs, a Hungarian Vizsla and a Pug (possibly the most ridiculous dog combination one could conjure up) for an hour long walk. Given the odd dog pairing, I assume that many people in Fulham mistake me for a professional dog walker. The invention of Air Pods has been a revelation as this is when my work now begins in the earnest. Before, juggling dog leads, throwing balls and handling poo bags was a real handful, but now I'm fully available to start making calls with both hands free for dog related admin! And each day, I am realistically making up to 50 calls - my phone seems to be permanently on charge, even with a battery pack attached.
Who am I calling, you might understandably ask? Well, I am essentially always seeking intel. Trying to find off-market yachts. Seeking owners that might sell. Hunting down new buyers. Finding out what boats sold for. Finding shipyards that have availability to build a new yacht in a short time. Essentially trying to have information that other brokers simply don't as that can give you the edge over the competition. So, during this first hour I am calling captains, yacht managers, lawyers, yacht designers, shipyards, middle-men, other brokers in the industry etc… Sometimes putting together snippets of intelligence to work out the real story or who a buyer in the market might be. Most calls at this time of the day are regularly interrupted by me screaming "Herbie!" at the pug, as he literally has zero recall and is a general menace to the local community. He's becoming quite famous in the yachting industry though.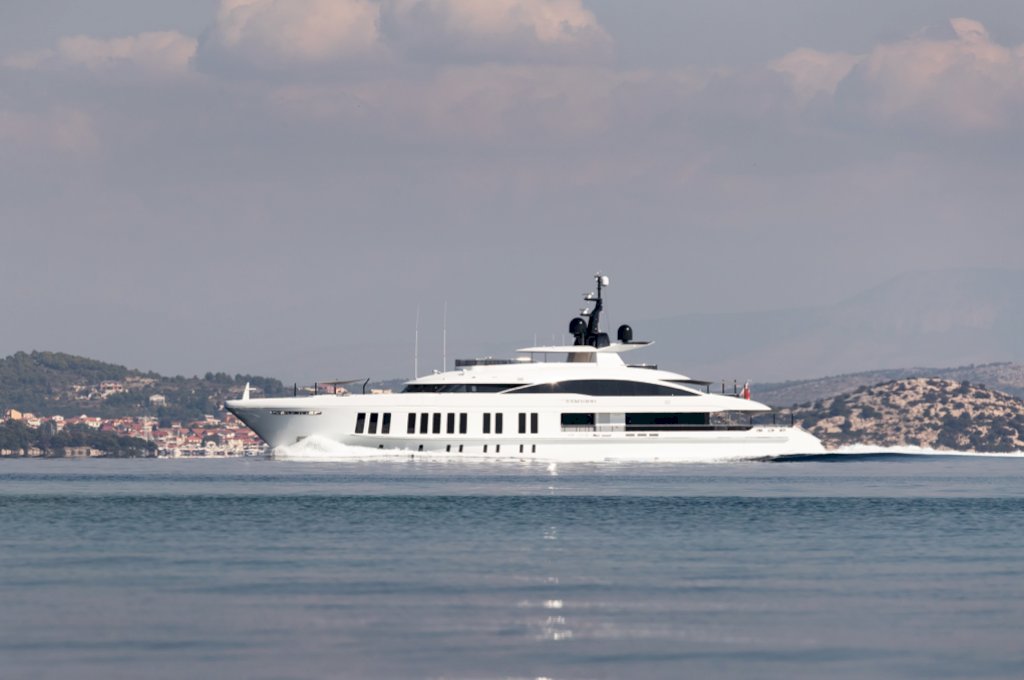 Around 4-5 turds later (the dogs, not me) I am hot footing it down the New Kings Road to my office, usually with an overpriced take away coffee in hand, still making calls as I walk.
We are a small, focused and specialist outfit, so in the office is my right-hand man Felix, 31 years old and considerably more handsome than me (the bar is quite low to be fair). An ex-yachting journalist (and more randomly, a page boy at the wedding of the Duke and Duchess of Edinburgh) I recruited Felix to yacht broking when I was Head of Sales at my previous company and he bravely followed me when I set up Christie Yachts two years ago - thankfully, things have got off to a strong start. We are lucky to have a really loyal client base and good industry contacts who have been incredibly supportive of our new company.
In the office we get busy each day talking about opportunities, coming up with ideas for our weekly client email and generally trying to sniff out the next deal. The calls continue all day and are never ending. It's great fun, but a rollercoaster of highs and lows. When the deals happen, it feels like winning the lottery, but sometimes they can slip away after months of work and expensive travel. We just have to dust ourselves down and go again. I imagine it's how a professional gambler must feel.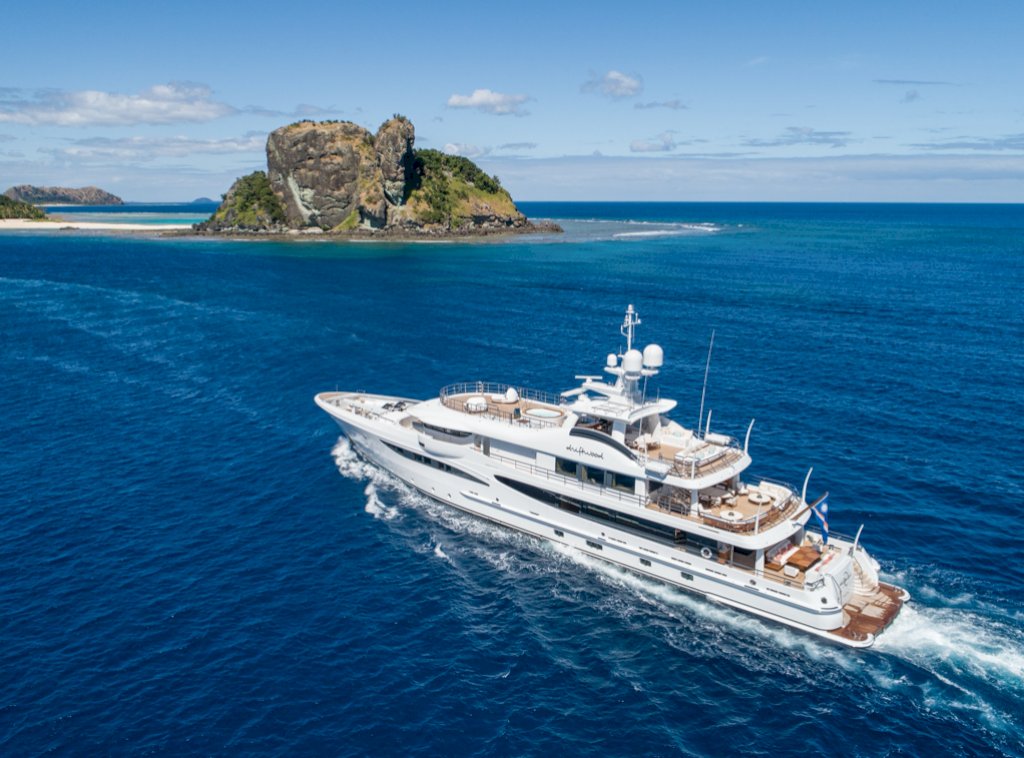 On the days when we are not in the office we are travelling all over the world, but mostly in Europe. Travel involves meeting clients in their home cities, showing them second hand yachts in ports all the Mediterranean and Florida, visiting shipyards in Germany, Holland and Italy and attending yacht shows in places like Monaco, Cannes, Palm Beach and Ft Lauderdale.
We are often also often involved in custom Superyacht construction projects, which can take up to 5 years from original concept to delivery. These are hugely time consuming. We coordinate the design process, the shipyard tender, contractual negotiations, oversee construction etc… However, it is highly rewarding to make a client's dream become a reality and get positive feedback from industry peers. This year I felt incredibly fortunate to have been involved as the broker for KENSHO, a 75 metre yacht that won the top award as Motor Yacht of the Year at the World Superyacht Awards. This is the Oscars of our industry. It was a real career highlight, but I was just a small part of a hugely talented team including designers, naval architects and craftsman that made it happen.
So, it's a busy job, but one full of variety and fascinating people. I do regularly hitch a lift on a private jet or a helicopter, but the reality is that if I do, I'm coming home on EasyJet and it's the school run and dog crap the next morning, so I never live the billionaire lifestyle long enough to get used to it! And that's just fine by me, as I genuinely believe that I have the best job in the world.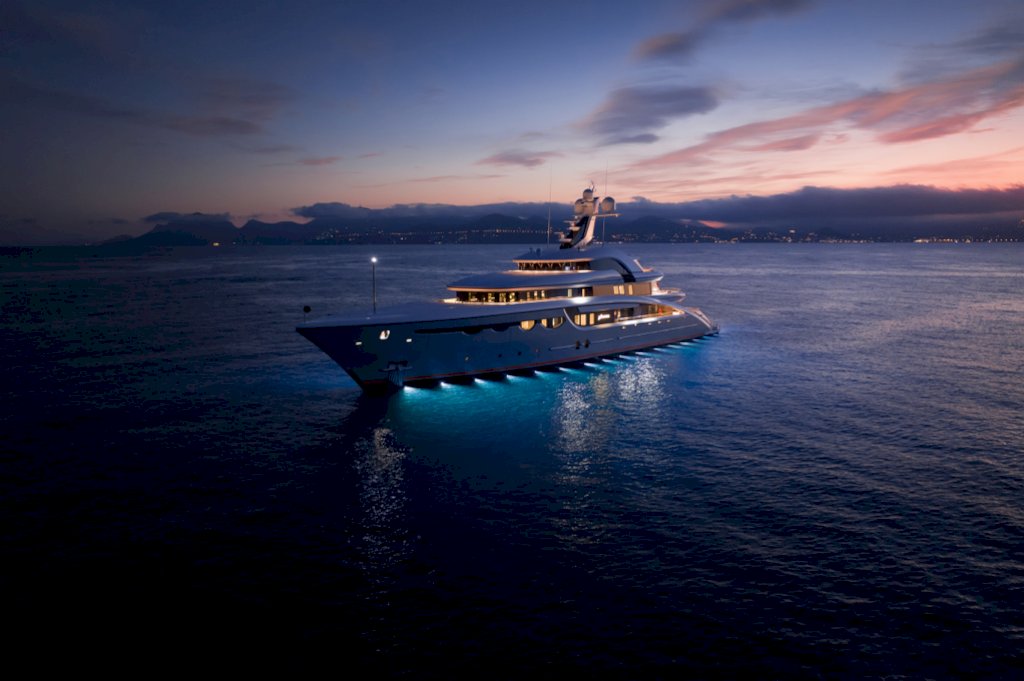 If you think you're in the market for a yacht then please do go to Will's website: https://www.christieyachts.com
Grapevine is a trusted network of private members, linking kindred spirits from town or country. Members promote, sell or buy goods and services within the network.
Grapevine also believes in supporting young people to get a strong start through internships and work placements. We also help a number of charities including Heads Together and The Injured Jockeys Fund.