What's it like to cycle the longest road in the world?
Former special forces soldier Dean Stott tells us how he broke a world record, cycling the 14,000 mile Pan-American Highway in a quest to raise £1 million for mental health charity Heads Together.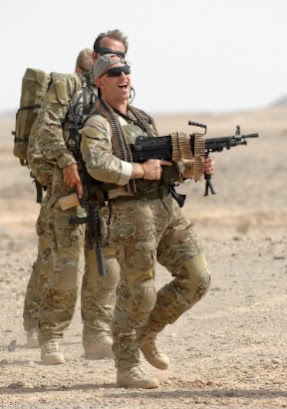 What made you want to cycle the Pan American Highway?
Having left the military with an injury, I went into the private security sector and in 2014, I single-handedly evacuated the Canadian embassy out of Libya.
During that year, I was only home for 21 days and I was very much focused on work. I was actually disassociating myself with society and drifting apart from my family. So my wife and I sat down and made a decision that I didn't need to keep going away and taking these risks and that I should get into property developing with her.
As you can imagine, I was sat in these architects and planner's meetings and I wasn't really interested in the heating systems put in the buildings! At the time, I had also bought a push bike for cycling to and from work - it was only about 18 miles in total, but I started feeling a lot better.
After a month of these meetings, Alana could see the glaze in my eyes and she realised that I needed a challenge to be physically and mentally engaged, and we did a lot with charity anyway, so we decided I would do a cycling challenge - knowing that cycling wouldn't hinder my knee injury.
I was looking for something a bit shorter, but then Alana found the Pan-American Highway, so that was the starting in the process for that challenge.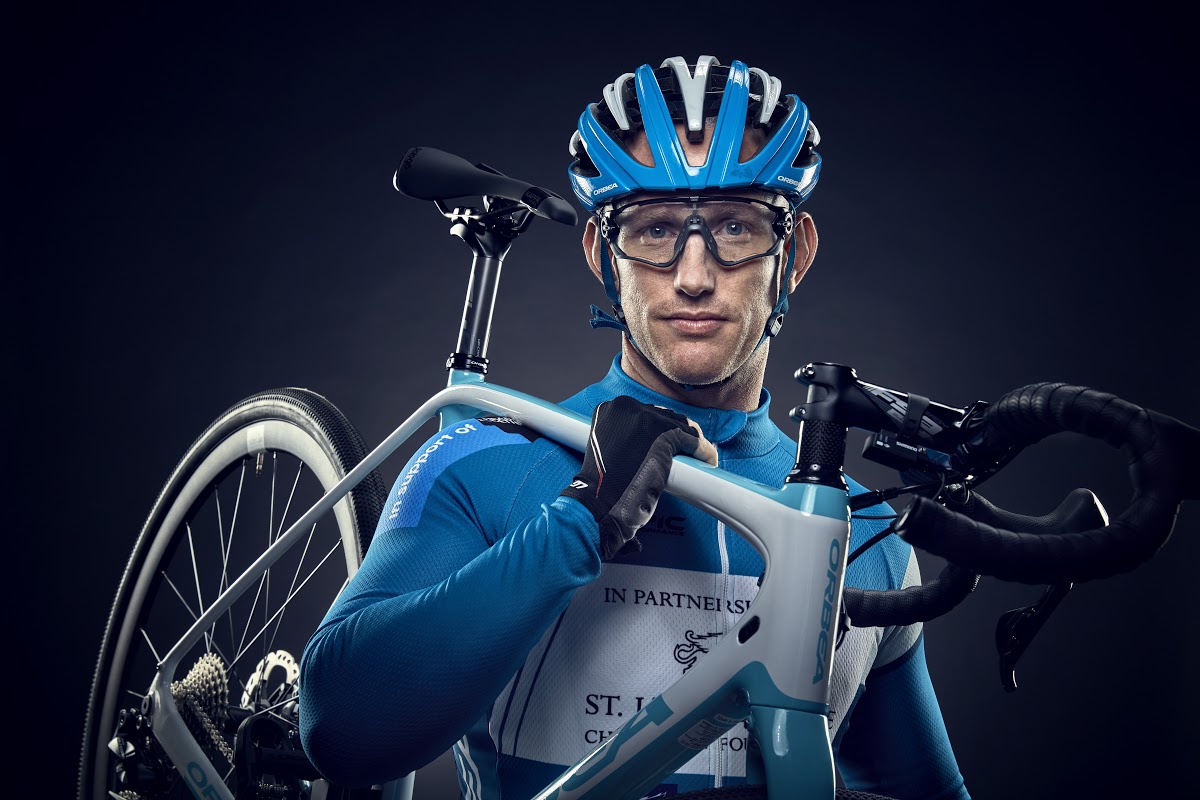 How long did you train for?
I gave myself plenty of time for us to promote the challenge, for me to do my research and planning, but also for my training.
So I trained full time for a whole year and I had to look into the experts in the industry. I actually realised that everything's to do with heart rate and power - an area I wasn't really used to being a novice cyclist. I wasn't aware of this new technical way of coaching. So I gave myself that year to get fit and get myself mentally prepared.
How far did you travel and through which countries?
In terms of the distance, it's just shy of 14,000 miles. It's the longest road in the world. It runs from the southern point of Argentina, in Tierra Del Fuego all the way up to Prudhoe Bay in Alaska. It's a unique road and runs through 13 countries.
So I started in Argentina, then Chile, Peru, Ecuador and Columbia - you then fly across the Darien Gap, which is the only place that isn't passable by bike to Panama. You then have Panama, Costa Rica, Honduras, Nicaragua, Guatemala, Mexico, then we have North America, Canada and finally back into Alaska.

How long did the actual challenge take in the end?
When I applied for the original world record, the record for cycling the Pan-American Highway was 125 days. It was held by a British cyclist called Scott Napier. Then by the time Guinness had got back to me, there was a guy called Carlos Santo Maria, a Mexican cyclist who had done it in 117 days. But Scott Napier still held the world record for South America which was 58 days.
The original target was the Pan-America Highway - that was the only record I was going for. But then I broke it down into the South America as well, so I had a shorter objective. The world record is 117 days and I had planned to do it in 110 days - the reason I gave myself that week buffer was, should there be any issues or eventualities out of our control, natural disasters, queues or even welfare amongst the team, then I had a week to play with.
By the time I completed the first leg, I had broken the South America world record by 10 days and did it in 48 days and 57 minutes.
I found out on day 70 that I was two weeks ahead for the world record for the whole Pan-America Highway, so I was now well ahead of my target. Then my wife told me that we had been kindly invited to the Royal Wedding of Prince Harry and Megan Markle, which totally changed the dynamics of the challenge! So I now knew I had to be finish at the very latest on day 102, which was 15 days ahead of the World record.
I got a week outside the finish line at Prudhoe Bay and I was then made aware about a professional cyclist who wanted to be the first man to do it in under 100 days! So the dynamics had changed again from my original plan of doing 110 days and I actually came in in 99 days, 12 hours and 56 minutes - so the first person in history to do it in sub-100 days.
Just to put this into context, it's the equivalent of cycling six Tour de France back-to-back or 15 Lands End to John O'Groats. Or London to Sydney plus an additional 4,000 miles. The Pan-American Highway is the world's longest road.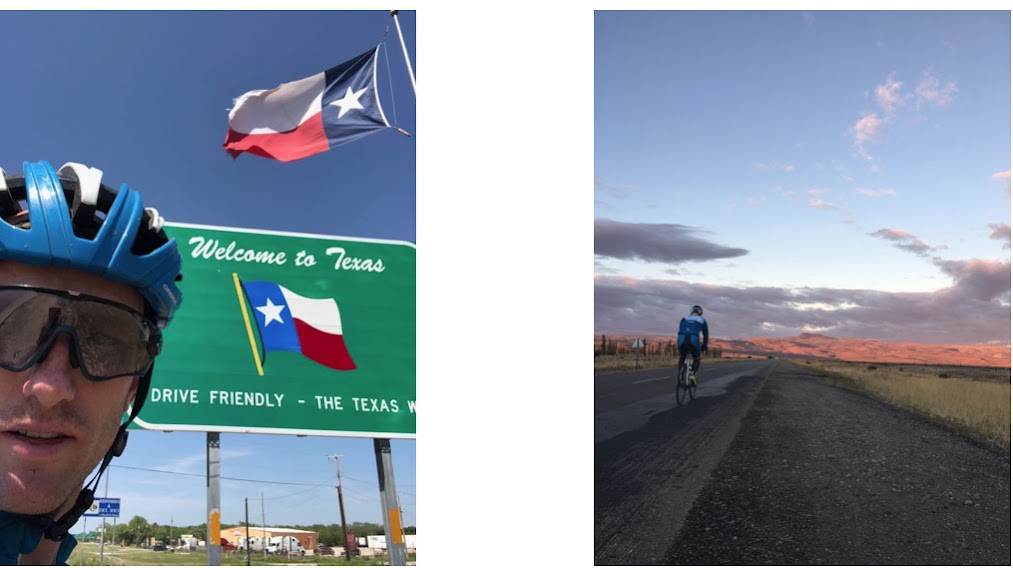 What was a typical day for you on the road?
The way I approached the challenge mentally was not to look at the 14,000 miles - I think that would just consume you. So I broke it down into bite-sized chunks - firstly into countries, then into days, then broke those days into four stages.
The key thing for me on this challenge was the nutrition and hydration, so I would wake up first thing and have a huge breakfast and cycle as fast as I could for 2.5 hours and then get off the bike feeding and hydrating properly. As a military man, I had to make sure I was only off the bike for 30 minutes and then I would look at the next two hours cycling only, just focus on that. A typical day was four 2.5 hour sessions.
In South America, we were dictated by the daylight as we had to consider the welfare of the documentary team, so we made sure we were up by first light and off the road by last night. This changed in USA and Canada and I was cycling through the night if I had to. By that point I had a new target to hit.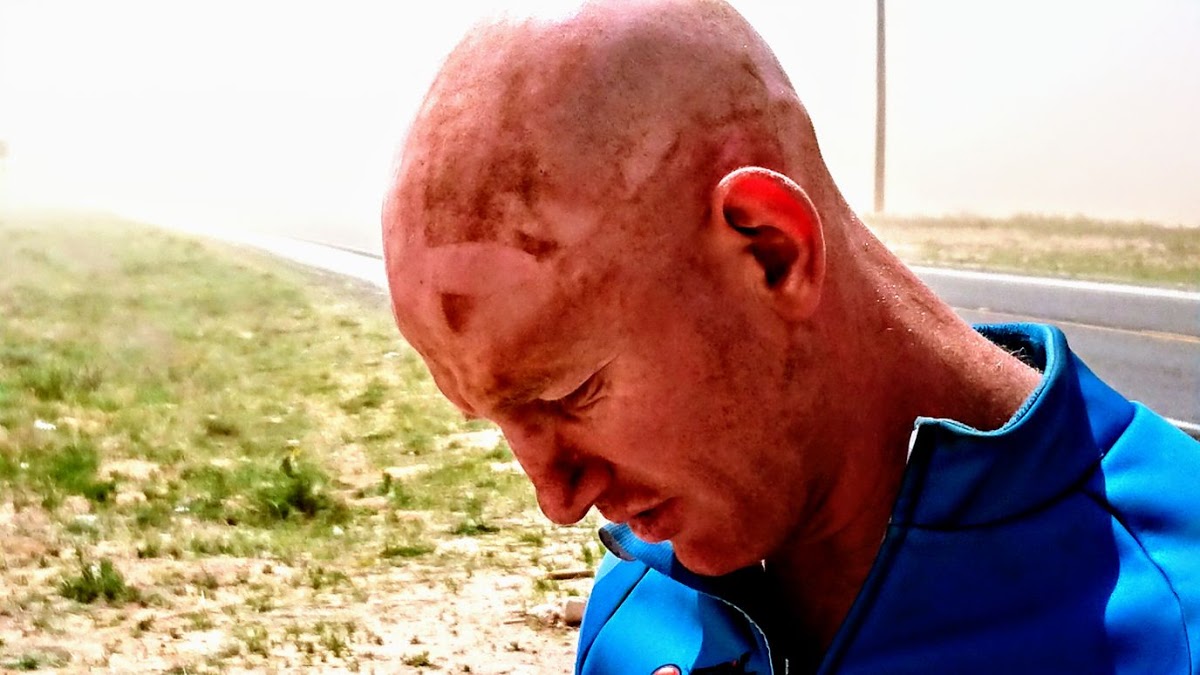 What was your lowest moment during the challenge?
My lowest point during the challenge was having food poisoning, twice in Peru. The culinary options varied from country to country - sometimes we could go to service stations and get "normal" food, but in Peru we had to eat out. I met a couple of guys who had cycled in South America and they did tell me I would get food poisoning - and they were right! And you can't cycle with food poisoning. Just imagine being at home on the sofa feeling bad, but then having to cycle 150 miles.
Did you suffer any setbacks or injuries during the challenge?
Luckily, there weren't really any setbacks for me physically or on the bike. When we arrived in Argentina, the equipment was stuck in Chile because of strong winds. Some of the support team were keen to wait for the kit to arrive, but we decided to push on.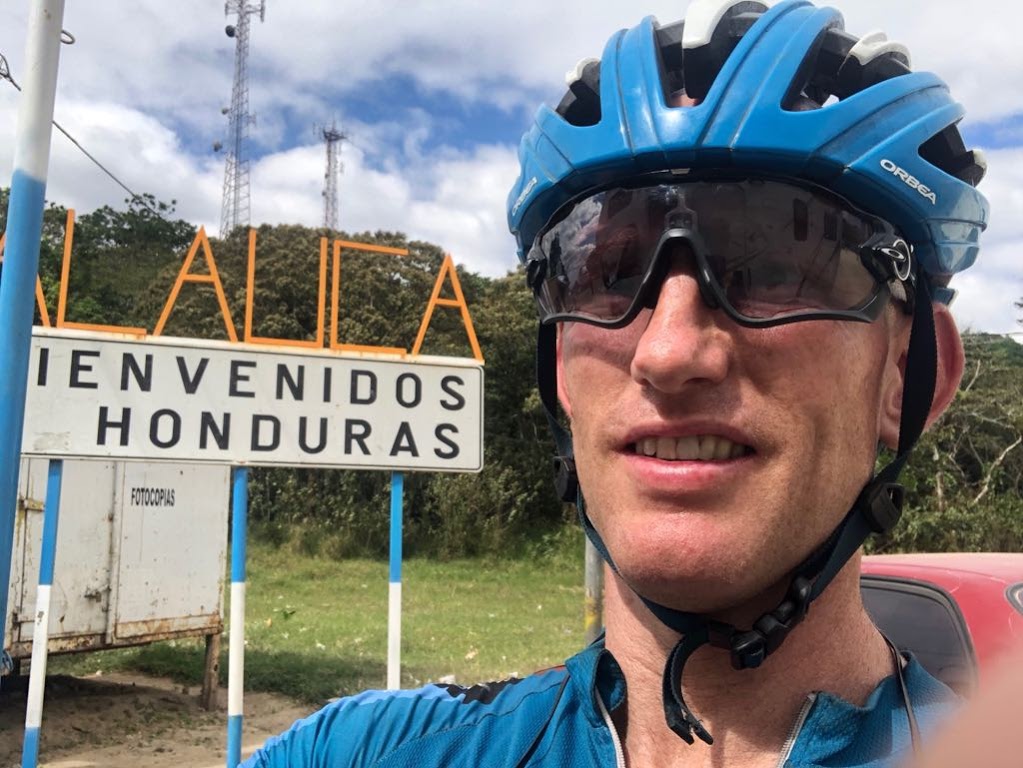 What were your most memorable/best moments on the challenge?
As I was so focussed on finishing the challenge, actually only about 10 days stand out.
Memories include breaking the first world record and getting to Cartagena. It didn't really take the pressure off, but it gave me a huge motivation for the second half of the challenge.
Also that day, Alana was driving down from Fort Lauderdale - 4,000 miles in 8 days - and so it was a great opportunity to see her before she flew off the next day from Panama.
Getting to North America was a big thing too. We had spent the last two months trying to survive speaking our best Spanish in South America. But then we're entering a continent where everyone speaks our language and security is much better and our culinary options are much bigger.
And the final day, the fact I set the world record and I was reunited with Alana and the two children was a very special memory.
Without a doubt I missed her. She allowed me to focus and she keeps any distractions away from me. I knew in the back of my mind that she was looking after the children and not to worry. I only spoke to the kids three times in the that 3.5 month period, purely because of the time difference, not through choice. When I did get to speak to them it was a great motivator, but then I had to refocus and get back on the bike.

Were there any scary moments?
We were travelling through some quite hostile countries like Mexico and Columbia. But I felt no threat at all from anyone - everyone was really friendly. When the winds were really blowing at 60mph in Texas and when lorries go by, then you get drifted back into the road - that was pretty scary.
How about wildlife?
Yes, we had llamas and emus in Argentina, then snakes and iguanas and crocodiles in South America. In the USA and Canada, you had bison and wolves. You have to treat wildlife with respect and take care. There were also a lot of wild dogs in South America, so you always had to be conscious that you might get bitten, but fortunately I wasn't.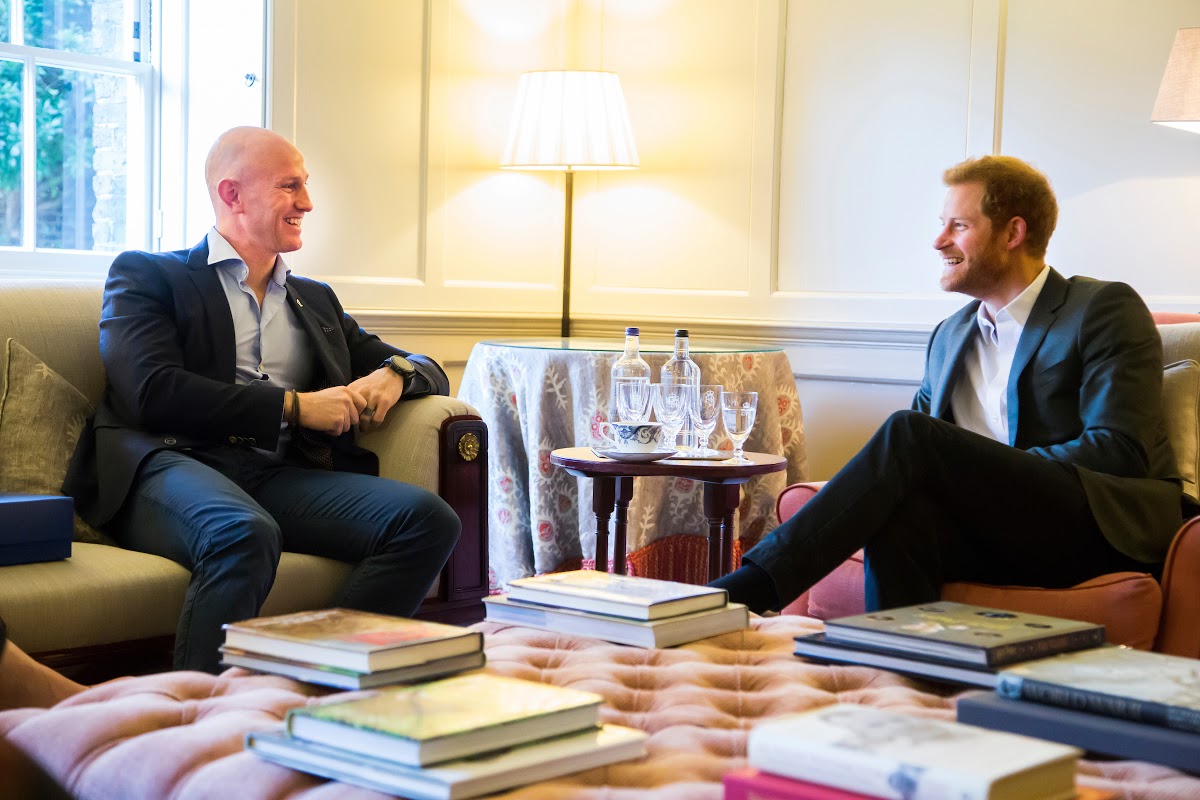 Was it harder than you thought and did you ever consider giving up?
Yes, it was there was areas that were harder and there were areas that were a lot easier than I thought. The way you anticipate these challenges, you know you have to get yourself into this mindset before you go.
For me, I knew I was going to be in the hottest deserts in the world and I knew I was going to be in the Arctic. So what I did to put my mind at ease was I actually trained in those environments, so I knew I was able to cope in those conditions prior to going out.
There's no real way you can train to cycle 14,000 miles, the only way to do it is to actually go for it yourself - so it was harder than I thought, but I never considered giving up at all, even when the winds were blowing hard.
I had an objective each day and I had made sure that when I finished cycling each day, I was on target or ahead of target - that mentally is a big boost when you start the next day.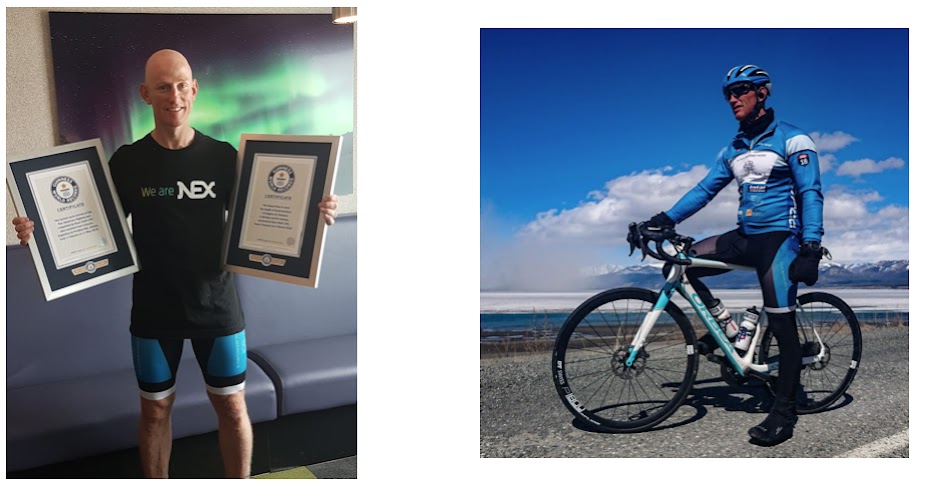 So can you tell us a bit about your next challenge?
As with the previous challenge when I'd never really cycled before, I want to take on a whole new sport and find the biggest challenge in the world. So now I'm taking on kayaking and in January 2020, my aim is to kayak the River Nile.
I'm very much in the research and planning phase plus looking for sponsors at the moment, but I will soon start picking up a paddle and pushing myself hard.
I like to prove people wrong and I also like to prove to people it's never too late to start a sport either. I started cycling at 39 and had my 41st birthday when I broke the first world record. A lot of people can be put off starting sports simply by being intimidated by others - I'm trying to end that stigma as well.
The other message I am promoting with this challenge is that physical activity helps your mental state.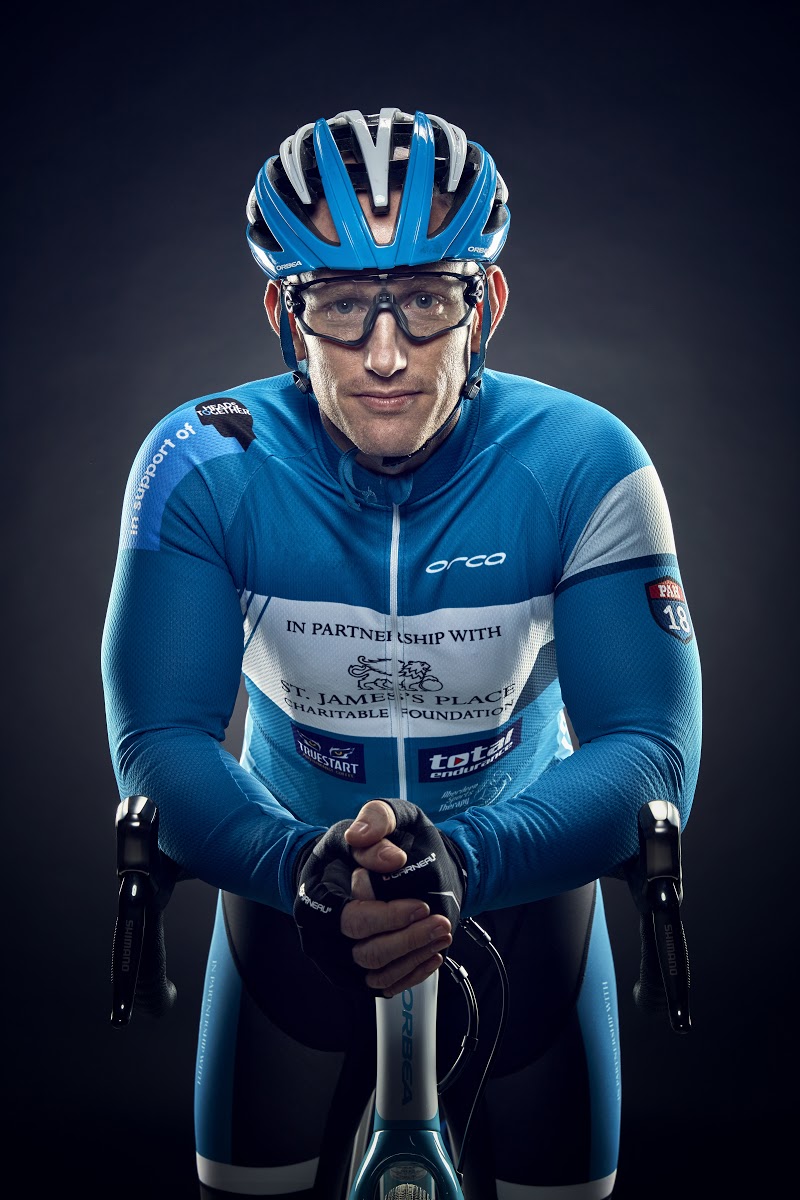 Grapevine is a trusted network of private members, linking kindred spirits from town or country. Members promote, sell or buy goods and services within the network.
Grapevine also believes in supporting young people to get a strong start through internships and work placements. We also help a number of charities including Heads Together and The Injured Jockeys Fund.