Simon Lawrance talks to us about counselling and psychotherapy
Our Grapevine specialist Simon Lawrance tells us a bit about what he does and the benefits of counselling.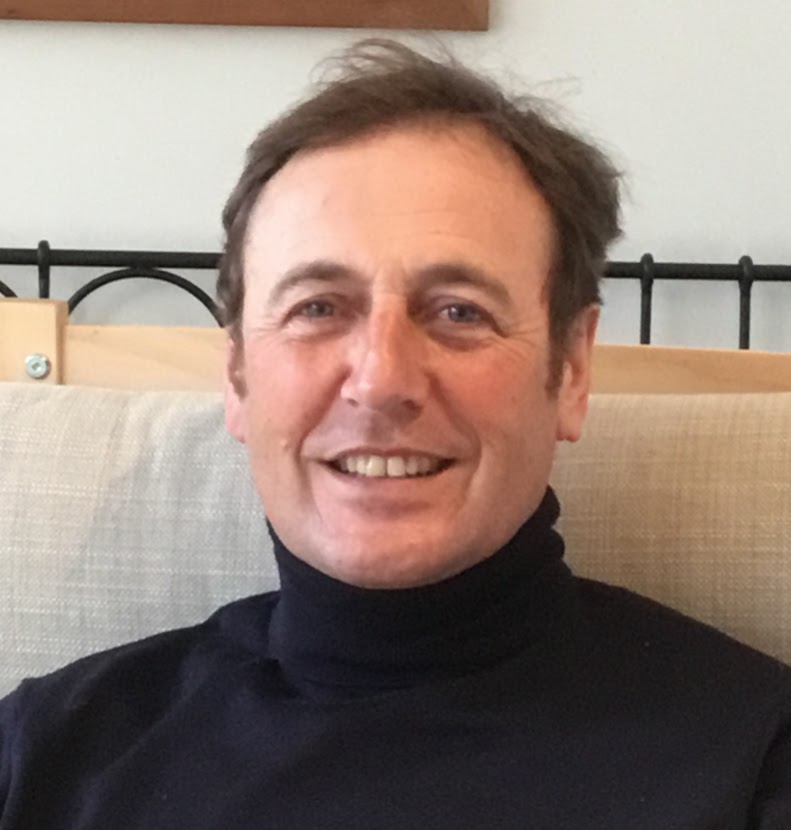 Contrary to popular misconception, you don't have to be crazy, desperate or on the brink of a meltdown to go to therapy. At the same time, it isn't usually necessary for every little struggle that life throws your way, especially if you have a strong support system of friends and family. So how do you know how and when it is time to see a therapist?
Most people can benefit from therapy at least at some point in their lives. Sometimes the signs are obvious, but at other times, something might feel slightly off, and you can't figure out what it is. So, you trudge on trying to sustain your life until it can feel unmanageable.
Taking the decision to seek out counselling or therapy is the beginning – the sense that we might do better with outside help. Talking and the telling of stories seems to provide a healing context for human experience.
Therapy offers a person a reflective space away from friends, family and colleagues with a skilled professional. Research shows that regardless of the therapeutic orientation, fundamentally it's the relationship with the therapist that offers the potential for transformation. People long for connection, for someone to truly hear them and see who they are, behind their troubled actions.
The recognition of their distress and the fact, often never before experienced, that they are taken seriously, can be enormously transformational. Empathic understanding enables the client's process to shift.
Talking therapy sessions can take many different forms depending on your needs, the type of therapy you have, and where or how that therapy is delivered.
You may see your therapist on a one-to-one basis, in a group, or you may speak to them over the telephone or online.
What you talk about will vary depending on the problem you want help with and the type of therapy you are getting. It could include:
Your relationships
Your childhood
Your emotions
Your thoughts
Your behaviour
Situations or events you find difficult
Every therapist has their own way of beginning therapy. Some will talk about what will happen in therapy, and others may begin by asking what is troubling you.
In the initial session, which some practitioners offer free of charge, the following will be discussed:
The number and frequency of sessions, how any fees will be paid and terms if sessions are cancelled.
Confidentiality note-taking and supervision will be explained.
You can ask at any time anything you would like to know about the therapist's qualifications.
Once you have selected a therapist that you are able to work with, the process will begin.
Clinicians often use the analogy of peeling an onion to get through the various layers and get to the root of the problem.
Clients may come with what is called the presenting problem. More often than not the presenting problem is not the whole picture and can be a symptom of something more. Therapy is the process of getting beyond the original complaint and digging deeper to find out if there are more reasons even more significant than the presenting problem. This can involve talking about painful memories and difficult emotions; you may feel vulnerable at times during therapy. This is a normal part of the healing process; painful emotions often need to be expressed and experienced before they can be resolved.
Counselling can make us more aware and awareness is the first step to understanding. Understanding why you feel what you feel and why you behave as you behave. Awareness can bring you a sense of freedom to change those things you'd like to change and accept the things you cannot.
Are you ready for change? If you are looking for a quick fix for the rest of your life, then therapy might not be for you. However, if you are truly ready to change, therapy can offer you support and insight on your journey of self discovery. Shifts can be painful, so be prepared for hard work.
How many sessions and how long one remains in therapy is not something that can be predicted here, each individual case is different, brief therapy works for some, others find they remain in therapy for a long period.
Please do get in touch if you think you might like to make an appointment to come a see me, I would be very happy to help.
Please get in touch at: simonlawrance@btinternet.com
Grapevine is a trusted network of private members, linking kindred spirits from town or country. Members promote, sell or buy goods and services within the network.
Grapevine also believes in supporting young people to get a strong start through internships and work placements. We also help a number of charities including Heads Together and The Injured Jockeys Fund.