Exclusive interview with Fever-Tree co-founder, Tim Warrillow
Tim gives us a brilliant insight on how Fever-Tree came about and what inspired him and his co-founder to start this brilliant brand.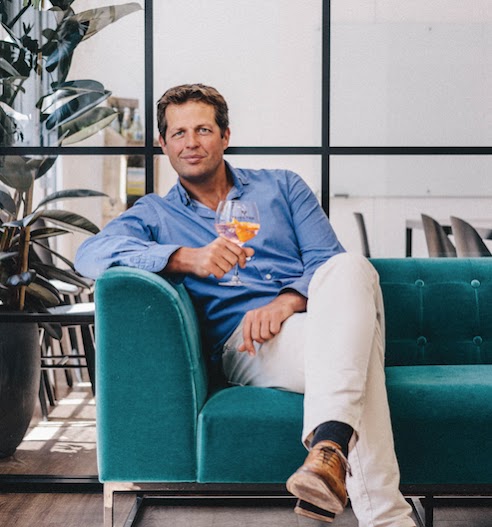 What were your aspirations when you were younger from a career point of view?
Like most boys, I was desperate not to have to work in an office and spent my time dreaming about a sporting career, but sadly I haven't achieved either of these things, however I grew up in a very entrepreneurial family. My father and uncle started and ran a successful business, so business discussions were, and still are, an everyday conversation and so somewhere along the line I became indoctrinated and decided that I wanted to try it for myself.
What were you doing before you started Fever-Tree?
I started a small business at University which caught the interest of my lecturers and formed the basis of my dissertation. This experience really whet my appetite for an entrepreneurial career and whilst I went into advertising after leaving University, my desire to start a business had burned bright, and whilst I loved advertising, I gave it up after only a couple of years to pursue one of the many business plans I had been busy scribbling at nights and weekends. After a number of dead ends and a few twists and turns, this ultimately resulted in my making contact with my business partner Charles and the formation of Fever-Tree.
How did the idea for Fever-Tree come about?
It was very much a meeting of minds. I had been researching hard the opportunities in premium drinks and I met Charles for a coffee to talk about the opportunities in the gin world. Charles had been the man responsible for very successfully resurrecting Plymouth Gin. However over that first coffee, the conversation turned from gin to tonic, we both had looked at the tonic category from different perspectives and experiences and clearly shared the same view.
The movement towards higher quality ingredients, craft and provenance that was sweeping the drinks industry had passed the mixer category by – it had become a long forgotten, overlooked category dominated by one large multinational brand, who had ultimately ended up focussing more on manufacturing efficiency than quality or flavour. It struck us as extraordinary that people were paying good money for high-quality spirits yet had no choice but to drown them with increasingly poor quality and increasingly artificial mixers. After all, we reasoned, if ¾ of your Gin & Tonic is tonic, surely the quality of the tonic should be as important as the quality of the gin.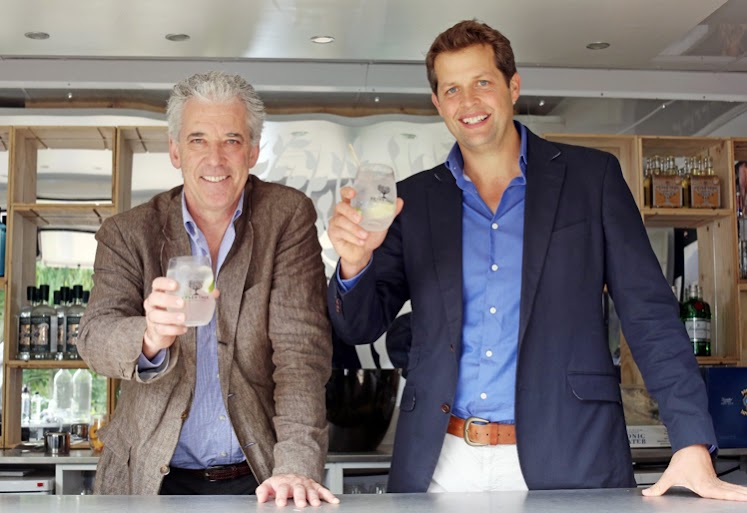 Were you ever worried about taking on the big boys like Schweppes? Did they do things to stand in your way?
Yes, of course Schweppes were not only dominant in the mixer category but they are owned in the UK by the mighty American conglomerate of Coca-Cola, so they have a certain scale advantage!! This mismatch wasn't lost on many friends and trade people all who thought, and were not shy in telling me, that I must be mad. However, we didn't view ourselves so much as taking them on, rather offering a better quality alternative and always believed deep down that quality had the potential for broad appeal.
Can you tell us about any of the tough times in the early years of Fever-Tree?
The toughest times were right at the outset and really centred around developing the first product and most notably, getting the first product right, in terms of package, bottling partner, design, name, but most importantly getting the ingredient and recipe right. We spent a long, painstaking (and impoverished in my case) 18 months developing our first product. This involved a great deal of research, both in libraries and in the field.
Including scouring the world to find the very best ingredients, taking us to some of the most remote and dangerous places, most memorable for me being a trip to one of most lawless parts of the world - the Democratic Republic of Congo - to go and find our quinine, the key ingredient in tonic water. The trip involved having to negotiate my way through armed roadblocks and even bypassing a teenager with a rocket launcher. However it was worth it as we still get all our quinine from this remarkable plantation. I am infact heading out to see them again next week.
What was the first real "YES!" moment at Fever-Tree?
Whilst we were making progress winning customers across some of London's top hotels, bars and restaurant, a very fortuitous break came when we got an unexpected call from the Waitrose buyer. She was bored sitting on a train down to Wales and picked up a discarded newspaper next to her and saw a very small article about our product. This prompted her to get in contact, something I now realise buyers very rarely do. This stroke of luck resulted in a national listing across Waitrose.
How do you see the mixer market adapting over the coming years?
I see enormous opportunity ahead. The trends we identified at the outset of the business have grown very considerably over the last decade, people are drinking better quality spirits in greater numbers and more than ever they are wanting to drink them mixed and this is not just gin but vodka, whisky, rum, tequila, cognac, vermouth - the list goes on. We are busy developing our range to suit all these opportunities, whether it is different styles of tonic to go with tequila, smoky ginger ale to go with smoky whiskies, etc - the opportunity is enormous.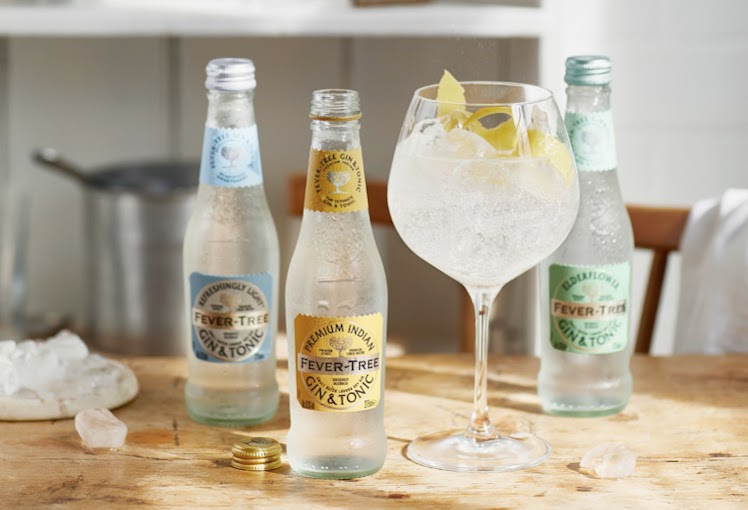 Fever-Tree are now the sponsor of the old Stella Artois at Queens Club - can you tell us the importance of sponsoring a big sporting event like this?
We thought that bringing together two great British inventions of Tennis and Gin & Tonic would be a perfect mix and I am pleased to say it has been very well received by the tournament organisers and the spectators. However, importantly we are very proud to be a headline sponsor of one of the pinnacle events of the British summer. It is a very positive association for the brand and it is a partnership that I hope will last for many years.
Would you ever have believed that Fever-Tree would become the massive brand and success it's become when you started the company?
There is no question it has exceeded my early dreams and expectations. We are now in 73 countries and have overtaken Schweppes as market leader in the UK, which early on I never contemplated as a possibility. However, I have to say that it has proven to me and the drinks market that quality really does have broad appeal and so our sights are now set higher than ever and I really do believe that we are still early on in the journey.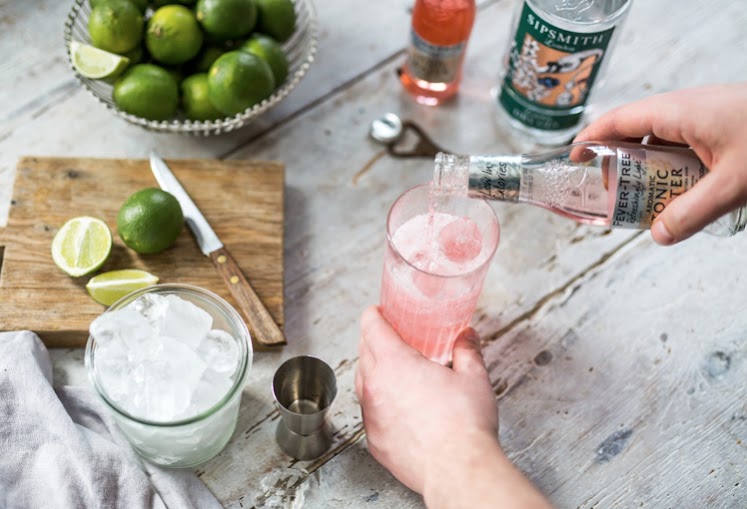 What do you do to relax? What hobbies do you have?
Well relaxing is not always easy as I have four pretty energetic young boys, however fortunately I have a wonderful wife who is remarkably relaxed herself, despite the chaos of family life. We are lucky enough to now have a house down near the sea in the New Forest, so we spend as much time out and about in the Forest or on the sea as possible.
Do you travel a lot for your job? Where to? What for?
Yes travel is an integral part of the job. These last few weeks I have been in the USA, Austria, Germany, I am off to Rwanda next week and then Brazil early November. Whether it is visiting our growing band of people around the world, visiting any one of our customers around the world, or still my favourite reason for travel is searching for new ingredients.
Do you read a lot? If so, what sort of books?
I love reading when I am travelling. The only thing that makes being on a plane bearable (apart from a good G&T), inspired by Robert Harris's book Ghost, I am now currently working my way through his Roman trilogy, which I am loving.
What advice can you give for aspiring entrepreneurs?
I am always loathed to give advice because it suggests you have the answers which I certainly don't, however all I would say is that for me, determination, optimism and energy has proven much needed.
Are you always on your iPhone, even at home? Do you have any disciplines here that you do to minimise working at home?
I try not to be on my phone when at home and fortunately in the New Forest the reception is terrible, but I have to say that we are now in the great position of a having an extremely strong team, so if I'm away or out of reception, there's always someone who can sort things out, usually much more competently than if I was doing it. The greatest thing though about starting your own business is that I am still as interested as ever in every aspect of the business and really do live, breathe and in this case, drink it. Although, it is a slight concern when I see my small children rearranging the shelves in the supermarkets!
Grapevine is a trusted network of private members, linking kindred spirits from town or country. Members promote, sell or buy goods and services within the network.
Grapevine also believes in supporting young people to get a strong start through internships and work placements. We also help a number of charities including Heads Together and The Injured Jockeys Fund.