Grapevine Stories
An interview with William Fox-Pitt ahead of Badminton Horse Trials
Read this interesting interview Grapevine did with William Fox-Pitt, ahead of this year's Badminton - His horses, his hopes and how the sport has changed over the years.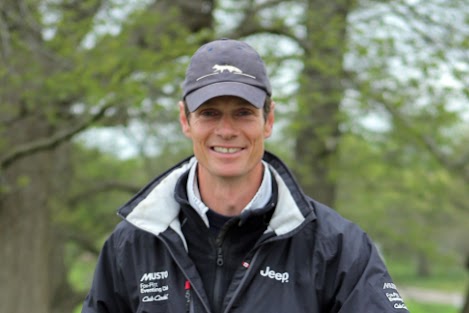 What year was your first Badminton ride and what happened?
It was in 1989 on a wonderful horse called Steadfast. I was 20 years old, I knew no better I just got on with it.
He was half Clydesdale and I remember walking the steeplechase with Gill Watson and her saying, "Now William, you must not try and do the time around here, Steadfast will not be able to do the time'
Steadfast did do the time but we had time faults cross country. We had a stop at the coffin, which I was very annoyed about at the time, but actually with a couple of rails down in the Show Jumping the following day, I had completed the competition which looking back was amazing.
What do you think are the biggest changes that have taken place in the sport? And do you think those changes are for the better?
This is a very complex question, but I have been in the sport for 30 years and there have been lots of changes. it's a very different game in many ways. The biggest change has got to be the short format. I think in the old days it was much tougher on the horses - we used to have to prepare the horses accordingly and the level of fitness you had to get them to and the preparation that was required, took a lot more work and thought.
I remember doing the roads and tracks and steeplechase in Atlanta and it was boiling hot. Ian Stark had to go off on the Roads and Tracks in the dark and it was just getting light when he got to the chase. It was on a beautiful golf course so very level but it was total concrete and sounded like you were galloping down the M25. It was 30 degrees, rock hard and you felt so bad for the horses. So in that respect, I think it's good all that has gone.
Do you think horses are lasting longer as a result of losing these phases?
I think they probably are, but the thing is you have different types of horses now. You have the likes of Bioschetique-Sam who would have been brilliant doing long or short format, but then there are horses like Headley Britannia, who wouldn't have coped doing long format.
It was definitely more of a challenge as there was so much more to think about, like: How fast do I go on the Steeplechase? How am I going to have enough horse left for the XC? Where should I conserve energy and be in the shade on this bit of the Roads and Tracks?
I am really nervous that we don't shorten the XC any more. I know there are a few people who really want the XC country shortened. A lot of riders now are wanting it to run so the XC always goes last and it's run in a short format way. It would be a real shame if that happened because that would really detract from the sport. I think we've got to ride your horse cross country with the future in mind
So tell me about your horses you are riding at Badminton this year…
I've got Little Fire and Oratorio this year. They are both lovely horses and I'm very excited by them.
They are both 10 years old, so they are on the greener side. In the old days, everyone went round on 8 year olds, but nowadays 10 is considered quite young. I am going there thinking, I'm not owed anything and they are both nice horses and I'm lucky to be on them. If they perform as I know they can they will be in the hunt.

What riders do you think are the ones to look out for at this year's Badminton?
Well, I think Laura Collett and Mr Bass could go well. And she has got to be a up there along with Gemma Tattersall, who's had a tough start to the year and she's a real fighter and I think will bounce back for Badminton, so watch this space. Tom McEwen and Toledo de Kerser, who is a lovely horse and is a definite danger - he's right on top of his game now and after WEG is really on a mission.
Then not just because they're my mates, but never discount Pippa and Tina.
What's the best piece of advice you could give a Badminton first-timer?
I think the best bit of advice would be that it's really important to think of it as just another competition. Don't get tangled up in the whole Badminton mania, even from the first rider's briefing in the village hall.
I think it's really important to remember you are qualified, you know your horse, you are just at another event, get on and DO IT!
What titles and/or medals are you most proud of winning?
I have never won an individual gold, I'm a bit of a silver man! It's something I am very happy with, but it's something that gets brought up sometimes. I think probably winning six Burghley titles has got to be up there,
The most amazing thing for me was winning Badminton on Tamarillo and I was riding one of the best horses in the world at the time and it all went right and I really treasure that. The fact it happened, I feel very lucky. He was a special horse and such an extraordinary horse.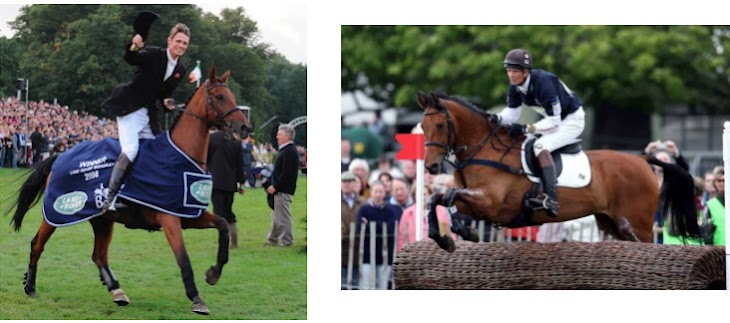 Has your competitiveness changed since your accident?
My competitiveness completely went after my accident I would go XC, have a lovely time, choosing my ground and really enjoying my horse, but not having any ambition at all.
After my accident, I completely lost my ability to have adrenaline - I couldn't get my blood up, I couldn't get excited, I couldn't get nervous. I lost that excitement when I got round a course, so I had lost that drive.
After Chilli Morning I didn't really have anything at the higher levels either, but now my horses that were teenagers then, have now grown up.
My competitiveness has gradually come back and I want to achieve and prove they are good horses and I want to really put them on the map as they so deserve to be.
I am not planning on going to Badminton and getting 20 time faults, I want to really have a go and getting a good result would be a real high for me, but then of course there's another part of me that thinks I am owed nothing and actually lucky to be alive! Things have really been put in perspective for me
It's certainly been a journey of changing emotions, I've gone through stages - from feeling absolutely nothing to the other extreme of being completely in a stew with nerves - and now it has balanced out to normal balance of adrenaline, nerves and excitement.
Like everyone does, I will probably wake up on the Saturday morning of Badminton thinking, 'what the hell am I doing here?!' and wish I was sitting at home watching the racing! But that's normal - we all know that once you get on with the day and are on board and focused, all that will go.
Huge thanks Will for giving us all such a wonderful and honest interview. I know we all will be right behind you and wish you the very best of luck next week.

Grapevine is a trusted network of private members, linking kindred spirits from town or country. Members promote, sell or buy goods and services within the network.
Grapevine also believes in supporting young people to get a strong start through internships and work placements. We also help a number of charities including Heads Together and The Injured Jockeys Fund.