An interview with Nick Wheeler, founder of Charles Tyrwhitt Shirts
Grapevine interviewed Charles Tyrwhitt founder and CEO Nick Wheeler and he gives some wonderfully honest and insightful answers to our questions. Anyone thinking starting or growing a business will hopefully take at least one germ of advice from this interview.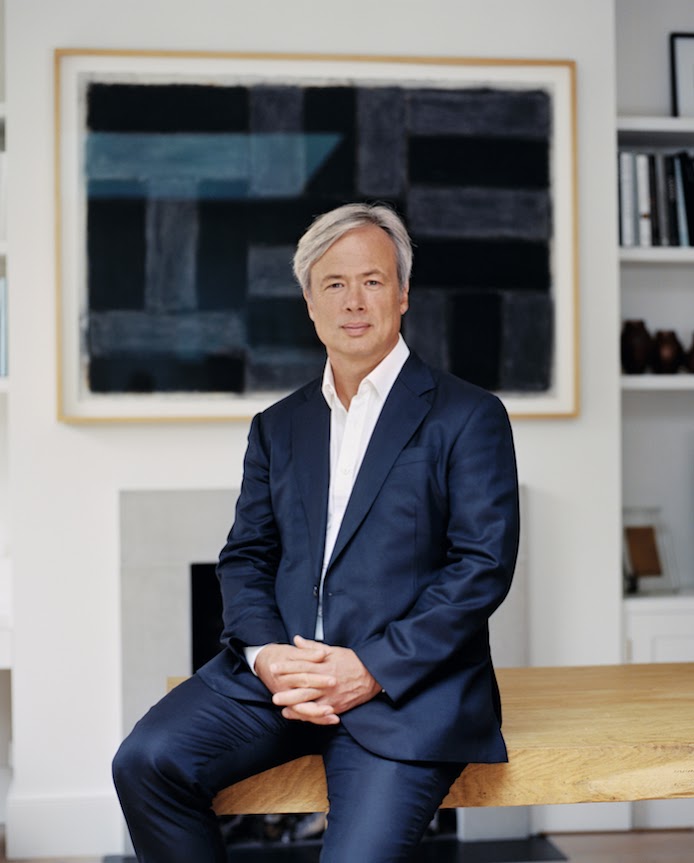 What did you do before you started CT Shirts?
I started Charles Tyrwhitt in 1986. I was 21 and in my second year at Bristol University. I was studying geography, so was not inundated with work or lectures! I had always wanted my own business and had started a few up already. Photography, Christmas trees, shoes. Nothing really worked, but I always knew that nobody else would want to employ me and nor would I be able to work for anybody else. I needed to work for myself!
What inspired you to start CT Shirts?
I have always loved shirts. I don't really know why! Something about the crinkle of the tissue paper when they are new and the beautiful smell of new cotton. Maybe it was the extract from F Scott Fitzgerald's Great Gatsby, when Daisy cries out, ''It makes me sad because I've never seen such - such beautiful shirts before". I thought, "Good enough for Daisy, good enough for me".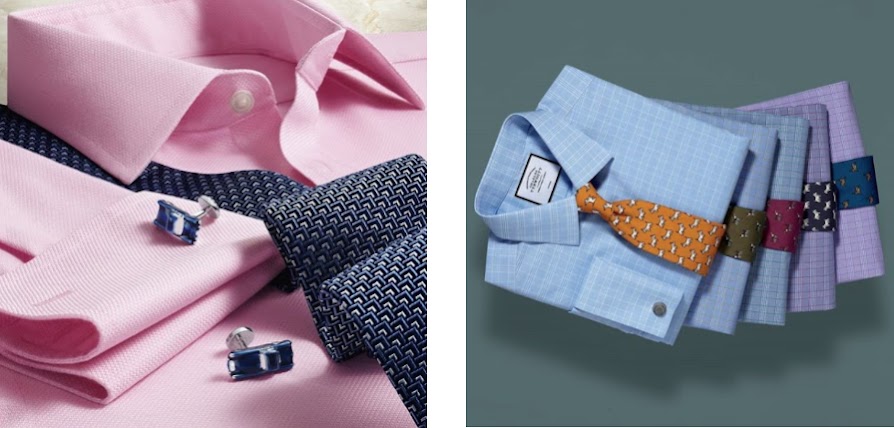 How has your business evolved over the years?
Slowly and with quite a lot of difficulty! I am a big believer in doing things right. If something is worth doing, then it is worth doing well. I have always rather loved Roosevelt's quote, "Nothing in the world is worth having or worth doing unless it means effort, pain, difficulty… I have never in my life envied a human being who led an easy life. I have envied a great many people who led difficult lives and led them well." It has always helped me to keep going during the tough times and anybody who has built their own business will know there are quite a lot of those.
Some people may not know that your wife started The White Company. Have you helped each other a lot over the years?
We have tried to help each other. We are quite different. Chrissie is good at all the fun things. She is creative, loves developing product and has an incredible eye for detail. I am not very good at anything at all, but I am persistent and will never give up and believe that if you never say no, then you will get there in the end. It has been great having the two businesses and keeping them quite separate. When things are not going so well in one, it has been a comfort that the other keeps us going. It is never good to have all your eggs in one basket!
Has or will Brexit affect your business?
It has. And it will. It is causing great uncertainty and increases in prices. However, we both see our businesses as long term ventures. We are not building them to sell. We are building them to be fantastic businesses in the future. And I think the short-term pain that is Brexit will not be here for ever. We will all move on.
What's been your best and worst moment as you have grown your company?
I have best moments almost every day of the week. I have this belief that a truly great business is one where the customers, the suppliers, and the employees all LOVE the business. My best moments are when one of them comes up to me and tells me that this is the best job they have ever had or the best shirt they have ever bought or the best company to deal with. The worst moment was when I went bust in 1994. That was BAD! It was a major shock to the system and taught me a LOT of lessons. I was feeling rather invincible at the time, the business was going well, I got over-confident and it all came crashing down! Served me right.
What's the best piece of advice you could give someone starting a new business?
Focus. Focus. Focus. Focus on being the best in the world. If you can sell one product, then sell one product. Why sell two when the second will only distract you from making the first the best it can possibly be. It is very easy to become distracted when you are trying to build a business. There are too many "opportunities" and most of them will merely take you away from what you do best.
Would you ever consider being a dragon on Dragon's Den?!
I know quite a lot of past and the present Dragons. Without exception, they have really enjoyed the experience. The problem for me is that it rather goes against the grain of what I believe – deep down - about entrepreneurial activity. I know it is Utopian, but I think entrepreneurs should hold onto their equity. Too many people starting businesses give away control before their business is even off the ground. It is hard to build a business from scratch with little money, but not impossible and not as difficult as some make out. If you have to take investment, then think very carefully about who you take it from (and definitely not from somebody you meet for five minutes on a TV show). Both Chrissie and I have built our businesses slowly, we have never taken outside investment, and I think the businesses benefit greatly from that today.

What do you like to do when you are not working?
I like to constantly remind myself that there are only three things that matter in life. Nothing original here, I am afaid. I just find it incredible that so many people seem to forget them! The first is health. The second is family. The third is friends. Keeping healthy is a monumental battle for me. It is all about a positive mindset, but it is hard to keep telling myself that what I really want is a glass of water when a stonkingly large gin is there winking at me. Once the health is sorted (I have lost two stone recently), then just spend time with family and friends. Even if it does annoy the hell out of my kids.
How good is your work/ life balance?
I find this an interesting question. I have to agree that it is important to have a good balance between work and play, but I have also always believed that having your own business is great because it is more like play than play itself. I would often choose to be head down in a glorious shirt problem than anywhere else! It is challenging and interesting and makes me feel that I am actually changing the world for the better. We like to think we are making it easy for men to dress well and feel good about themselves. Sad, isn't it?
If you were starting Charles Tyrwhitt again, is there anything you would do differently?
Not really. I might say that I would not have made all the mistakes that I have made, but I look back on those times as some of the best in my life. It brings me back to Roosevelt's quote. Effort, pain, and difficulty never seem like much fun at the time, but getting over them and looking back at them is what makes life so worthwhile. Perhaps I would have gone into a fast growth industry. I sometimes think what might have happened had I gone into mobile phones or computers, instead of shirts. I might be Carphone Warehouse or Dell Computers, but I doubt I would be any happier. And that is what really matters.
What do you like most about Grapevine?
It is fun, quirky, and different.
Grapevine is a trusted network of private members, linking kindred spirits from town or country. Members promote, sell or buy goods and services within the network.
Grapevine also believes in supporting young people to get a strong start through internships and work placements. We also help a number of charities including Heads Together and The Injured Jockeys Fund.