An interview with Cheltenham's Clerk of the Course, Simon Claisse.
Clerk of the Course, Simon Claisse, very kindly took some time out a couple of weeks ago, to chat to me during what is a very busy period for him, in the build-up to this year's Cheltenham Festival.
So Simon, can you give us an overview of how you prepare for the Festival?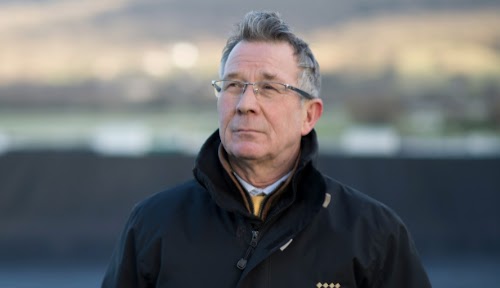 Well, the cycle really all starts after the Festival the previous year. Everyone provides feedback about what went well or not so well, and there are discussions on where improvements can be made in the future.
The senior management team get together and discuss things from April/May onwards and then we have regular planning meetings about the Festival throughout the year. We like to have everything done and ready two weeks before the Festival, which gives us space to deal with what the weather can throw at us and situations like the equine flu outbreak; we always have to be prepared.
There's also a lot of practical stuff to get through. We do the PR rounds over the next week or so, where we visit several trainers in the UK and Ireland.
I like to have a cut-off period about two weeks before the the Festival starts, so that the main bulk of the organisation is done by the time the weight's lunch takes place. After this point, we let the horses, trainers and jockeys do the talking. If it's stormy the following week, we could have horses arriving as early as the Thursday before it all starts, at which point we have to go into site lockdown.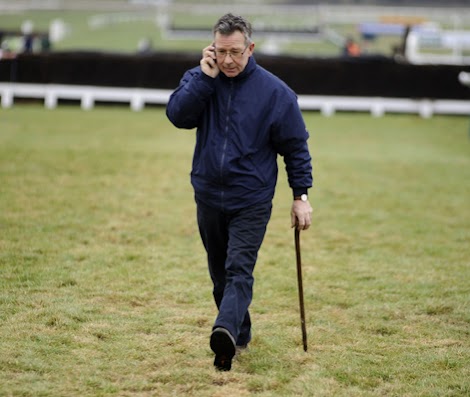 The ground preparation is, of course, a big priority and is key to minimising risk to the horses, but I am extremely lucky to have very good teams around me who have that as one of their priorities. I went round with the head groundsman on Thursday of last week to agree and finalise the positioning of the rail and hurdles on all the courses.
I get asked the question,'are you going to water?' But I won't answer that question. The media try and draw me into speculating about it. If the forecast is still dry with two weeks to go, I say: It's not in our current plans to water.
Has the equine flu situation caused lots of extra problems?
The last week and a half has really thrown our normal pattern of preparation with the equine flu outbreak. We have had to look at what the consequences are for the Tatts Sale before the Festival: can horses come over from Ireland? There are also of course hunt horses coming here in March to lead the winners in. There will have to be very stringent bio-security measures put in place otherwise we will have to do without them as it's just too risky. So as you can imagine it's really put a bit of a spanner in the works and there's lots to consider.
It's a bit like the Foot and Mouth situation, but this time we are more prepared. Careful planning has taken place so we know how to deal with things better when you get thrown a curve ball. Last year we had the snow 10 days before. If they didn't shovel snow off the course immediately, it would have melted and caused a real problem, so it's being prepared that's key.
Clearly it hasn't been ideal with the equine flu, but we have every confidence that the measures that have been put in place have enabled the BHA to decide that there isn't a risk to the health of the thoroughbred population.
The Irish are being asked to vaccinate every two months and all overseas horses have got to have had a nasal swab with a negative PSR test back from the laboratory within 72 hours of arrival. That's what we're having to get translated into French to send to the French trainers, so they know what to expect but also to reassure them when they come here that they are not coming to a population where there's a higher risk than France of catching Florida Claude 1.
Anyway, it's all systems go in our preparations. Although some may think it was an over reaction, the process over the last six days has demonstrated that there isn't a problem.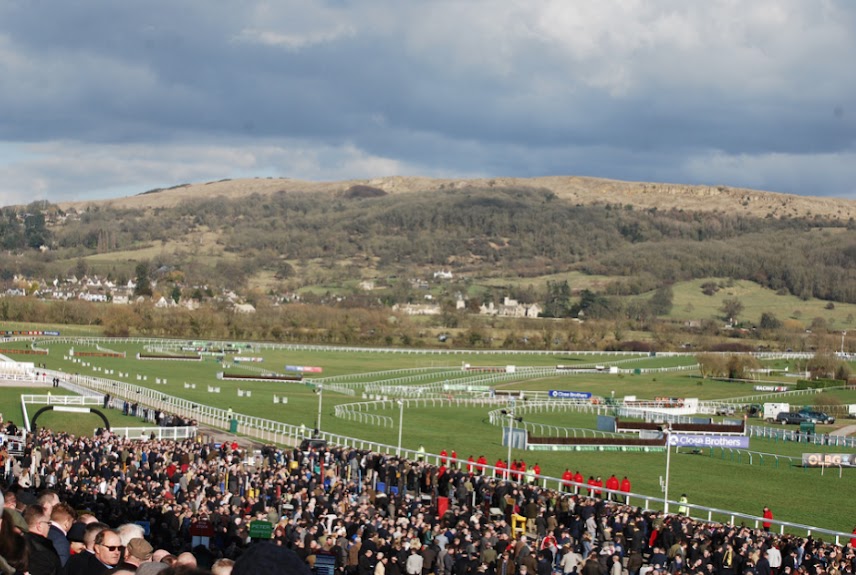 So how does a "normal" Festival raceday go?
I usually get up at 4.30am and like to get to the racecourse by 5.15am. Apart from some of the caterers, I'm usually one of the first people here. The first thing I do is stoke up the weighing room and always put the sauna on to make sure that's all working properly.
My first appointment is with the head groundsman, Ben Hastie, at 6am and we go around the track to reassess the track conditions, and meet up with the overnight security to make sure nothing untoward has gone on during the night. We then decide what we are going to put out on the ground. That probably takes us to about 7am. From then on, I am in various meetings and briefings until we get going.
The ITV opening show is at 9.30, so I might being do a bit for them before that goes out on air. The course then needs walking with the course inspectors and officials before racing starts.
There is then a jockey briefing just before racing. I now use Jane Headly, who is clerk of the course at Warwick and Nottingham, on race days to act as functioning clerk. The huge advantage of having Jane doing what she does, is that instead of me being in the parade ring 15 minutes before the off, making sure the horses have arrived on time, the bells rung on time, the jockeys are on board, etc...I can go and visit some of the owners' and trainers' facilities and talk to people. That's a hugely important part of the job - looking after the owners and trainers and ensuring they have a great experience. We must remember that, without them, we wouldn't have a business.
The last race is at 5.30. We then have a 6pm debrief with officials, followed by a meeting with the head groundsman to decide what we're doing with the track for the following day. It's then a question of going round the medical and vet teams, getting feedback so you're ready for the next day. I won't do anything in the evenings, you just can't get tempted!
Do you get trainers ringing up all the time asking you what you are planning on doing with the ground?
Yes lots nearer the time! One of key recommendations is to make sure the ground starts on the slower side of good on the Tuesday, so by Friday, it's hopefully good.
You get fretting trainers saying, 'That is a disadvantage to my horse', but you must remember, we have been doing it in the interest of horse welfare for the last 16 years and we will continue to do that. It has to be realised that if you've got a horse that wants top of the ground, you are not going to get it here unless circumstances arise that we might want to ease the ground, but we can't because of the weather is too cold.
So do you get a lot of flack?
I do get quite a lot of flack, yes! We are trying to peak the ground for Friday. If things are getting quick, we won't leave it to Thursday to water as that does not deliver the best ground the following day, so we would water on the Wednesday night.
Racing says you have to deliver something slow. You've got to be careful with the horses' welfare and that has not changed in the last 16/17 years.
What are the media requirements on you?
It's changed out of all recognition in the last 20 years and there are now so many different media platforms. On the Monday or Tuesday morning of the Festival, I've got to do 7 or 8 interviews. Jane takes care of all the routine stuff, which frees me up a bit to deal with all the different media platforms. I am also lucky to have Vicks, my PA, and owners' and trainers' liaison manager looking after the owners and trainers.
Do you get tense and nervous at beginning of Festival?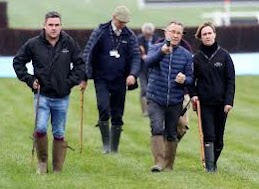 Once the Festival gets under way, you feel a huge responsibility. We have really good people working with us and it wouldn't be possible without them. We have good relationships with the key players when things don't go as well as we would like.
We want to make sure that the experience for everyone is as good as possible, so we have a lot of teams in many different areas to make sure everything runs as smoothly as possible and are prepared for unexpected eventualities.
What medical requirements and facilities do you have at the festival now?
We have an air ambulance, that's based here solely for the Festival, so swift and immediate medical help is on standby throughout the week for jockeys, staff and the public.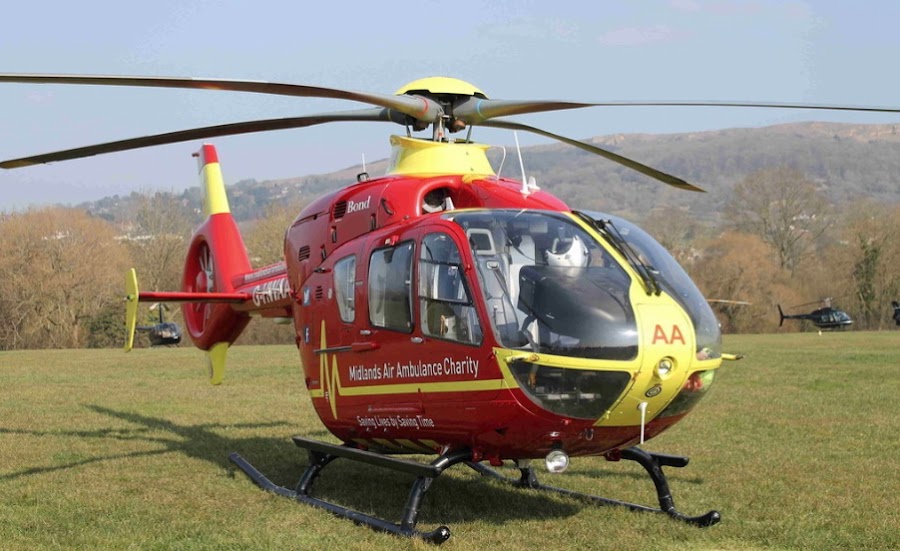 The medical team here is phenomenal: the team is about 100 or so people and the vet team is 30 strong, so big teams. For example, last year 150 people needed medical treatment, of which two people were actually given life-saving treatment here. We were told that if they had been at home or anywhere else, they would not have survived.
What it's like for the owners and trainers?
The owner and trainer experience is a big priority, and I hope to say that it is now right up there with the best. It's a big priority for us - up there with the preparation of the track and the infrastructure. Quite simply, without the owners enjoying the ownership experience, we don't have a business. It is hugely important.
Are people surprised with how many different things you do?
A lot of people think I'm just someone who pokes a stick in the ground! The job involves so many different aspects and people and I love it. The Festival is our big showcase and we hope that everyone has a very special and memorable week.
Grapevine is a trusted network of private members, linking kindred spirits from town or country. Members promote, sell or buy goods and services within the network.
Grapevine also believes in supporting young people to get a strong start through internships and work placements. We also help a number of charities including Heads Together and The Injured Jockeys Fund.