Desert Orchid - a trip down memory lane
Grapevine member Simon Sherwood tells us about the day he won the Cheltenham Gold Cup on the wonderful Desert Orchid.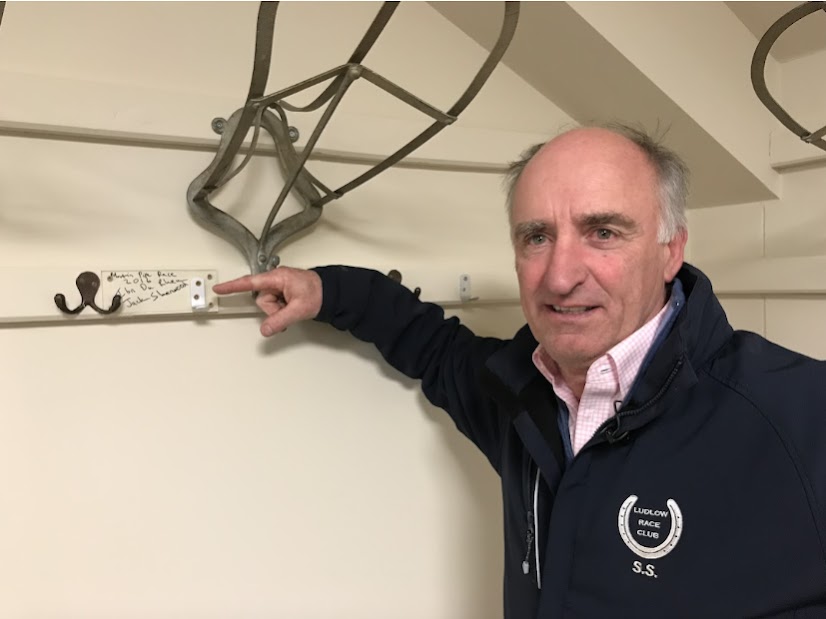 The Cheltenham Gold Cup is the ultimate race of the year, the purest race, where the best horse in training aspires to win. To get there is the first hurdle. The next hurdle is to get there in good form with conditions hopefully in your favour.
1989 was not a normal year as far as conditions were concerned. I had been fortunate and won the Champion Chase on the Wednesday on Barnbrook Again, sun shining and ground good to soft. I left after racing, staying in Naunton with great friend Nigel Twiston Davies. We went down to the pub for a few drinks and I was basically in a good place in the knowledge that I had the favourite in the Gold Cup the next day. Perfect.
Move on a few hours, to be woken by a car passing Nigel's house, to discover snow settling on my window ledge.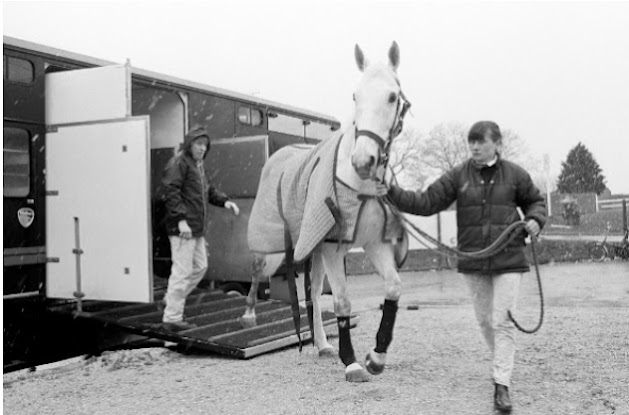 On arriving at the course, it was evident conditions were even worse with the Fire Brigade on the course pumping water off! David Elsworth was adamant Des would run regardless. In a way, pressure the was off me, as we knew conditions were stacked against us, even with a partnership success rate of 8 out of 8 including two King Georges, a Whitbread Gold Cup, a Victor Chandler and a Melling Chase up to that moment. We were ahead of the game.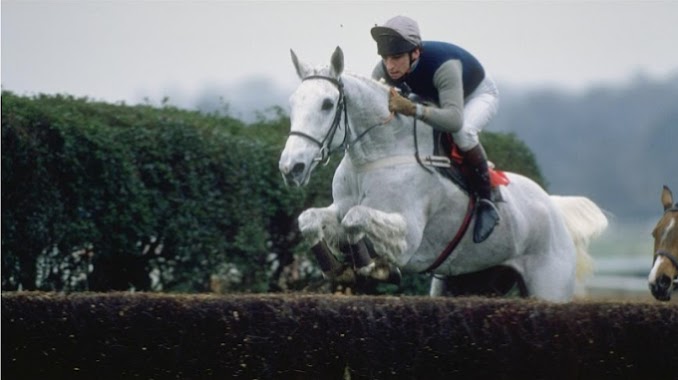 The race kicked off well and we were allowed a fairly soft lead and we were getting into a nice rhythm. On passing the winning post with a circuit to go, the vultures started to move in, threatening our domination; how dare they? Ten Plus, Cavvies Clown, Bonanza Boy all eye-balled the intrepid grey, but although hating the left-handed track (Desert Orchid had never performed well on a left hand track), he was still just able to maintain his prominent position.
Ten Plus forged clear by 3 lengths but there was no need to panic going up the hill, just keep jumping. We got a couple of great leaps which enabled us to hold our place without getting serious. I just had to hold onto his head and give him confidence, ready for the run downhill.
Ten Plus sadly took a heavy fall leaving us back in front. But Yahoo appeared to be cantering and loving the conditions, so we now had another challenge. Over the second last but looking as if we were in trouble, I gave Des a reminder, not that he needed it, to say 'this is our big chance' and we needed to step over the line. He changed legs 50 yds before the last and suddenly appeared to be up for it. No stride at the last so we get in deep and then get going again, after all, there is only one Gold Cup.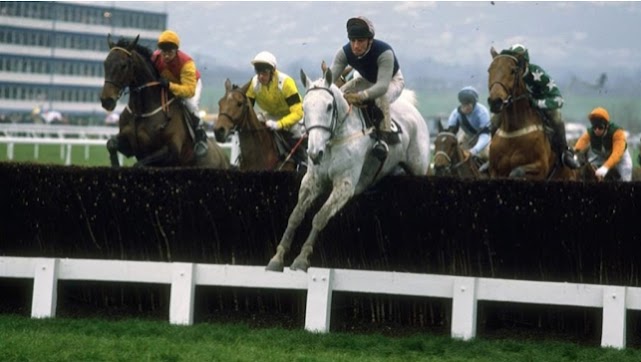 Dig deep, dig deeper - no one was entitled to beat us, we were unbeaten and ahead of the game even though this was Cheltenham. Half way up the hill and it was gettable, you could hear the roar, this had to be ours. And it was; relief and emotion.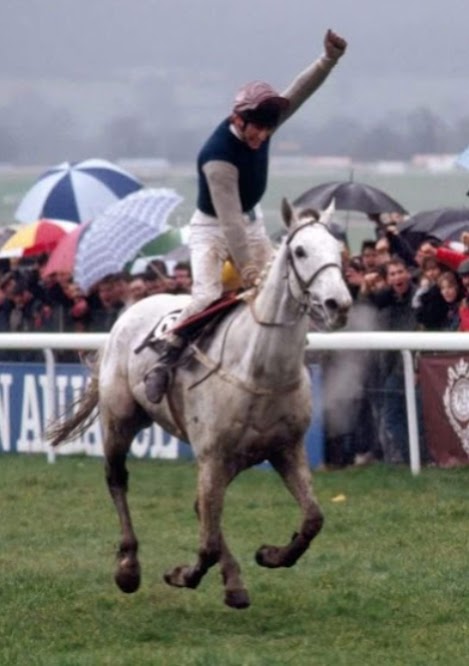 He was a special horse, charismatic, brave, sound and so intelligent. He won from 2miles to 3m5f, in handicaps with top weight and if the Gold Cup had been run on a right handed track, arguably would have won 3 Gold Cups.
I was a lucky man to have got the ride on him, he was a friend and bless him for all the memories.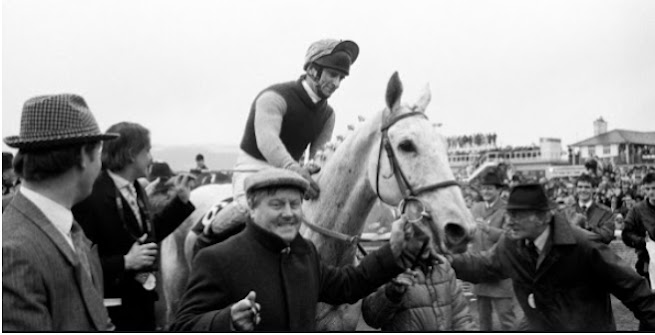 Simon, thank you so much for sharing this spine-tingling account with us, what a very special horse he was.
Grapevine is a trusted network of private members, linking kindred spirits from town or country. Members promote, sell or buy goods and services within the network.
Grapevine also believes in supporting young people to get a strong start through internships and work placements. We also help a number of charities including Heads Together and The Injured Jockeys Fund.