An interview with business adviser and entrepreneur Ed Wood
I would like to introduce you to Ed Wood. He has helped steer me and Grapevine in the right direction over the last year or so with great support and advice in many areas of my business. I interviewed him a couple of weeks ago and here's what he had to say.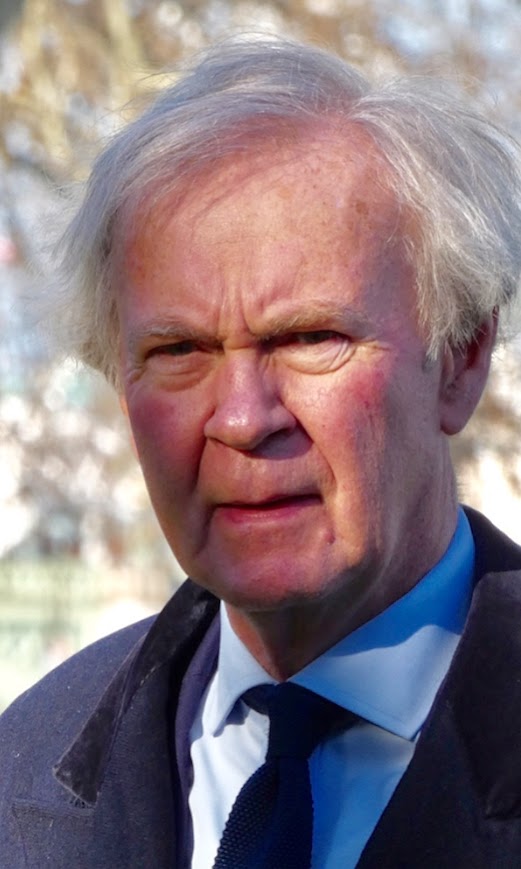 What's your business background?
I am an accountant by training and an entrepreneur by inclination. Throughout my career, I have been involved with many businesses across different verticals.
Now I see myself as a generalist – a trusted advisor and critical friend, working closely with clients to help them in whatever way they need. That may involve bringing in other specialists, and over the years I have built up a network of people I trust to do the job.
Last year, I set up Runway Advisors to bring the team together to help clients with every area from law, finance and marketing & communications to IT and performance coaching. It allows me to amplify and expand what I can offer to our clients.
What's the best thing about being an entrepreneur?
Building something from nothing is hugely exhilarating. If you start a business and make it work, you know you did it. Entrepreneurs are the great unsung heroes. They drive change, make the world better, and largely do it all on their own, at their own risk, running on their own passion.
What's the most fulfilling thing about working with your clients?
Small businesses are very under-served by professionals in the marketplace. Everything is stacked against them. That's why helping a business is so exciting for me. With entrepreneurs, it's even more fulfilling.
Every entrepreneur needs every possible source of help and back-up from the get-go, to make it in a hostile marketplace that is ultimately unsupportive and unknowledgeable.
One of the most enjoyable aspects of my work is connecting people with each other. There are always all sorts of opportunities to cross-pollinate, and introducing people to each other and seeing things grow is tremendously exciting.
Why is it useful when things go wrong in business? What have you learnt from your own mistakes?
I know from a long entrepreneurial career what the obstacles and potholes are. I know the risks, and I know what it is to fail – and the value of that. I have learnt escape routes and avenues out of difficulties and how to maximise them in order to grow.
Failure is hugely undervalued in the UK - as a blot on the track record, to be covered up. In America, failure, even bankruptcy, is a rite of passage. Unless we make mistakes, how are we going to learn? All failure, if you don't give up, leads to success. The only failure is giving up.
You read a lot. What business books would you recommend?
James Altucher is a very clever hedge fund man and author – a great communicator, and a man who celebrates failure. He has written more than 20 books and puts out a very useful newsletter which I recommend subscribing to.
Jack Black, the founder of MindStore, alerted me to the importance of right brain thinking.
Chris Voss, a former lead FBI hostage negotiator, wrote 'Never Split the Difference' - one of the best books I've ever read on negotiation.
Michael E Gerber's book 'The E-Myth' kicks small business leaders up the backside and teaches them what entrepreneurship is about - an absolute must read.
And 'How to be Chief Executive of your own Life' by your own father, Panda, Mike Wilson, founder of St James's Place and a man for whom I have enormous respect. and we all greatly miss.
You've been helping Grapevine to develop over the last year or so. What do you like most about working with us?
At the heart of Grapevine is an ethos I totally subscribe to myself – connecting like-minded people with one another, in a trusted community, to make good things happen. There is a breadth of opportunity out there, from jobs to homes to horses to holidays, and the basic essentials of life are there alongside those once-in-a-lifetime experiences. It is the strength of that community that really interests and inspires me.
You are full of passion for what you do – a true entrepreneur with an excellent idea to build a community and the nose for how to do it well. And so it's hugely rewarding to see Grapevine go from strength to strength.
Ed, many thanks for doing this very interesting interview. Other businesses would do well to seek your invaluable advice.
Grapevine is a trusted network of private members, linking kindred spirits from town or country. Members promote, sell or buy goods and services within the network.
Grapevine also believes in supporting young people to get a strong start through internships and work placements. We also help a number of charities including Heads Together and The Injured Jockeys Fund.