Thrills (and luckily no spills!) at our Grapevine 'Wine tasting & Talk' evening!
We had a really successful evening last month with 40 members joining us at Kelling Designs' stunning new showroom in Chelsea. Wine was supplied by Vinotopia & then we had a talk by Adrian Dangar on Tristan Voorspuy's life and on the biography he wrote on him called 'Life on the Edge'.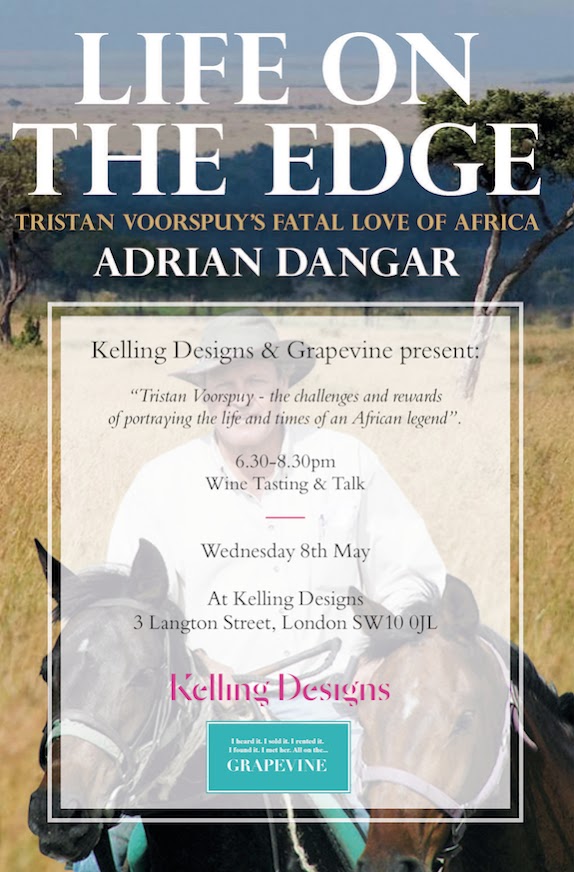 On Wednesday 8th May, Grapevine held a 'Wine-tasting and Talk' evening at Kelling Designs new showroom on Langton Street in Chelsea - it was seriously good fun and it was a fantastic opportunity for us to meet and get to know some of members over a glass or two!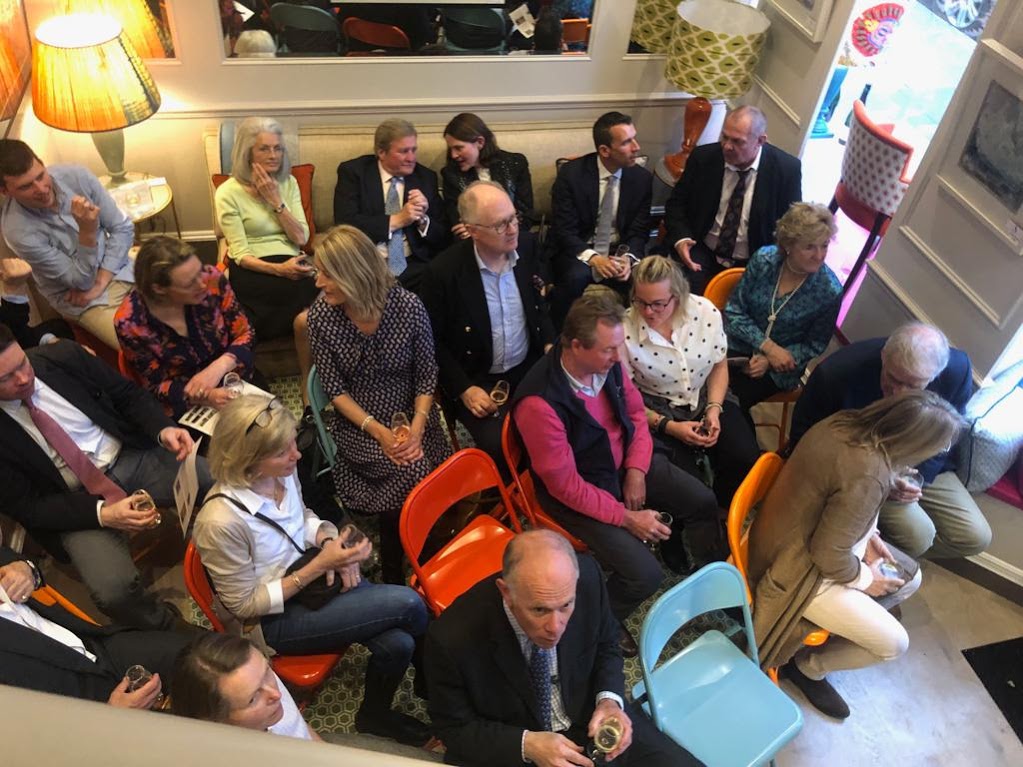 Being rather over-enthusiastic, we sold tickets to perhaps a few more people than we should have done so it was quite a tight squeeze but I think we were all in the same boat by thinking that actually it was a case of 'the more, the merrier'! Plus, with all proceeds going to the Tristan Voorspuy Conservation Trust, it was well worth it.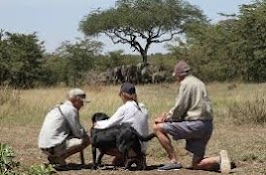 Kelling Designs' new showroom is absolutely stunning - if you are looking to brighten up your home with some fab colours, textures and bespoke pieces then this is all the inspiration you need. I arrived with a plan to re-paint the inside of my house a rather tedious pale pink and left with ideas of bright oranges, pinks and greens - and don't even get me started on their awesome burnt orange suede wallpaper (apparently you can throw food and wine at it and you can wipe it clean - I'm not sure what they were expecting from Grapevine members that evening!!)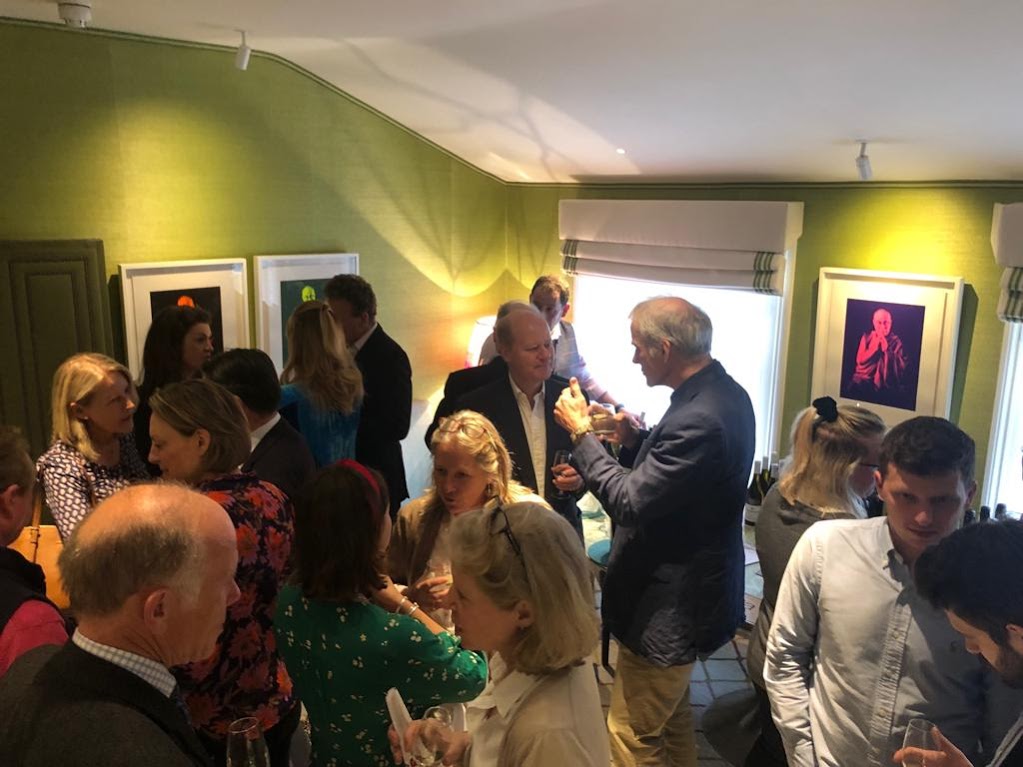 Amusingly, what we didn't realise was that next door they were having a smart restaurant's launch party. We suddenly clocked that the five members who hadn't turned up were unknowingly at the wrong 'do' and were getting stuck into the Champagne and canapés there - we had to send someone into retrieve them!

The wine was supplied by one of our Partners, Vinotopia and it was all delicious - we had a mixture of champagne, whites and rosés which was just perfect in the lead up to the long, sunny summer day's ahead. They most definitely did not dissapoint and I'm confident that the members there agreed going on the amount consumed!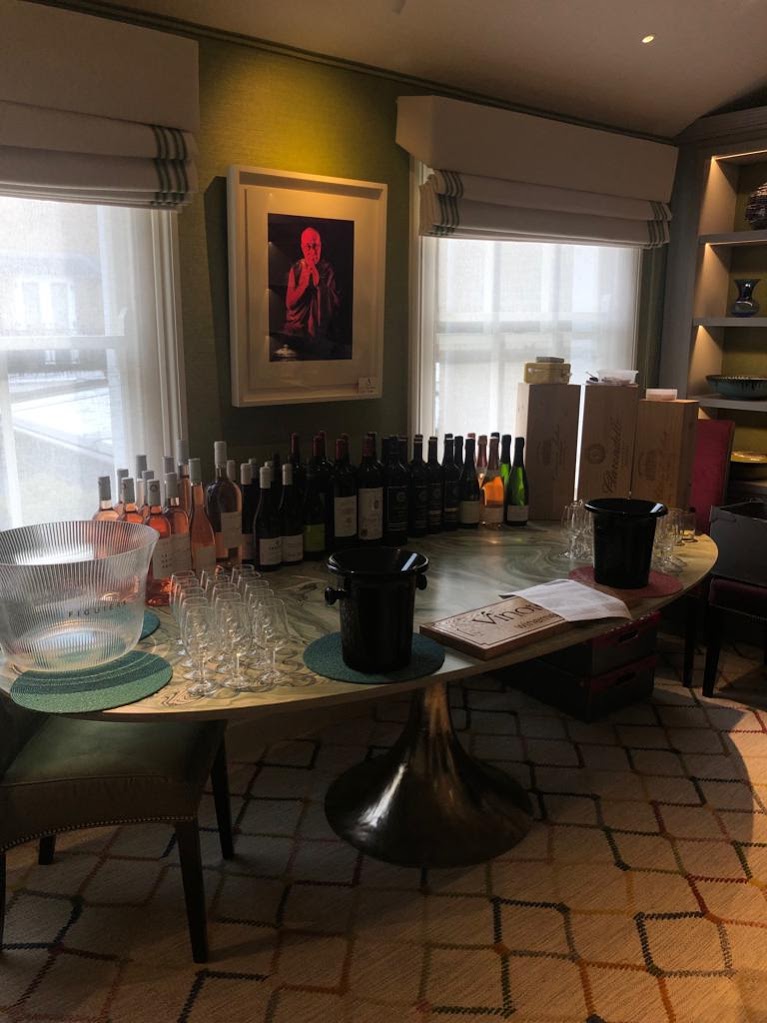 Imo Voorspuy, Tristan's daughter, kindly thanked everyone for attending and also for the money raised going towards the Tristan Voorspuy Conservation Trust which was set up in memory of her legend of a father Tristan. She also gave us an insight into what brilliant things the charity is doing at present and planning for the future. They are very exciting plans and if you're ever in any doubt about what charity you would like to support, if you are a lover of Africa, wildlife, animals and conservation, then this is the charity for you. Donations can be made via their website:
https://www.thetristanvoorspuyconservationtrust.com/donate.html.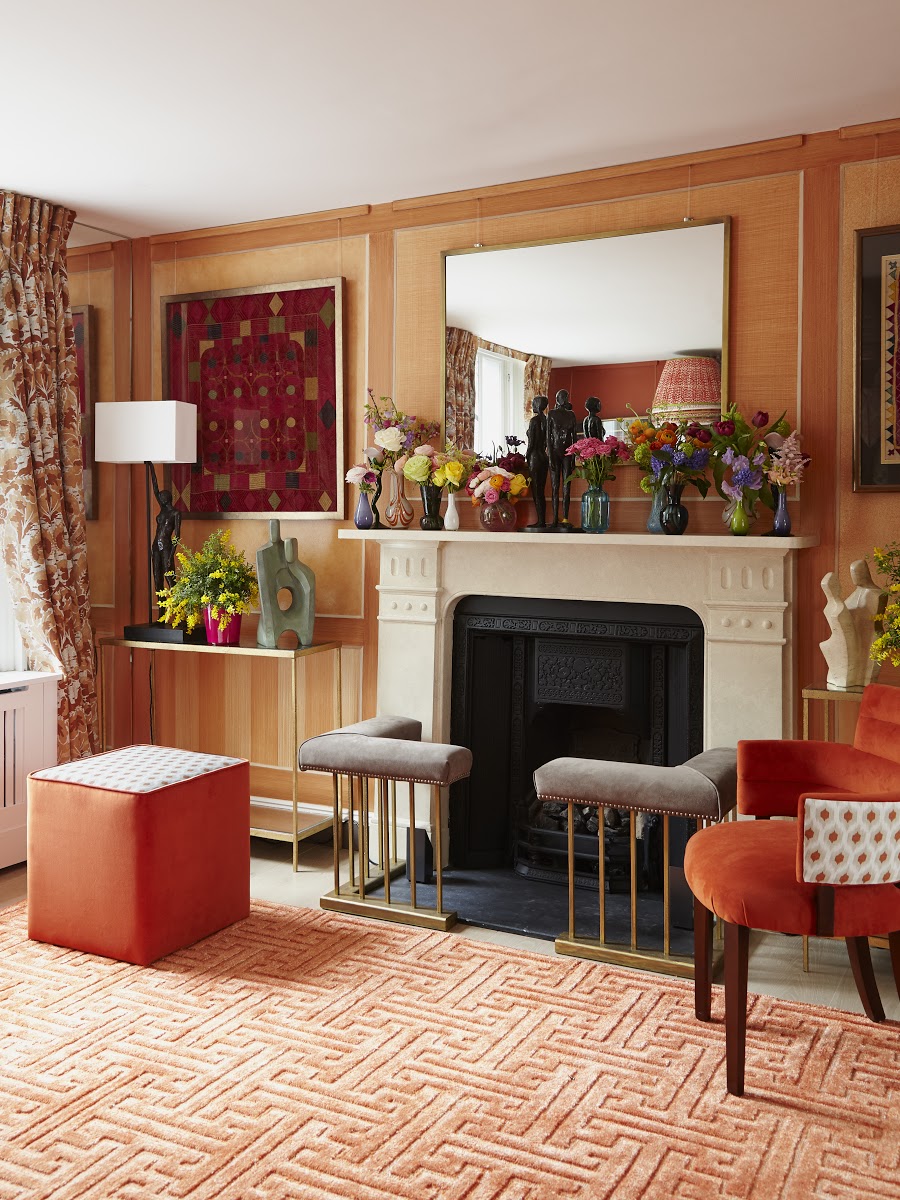 Adrian Dangar's personal account of Tristan and his life and escapades was both amusing, fascinating and moving all at the same time. Having been fortunate to have ridden (and partied!) with Tristan myself, it was a wonderful reminder of what a great man he was and how much we can learn from someone who showed so much passion for life, the environment, friends, family and animals around him.
His book 'Life on the Edge' can be bought on Amazon or Quiller Publising's website:
https://www.quillerpublishing.com/life-on-the-edge.html
Anyway, we are hugely grateful for everyone involved in the evening and those who also attended; we hope you enjoyed it as much as we did and we hope to be doing a few more in the future!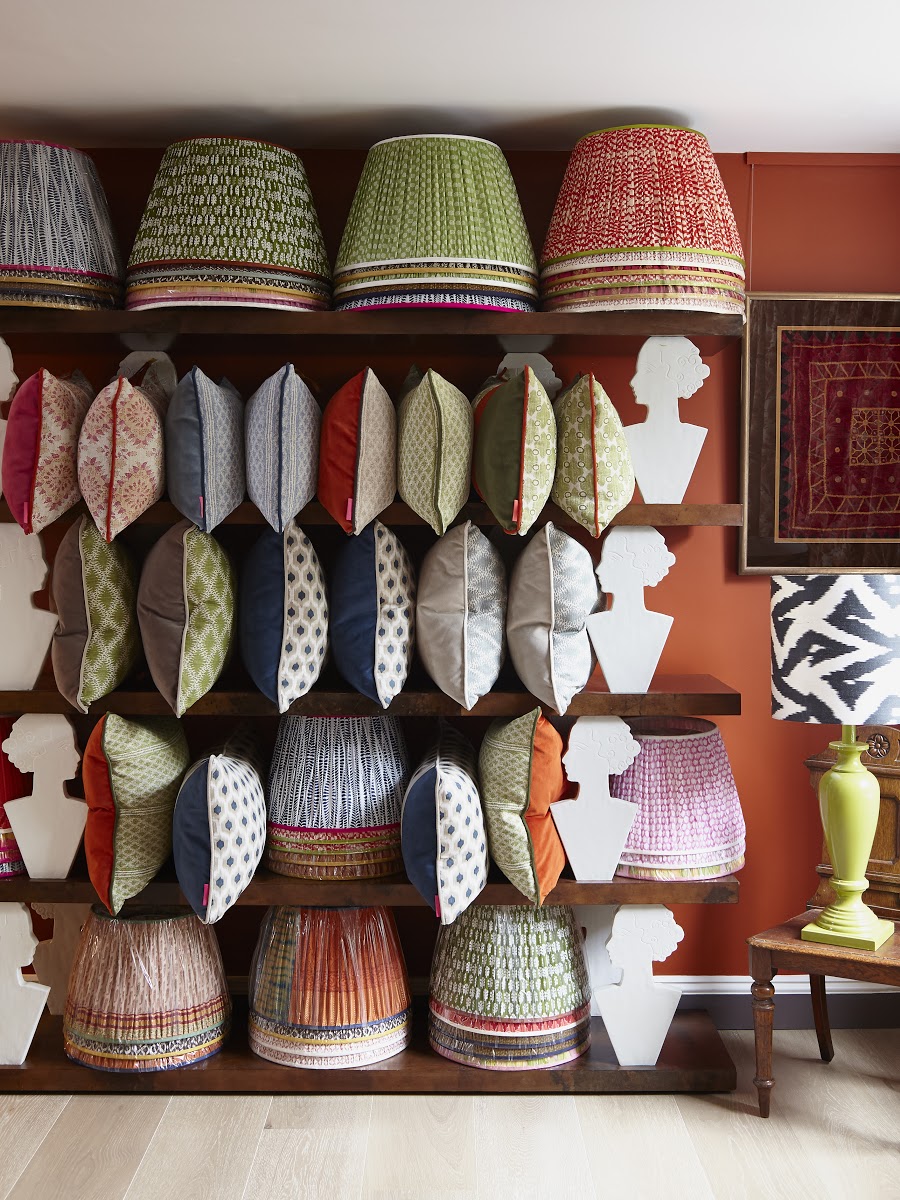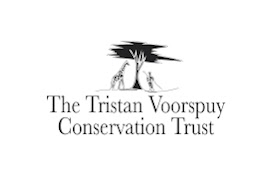 Grapevine is a trusted network of private members, linking kindred spirits from town or country. Members promote, sell or buy goods and services within the network.
Grapevine also believes in supporting young people to get a strong start through internships and work placements. We also help a number of charities including Heads Together and The Injured Jockeys Fund.