The role and life of a Lord-Lieutenant
Lord-Lieutenant of Gloucestershire Edward Gillespie tells us about this fascinating and wonderful role he's held since 2018.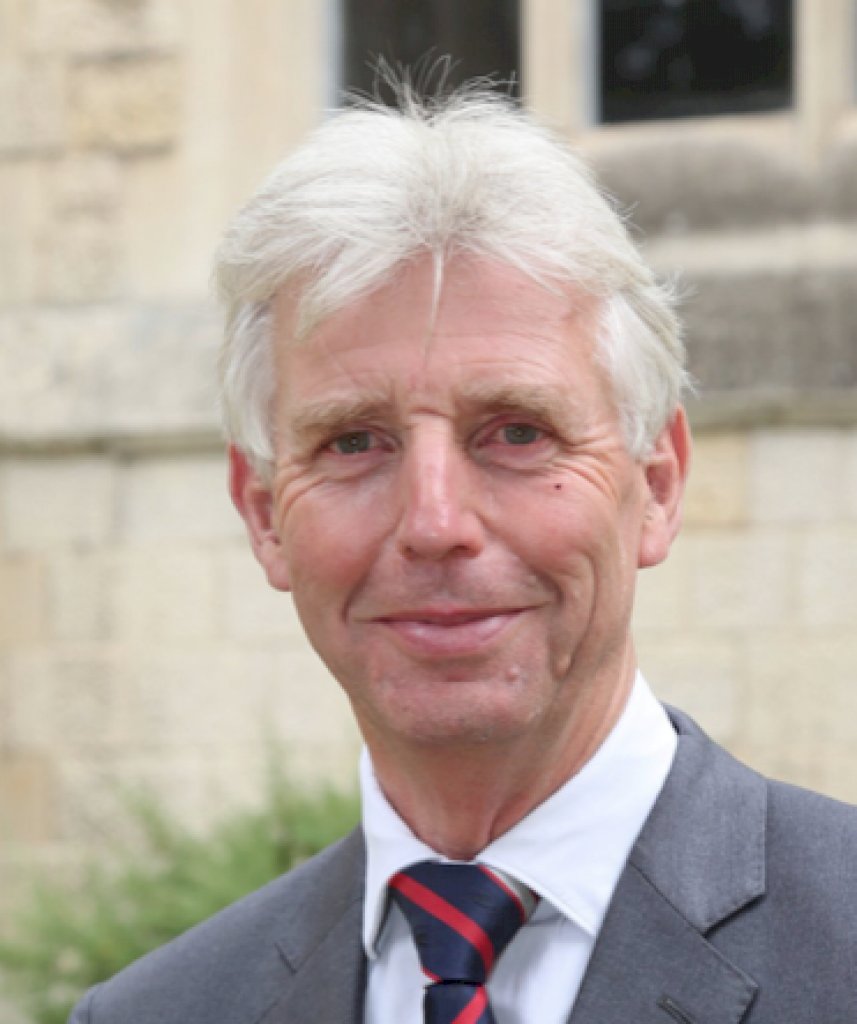 The role of Lord-Lieutenant goes back several centuries to the reign of Henry VIII when we would be charged by the Monarch to raise militia from our county. We still have close links to the military and other uniformed services, holding a high honorary rank, particularly promoting the Cadet Force and Reservists.
There are 99 Lieutenancies across the UK, based on counties and cities, 35 of which are in Scotland. Our's covers the Ceremonial County of Gloucestershire, including South Gloucestershire, in total a population of around 900,000 people, which puts us in the top third. Major cities have several million and tiny Scottish counties as few as 35,000.
I have little military background, my only experience being in the CCF when at Tonbridge School, but I did work alongside many who had retired from the Services when I started my career in horse racing. That enabled me to learn the art of delegation from my 20s when I managed Sandown Park and Kempton Park Racecourses. I was also part of the team managing The Derby, before joining Cheltenham in 1980, bright-eyed and bushy-tailed at 27.
It also brought me into contact with members of the Royal Family, particularly The Queen Mother who frequently came racing at Sandown, less so to Kempton which she told me she found 'a bit posh'. That gave me my first contact with Her Majesty The Queen, The Princess Royal and, indeed, The Prince of Wales who rode in steeplechases around the time I was moving to Cheltenham.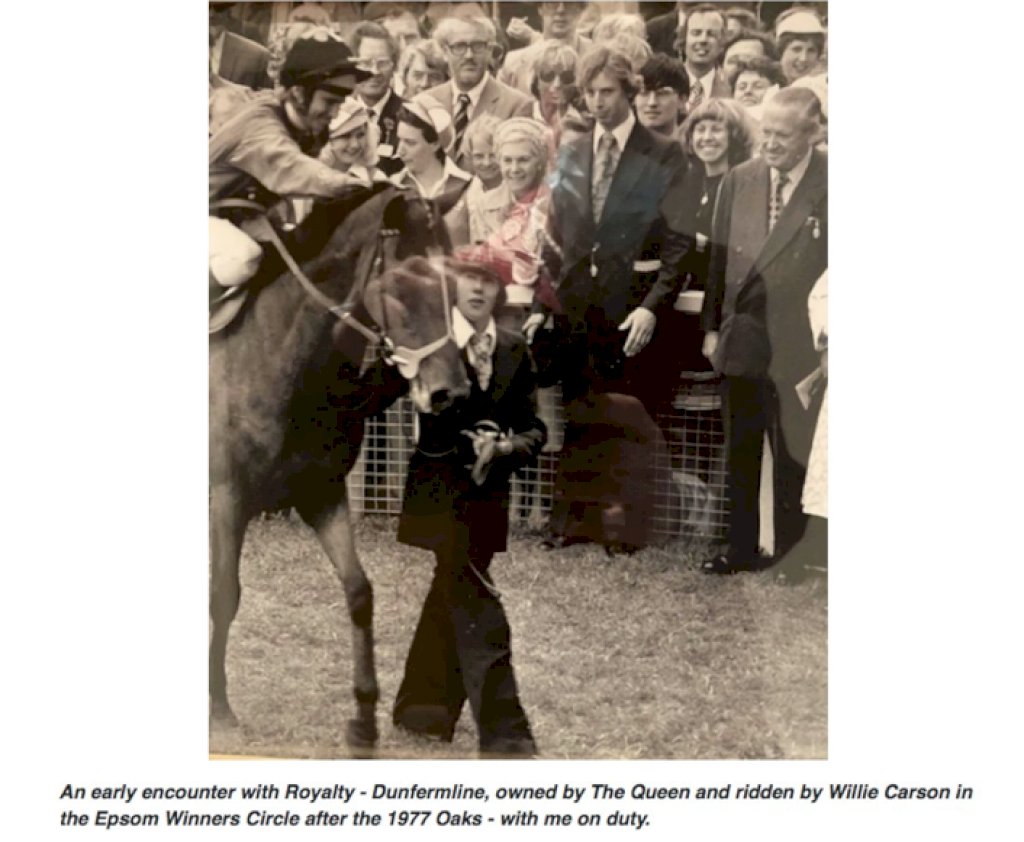 A particularly memorable occasion was when The Prince and Princess Diana came over the walk the course on the weekend before he rode at The Festival. In the race, he suffered an 'unseated rider' but he was impressed by how well the jumps were painted - on the landing side. They all love equestrian sport and are at their most relaxed around horses and horse-people.
I was invited by our Lord-Lieutenant to become a Deputy Lieutenant (DL) in 2005. When his successor was coming up to 75, when everyone involved in the Lieutenancy is required to retire, my conversation with the Prime Minister's Appointments Secretary lasted 30 minutes with half that talking about other potential 'candidates'.
It was a massive honour to be offered the role thanks, I assume, to the support of other DLs. We are encouraged to carry out our duties in whatever style we feel is appropriate though the duties are more prescriptive than one might think. There is a Guide to the Role of Lord-Lieutenant that sets out the role and responsibilities. My preferred style is the delegated model, involving DLs as much as possible to share the fun. This is an honorary role with my expenses reimbursed, unlike DLs, so for me it is cash-neutral.
Each Lieutenancy is able to have a number of DLs based on population. We have 35 and could have more. The current number appears to be about right, offering sufficient opportunities for everyone and I am unlikely to move far from that.
We try to cover all the sub-regions with DLs being very much the 'eyes and ears' for the Lieutenancy. Duties are shared more by area of expertise than necessarily, by locality. One of our DLs is living temporarily in Australia but in frequent contact. Seven new DLs were appointed last year after consultation with the team.
There is now only one more male DL than female and we have ethnic diversity that represents the region. We are evolving in terms of genuinely representing the people of the region - work in progress for future appointments. I have taken the option of appointing a Vice Lord-Lieutenant for a three year period on the basis that it will encourage DLs to step up to that for a limited period and gives me a chance to work with different partners. We will be announcing the new Vice LL for the next three years very soon.
The Clerk to the Lieutenancy is Pete Bungard, Chief Executive of Gloucestershire County Council, who delegates most of that role to two of his team in Democratic Services. They are amazing and do a wonderful job looking after most of the administration as just part of their overall work. I also have an Aide, who prepares and attends Royal Visits.
I spend some time most days on Lieutenancy matters, trying to concentrate that time to mornings and weekdays. The biggest surprise, particularly after 40 years in a professional career when I felt in control of my diary, that I now manage in-coming traffic most of the time, deliberately not being proactive but constantly making the decision on receipt of invitations of should we be doing this. If so, should I be doing it - or should I ask a DL.
There are probably 300 such decisions in a normal year. I try to do no more than 100, averaging two a week, allowing DLs to look after around 150 and, regrettably, declining the remainder. It's wonderful to be so in demand. As a rule, without being too pretentious, we like to accept all invitations when the representative of the Lieuntenancy will be given proper prominence as the representative of The Queen.
At this time of the year, I am active across all the five or six areas of responsibility. Top priority is arranging Royal visits. We are lucky to have around 20 each year, with HRH The Princess Royal most likely to be making half these, The Prince of Wales four or five and the others by TRH The Duke and Duchess of Gloucester and TRH The Earl and Countess of Wessex.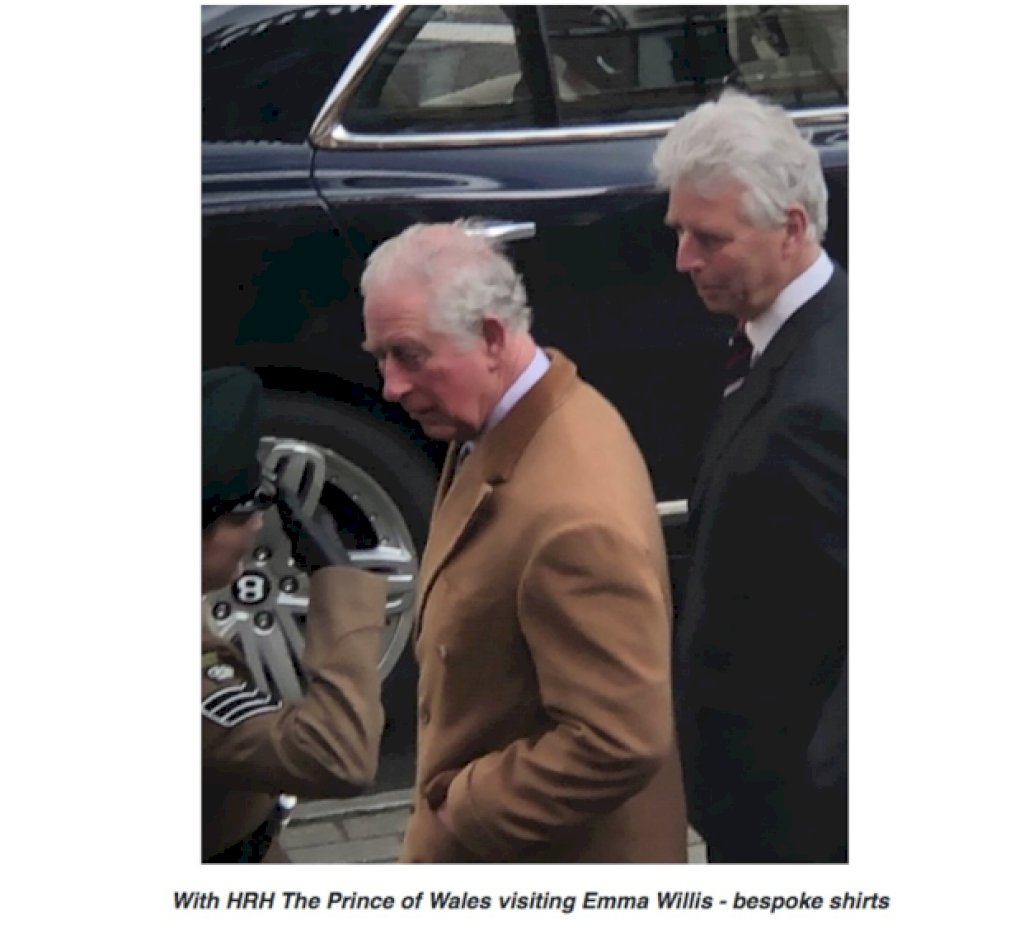 There are fewer active members of the Royal Family than two or three years ago. Having so many Royals either living in the County or with a title that connects with the City or region is a major bonus.
We submit bids for visits at least six months ahead but many will be to enterprises and charities where a member of the Royal Family is Patron. Equally, I can get a call from a Royal Household for a visit the following week or be asked if I can suggest a couple of visits as a day has suddenly come clear in their diary.
My Aide and I will visit each location twice in advance and work out a precise programme, liaising with the host, the Household, our and their security teams.
The majority of our DL team have experience with Royal visits and will attend as observers to familiarise themselves with the protocol. I will probably attend around eight, the Vice LL six and DLs the other six. I absolutely do not try to do consecutive visits by The Princess Royal when there are two or three on a day as she knows the back-roads around the county even better than I do. I would often welcome her to the first visit but there may be a good reason for me to attend the second or third.
LL Cadets are appointed each year and I try to involve each of them in a Royal visit. Essentially, each visit is a 45 - 60 minute bit of theatre with everyone having learnt their parts and with the associated jeopardy that goes with unrehearsed performance.
Honours are a major part of our role - personal and for voluntary organisations and businesses. Much of my time is spent validating personal National Honours, which involves being sent names by the Cabinet Office of those who have been nominated by people in their community.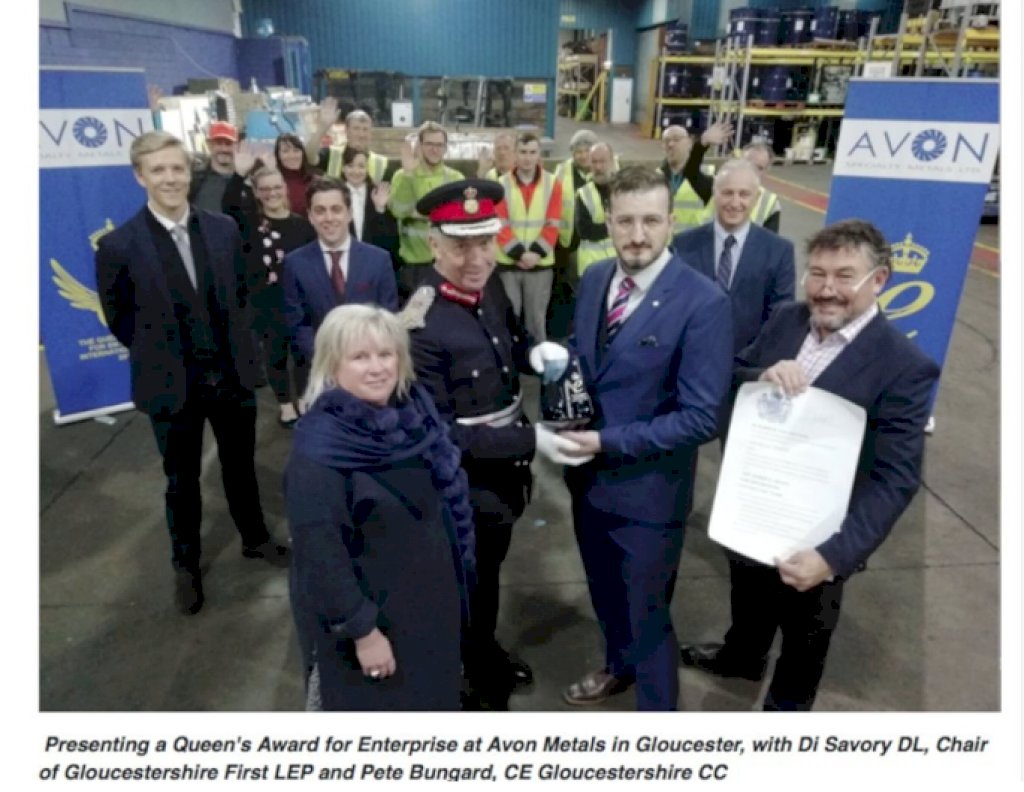 My role is to find someone other than those who have made the nomination or sent letters of support, to make sure the details are in order and to recommend the level of Award. There could be 20 of these each cycle and around a quarter are ultimately successful.
I write to congratulate all Honours recipients and I present all British Empire Medals and any others when the recipient prefers this to happen locally. Until recently, I visited each recipient at their home for a little ceremony, which was lovely.
Wearing the uniform is appreciated often requiring a little 'wardrobe time' on arrival. I stop round the corner and it's amazing how neighbours just walk straight past me without batting an eyelid. Last autumn, we hosted an awards Ceremony at Highnam Court, a beautiful location near Gloucester and will be repeating that formula this spring.
Happily, Buckingham Palace Garden Parties are being reinstated this summer and we are able to issue invitations, which we allocate in consultation with DLs and to those who simply write in and recommend a local hero. That is quite an administrative challenge. We are in the middle of that right now. Then there are one-off events such as the Carol Service at Westminster Abbey organised by TRH The Duke and Duchess of Cambridge last December. Each Lieutenancy was given four invitations which enabled four BEM recipients to enjoy an experience of a lifetime, all meeting 'a Royal'.
Our role with Queen's Awards for Voluntary Service is, mainly, in the autumn with two DLs being asked to assess each nominee and writing a report which I tidy up. I go out with DLs to present these Awards through the summer. They are a lot of fun. Businesses self-nominate Queen's Awards for Enterprise and, again, I go out and present these. Firms make a big deal with these, team members coming over from the US for the day or colleagues who have been working from home meeting up for the first time in months - or ever.
We attend all Citizenship Ceremonies which are also being reinstated. That requires offering opportunities to DLs, putting a roster together and managing any feedback. Ceremonies are rather glorious. Covid put a dampener on these but we are getting back, slowly. Then there are all the the civic, charity, services and community events to which we receive an invitation, making sure we cover as many as we can - contacting DLs and firming up event details.
It's a role one needs to enjoy - or move on. I can't imagine there are many people who are as familiar as I have become with so many areas across Gloucestershire and South Gloucestershire, or meet so many and such a wide variety of people, all of whom should be proud of the exceptional contribution they are making to their communities.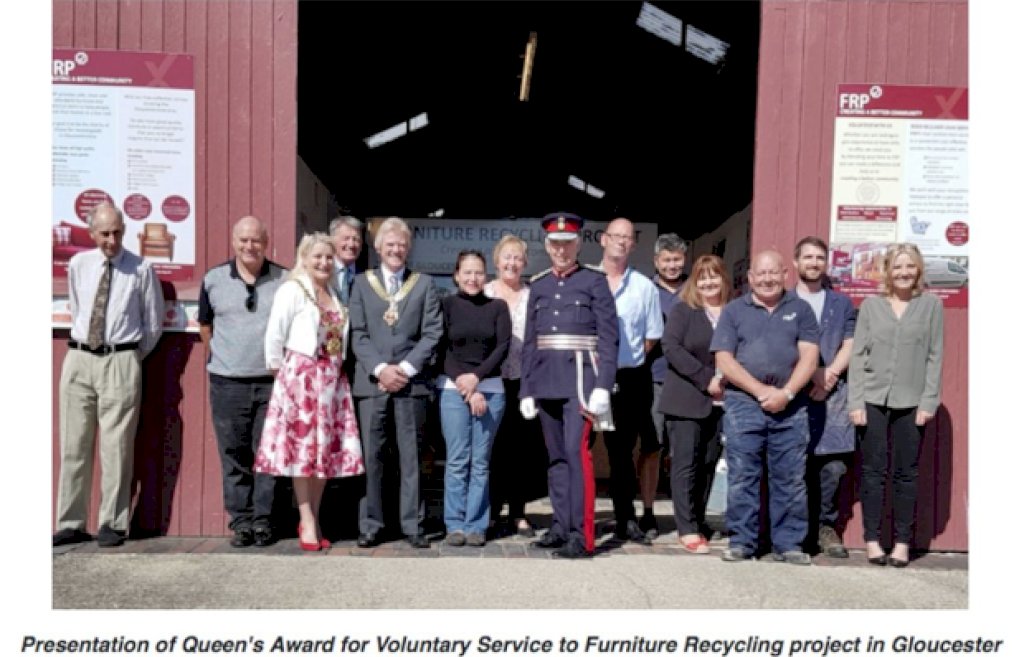 95% of this role is about celebrating achievement. The 5% covers our contact with the Local Resilience Forum and the remarkable work they carry out in keeping us all safe and also with being a part of the planning team for Royal mourning as was the case last year with the death of The Duke of Edinburgh.
Marking The Queen's Platinum Jubilee is, of course, an additional one-off part of our role this year. Lieutenancies are responsible for co-ordinating The Queen's Green Canopy and disseminating information to parishes about the June weekend about Beacons and The Big Lunch. It doesn't take much for people round here to find an excuse for a party so we are, doubtless, in for a wonderful commemoration, befitting a quite extraordinary individual.
When asked what I do in my retirement, I tend to say I do some voluntary work and serve Her Majesty.
Grapevine is a trusted network of private members, linking kindred spirits from town or country. Members promote, sell or buy goods and services within the network.
Grapevine also believes in supporting young people to get a strong start through internships and work placements. We also help a number of charities including Heads Together and The Injured Jockeys Fund.