Racing journalist Alastair Down talks all things Cheltenham
I visited Alastair this week and heard how he first fell in love with the racing game and what actually makes The Festival just so very special to so many people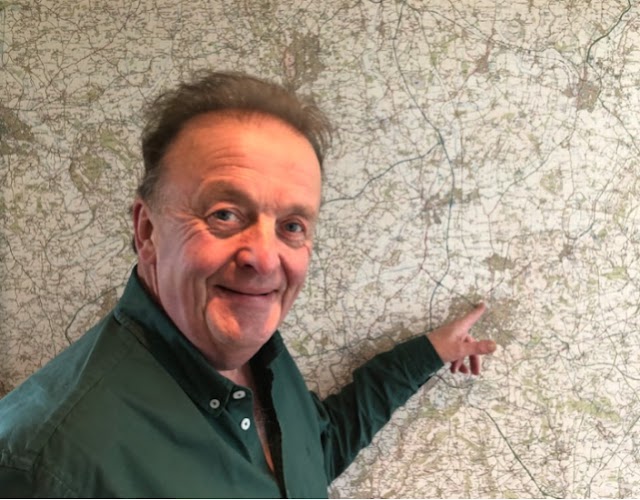 How many years have you been going to the Festival now?
This year will be the 45th year I have been going to the Festival, without missing a single day.
What fuelled your love of racing do you think?
My dad, who was a meek, mild and delightful man, was a five Shilling punter on a Saturday who worked in the City of London. He would return in his bowler hat on a Friday night and I would go and get the racing paper on my bike on Saturday morning. So, I suppose from the age of five, when I had my first bet on the Grand National (there was a grey horse; almost white, called Nicolaus Silver) and I put two old pennies on it and then 20 minutes later I had half a crown. I thought I was John Paul Getty - or the modern day Bill Gates!
Then I thought betting was very easy; 'You just back the white one - it's so very simple, I don't know why everybody else doesn't do that!' And I was hooked from then - not on just the betting though; I used to sit on the arm of dad's armchair - and dads are heroes to their sons and he was a man of infinite charm and kindness - he loved racing and in turn, I loved it in his wake I guess.
I think the first Cheltenham I watched together with him, I was at home with the mumps and I had managed to give mumps to dad too who had it in the neck but it was the Cheltenham Festival and I was sufficiently better to be watching the telly downstairs aged about seven or eight and dad made the dreadful error of getting up and coming downstairs to watch the Gold Cup. And I think in his words, "As I descended the stairs the mumps descended about 2 feet down too" and he ended up with mumps where a man doesn't want mumps which I think is quite painful apparently and it was the only moment in his life where his love for me wavered!
I first went to the Festival actually when I was 19 and a friend of dads had a wonderful box which he couldn't use. It was right on the winning line in a stand that no longer exists and I was offered it; it was a box for 12 with the dining room out of the back - I think we got about 42 people into the box! I can tell you we had something of a day! Put it this way, three or four people woke up on the platform at Paddington at 3am the following morning, it was that sort of day!
Amongst the people there, was a vast gentleman from Samoa - who went on to make millions and millions of pounds in the computer industry in America. He was known as 'The Vast Samoan' and he was an enthusiast for, I believe, they call 'spliffs' these day. He stood outside the box on the balcony all afternoon, smoking this most enormous double-barrelled joint. The smoke drifted across all these tweedy folk in the box next to us and I think they were all out of their heads by the end of the day!
So why do you love racing so much?
Well I love jump racing in particular but my favourite four days of the year is definitely Cheltenham. I love the atmosphere, I love the anticipation, I love the excitement and I love the test. There is some cruelty in its beauty, it's a very hard place and I have seen desperate tragedies to horse and human there and you know that those risks are being run on your behalf.
There's a very good reason that that cheer goes up when the tapes go up; because people have been waiting for the start of the meeting or a particular race or the Gold Cup and they love it.
I have spanned golden years and I have lived through the matchless age of Champion Hurdles with Sea Pigeon, Night Nurse, Monks Field doing battle over the years and I've seen the Kauto Star and Denman years; and the Best Mate years - I've been very lucky.
I've also seen the rise of Willie Mullins, who I have known for donkey's years and when I met him first, he was just an amateur with the idea that he might train a bit and look where he is now! I also knew his father Paddy Mullins who trained Dawn Run - Dawn Run having been responsible for running the greatest race I've ever seen when she won the Gold Cup and rallying from beaten...pointless at the last, to win.
There is nowhere else like Cheltenham for that level of competition and excitement; you can fancy a horse all year and think it will win a race there and it may run the race of its life and still end up sixth!
It's that competitive - there is nowhere else like it and as for the nerves and anticipation, even if this is my 45th year, I still feel a school kid, bonkers about it as I did as a child!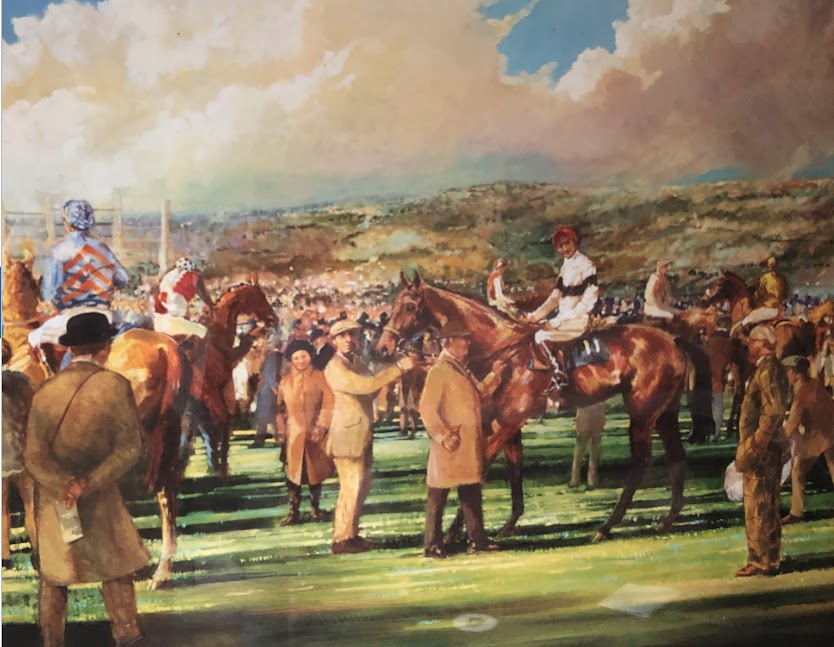 Describe all the feelings the Festival bound jockeys, trainers and owners experience as this week approaches?
Well, to them of course, this week approaches for months and I know so many of the combatants well these days. Nicky Henderson, God bless him, used to be unspeakable to almost in late February; he's got much calmer now but the pressure of handling a big team for important people in our game, going into the meeting, these pressures are intense and you are looking for the slightest thing to go wrong which it inevitably does.
Every day in the 10 days up to the meeting, lots of horses start dropping out due to injury and then all those months of planning and years of planning can easily go up in smoke – it is not a window of opportunity, it's an arrow slit, and everyone is wanting to all fire through that arrow slit all at once. It doesn't matter whether it's the Champion Hurdle or one of the handicaps because the handicaps are contested with a ferocity and usually at a pace that is kind of frightening to watch - and they just go off like hell out of the night; so much so, that we've had changes in the field sizes in recent years.
I've sat and discussed over the years with my great chum Ruby Walsh, the complexity and detail of riding at Cheltenham; all of the things you need to be aware of whilst riding in the races - everyone thinks these jockeys go out there and rides just their race on their horse. It isn't like that, you are in competition with every other so-and-so out there and you are looking for all the camaraderie of the weighing room (which is genuine and intense) and then they are out there to assassinate each other on course. So, it is you, you and yours which you are concentrating on.
Ruby will watch six horses in a race and will know exactly what the workings are and he will know their position and pace – the position is crucial at Cheltenham, if you lose it that is it because you won't get back in and if you make a mistake, making ground and choosing when to do it, is extremely difficult.
The distance from the top of the hill to the winning post....everyone just thinks it's 'down the hill and round the corner' - but if you stand at the bottom turn and look up to the winning post…they talk about the 'Cheltenham Hill'; you don't see the winning post until you're on ground level with it and it does rise away from you into that tunnel funnel of noise and people. It's a huge ask for a horse, let alone one that is absolutely legless.
When I first used to go, or watch it on telly even before that, before the drainage systems went in, about 24/25 years ago, the horses would come up that hill in bad ground, as an Irish friend of mine says, "like snipe leaving the bog, weaving from side to side" - but a bit slower than snipe! It didn't make for easy viewing; you wouldn't be able to have it now, the public wouldn't stand for it.
Cheltenham has been made easier over the years and many, many more ways than it has been publicised - but rightly so, and we are still making innovations, like after last year's four miler - which was a bit like the refute from Moscow but without Napoleon. In response, it has been made shorter and with a smaller field, so therefore it has removed some of the ferocity but it has made it safer, a bit like the Grand National being made safer; fallers are kind of a rarity in the National now, whereas they were literally all over the place before.
Cheltenham Festivals always seem to create fairytales don't they?
Well, I think there's a good reason why people go to be honest, because you know that at some stage during the week, there will be pieces of magic woven that are beyond imagination and the stories will be compelling and unlike any other week, they will be genuinely moving and people go there in order to be spiritually uplifted.
You find yourself doing stupid things as well! Like when Desert Orchid won the Gold Cup, I'd had my boots on the second placed horse, Yahoo at 40s - but he jumped the last with a big leap and I didn't utter a word for Yahoo because I was yelling for Desert Orchid and that is what it does to you. You suspend 'normal behaviour' in several ways: money ceases to have any value; it may as well come out of a Monopoly box; and if things go wrong you, just go and get some more out, because it's Cheltenham week and it doesn't matter!
When you're young, you go all day and all night and then have an hour's kip and then go again, now that I work at the meeting, it is very different but I love the way also that it has transmitted itself to the next generation - it just has this, almost evangelical ability to get the group gospel across, I mean my three children, they couldn't name another race course, but they never miss a day at the Festival.
What would you say was your best fairytale?
Dawn Run's Gold Cup win was exceptional and we have had some astonishing touches over the years. Unfortunately the disasters are always more interesting than the winners in a sense, because everyone's had winners. I had one that I backed from 25's which went off at 8/1 which fell in the paddock! It was the Queen Mother's fault; she came into the paddock and everyone started applauding so it went 3 feet up in the air and landed smack on its arse! I mean, it ran, but it ran about as quick as I could – I nearly became a Republican that day I was so cross!
But we've had some great days when plans have come right and days when they've gone wrong. When the famous Norton's Coin won the Gold Cup at any price you like, I'd been telling people since November that there was a horse trained by someone nobody had ever heard of called Cyril Griffiths in Wales who was a dairy farmer. I told them that Norton's Coin would win at Cheltenham in March - and I knew the race, it was in was a handicap called Mildmay of Fleet Chase and I remember sitting in the offices of Sporting Life the day the declaration closed for the race and I rang Cyril Griffiths out of the blue, having never spoken to him in my life, and I asked if everything was alright with Norton's Coin and he said "Oh, it was market day this morning so I missed declaring him for the Mildmay & Fleet, so he's running in the Gold Cup!"So I slammed the phone down and I can't repeat the rude word are used!
But of course after the Gold Cup, I was watching it with a friend of mine and he said "Alistair, you don't want to watch this…" and of course Cyril and Norton's Coin had won it! After the Gold Cup I had about three people ring me up and tell me they had had the best day's betting of their lives so they didn't know it was meant to run in the other race! One of them said I had fulfilled their lifetime ambition as he went into his local pub in Shipston on Stour that night which was full of people from Cheltenham and he bought everyone in the pub a drink because he had backed it at 250/1!
Who do you tip as being this year's leading Festival trainer?
Well, Henry Daly is a great chum of mine and he doesn't run horses at Cheltenham for 'fresh air and fun' as they say and he is going to have four runners – all I would say to people is that they will all be big prices and I would keep them all on the right side as his horses have all run brilliantly this season and they don't go there for social reasons!
Who will be top trainer?
I imagine either Willie Mullins or Gordon Elliott which is hardly big news, I mean Gordon is running 60 horses and Willie will probably have 50. I mean, think of the logistics of taking only two horses for a day's hunting...they have to organise all the staff and all the equipment - I mean Eisenhower spent less time planning the D-Day landings than Elliot and Mullins would have done to get those horses over here fit and well….
If I'm being honest, I don't really care who is top trainer - it doesn't really bother me. The thing that's changed, in my lifetime is that if you went to Cheltenham when you were young, little yards won lots of races, so it was great and it gave the meeting added flavour. I can think of potato farmers who have had a double there and have won an Arkle and a County Hurdle, who nobody had heard of before or even since - and a retired steelworker from the north-east won a handicap and he only had five horses; now that to me, is part of the romance of jump racing and that is the bit that which we seem to have slightly lost.
And who do you think will be top jockey?
I'm afraid I neither know nor do I care! I've known an amateur to be champion jockey there, Jim Wilson in his prime! I once had a very good win there on a horse called Taberna Lord who was also trained by Jim Wilson, who had the incalculable disadvantage of a claiming jockey on top by the name of Luke Harvey who wasn't even as bad then as he got later on! It won at top weight and I remember running into Jim a day later and he grunted at me to say 'hello' as he always does; and I said to Jim, "Just to say, I've been driving a Ford Fiesta but next week I'll be driving a Saab Turbo thanks to you!"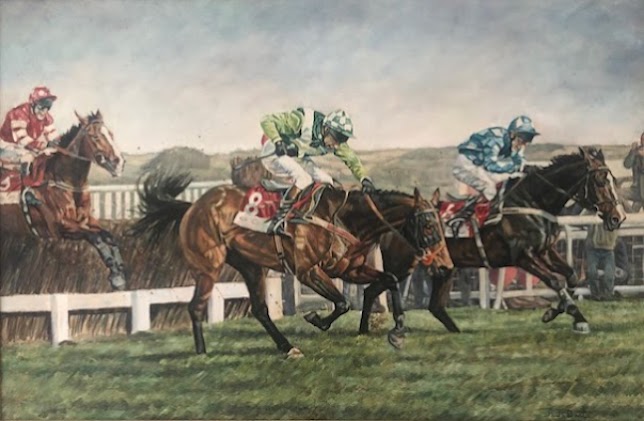 Finally, do you have any top tips?
To be honest, we are talking five or six days ahead of the meeting, and I have learnt down the years that you get a flood of information from lots of people and you have to learn with people to separate the dreamers from the realists.
The great 'sort out' of information happens on Sunday, which is spent entirely on the telephone. I have one or two people that I talk to and some people that I listen to - including Patrick Mullins whose son is a great friend, so we will have a con flab.
For the Martin Pipe Hurdle, Gordon Elliott has put one in called Column of Fire which is at 6/1. Gordon was at Martin Pipe's and worships the ground he walks on, so he will find that race as important to win as a Gold Cup, so that is one of interest.
And of course, I would keep an eye on all of Henry Daly's runners for the week because they are not there in order to have a glass of champagne and enjoy the scenery! They will all be good each-way bets.
I don't really have major fancies for the big races, I tend to play in the handicaps, and every runner remember, has been planning to win these races for eight or nine months.
In the old days you could muck about with them and get there because of the weight range of handicap was two stone and now that's 4 or 5lbs, so it's got to be the one that wins with a little bit 'up its sleeve' but they've all got ones, twos, threes and fours, whereas in the old days you could have six and you wouldn't be put off if you thought that the man who trained them had the 'brass neck' to do it.
I really miss the days of skulduggery! We do quite rightly regulate it against it these days, but it is still a question of trying to get there with 7lbs less on your back and that is becoming much more of a skill.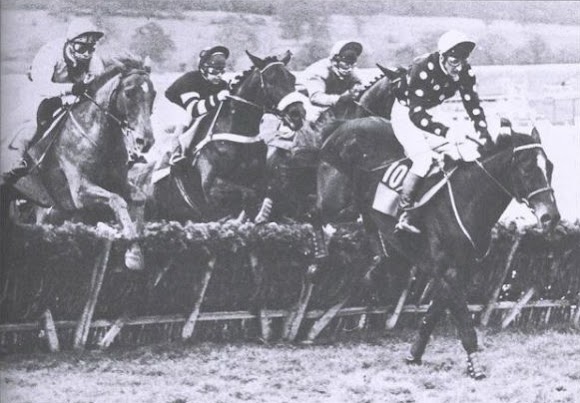 Speaking of Jim Wilson, he used to ride a horse called Willie Wumpkins. He won the Pertemps three times aged 11, 12, 13 (i think) and he was an absolute legend - partly because of his silly name and partly because he was locally trained and wanted ground like Passchendaele. He would come and win this race every year because people realised that in all honesty - and I think I can say this without Jim suing me - quite frankly, they didn't bother running him for the rest of the year. He only ran in that race and he became a sort of cult horse and quite rightly so!
And lastly from Alastair...
Lastly, one other thing that I wanted to say, if you have never been to Cheltenham, then you must go! There is no atmosphere like it, you are there in this great democracy of people. It is not like 40 years ago when it was for people who wore tweed next to the skin. Now it is absolutely for everybody and it's much better for it.
Andrew Marr made a documentary about post-war Britain and they shot some footage at the Festival and he came out with the line that, "there were as many nose studs as trilbies", which is not strictly true, but it does embrace all society; a great sporting democracy of people from Ireland, Scotland, Wales and the north and the west, down to the Home Counties. Everybody just loves it and they block those days off in the calendar – for those few days in the year, where we all join together in something we absolutely love and once you've been you will absolutely be bitten!
Alastair, that really was a truly fascinating and enjoyable interview. Thank you so much for sparing the time to chat and I'm sure The Festival will not disappoint, providing it's usual dose of wonderful fairytales.
Grapevine is a trusted network of private members, linking kindred spirits from town or country. Members promote, sell or buy goods and services within the network.
Grapevine also believes in supporting young people to get a strong start through internships and work placements. We also help a number of charities including Heads Together and The Injured Jockeys Fund.