Tailor made haute couture for elegant women. Lusso Couture brings together the creative expertise of Kiko Randon and the fashion and styling experience of Lucinda de Mauley.
Lucinda de Mauley tells us about her business Lusso Couture and the benefits of us ladies getting something made, to fit us perfectly.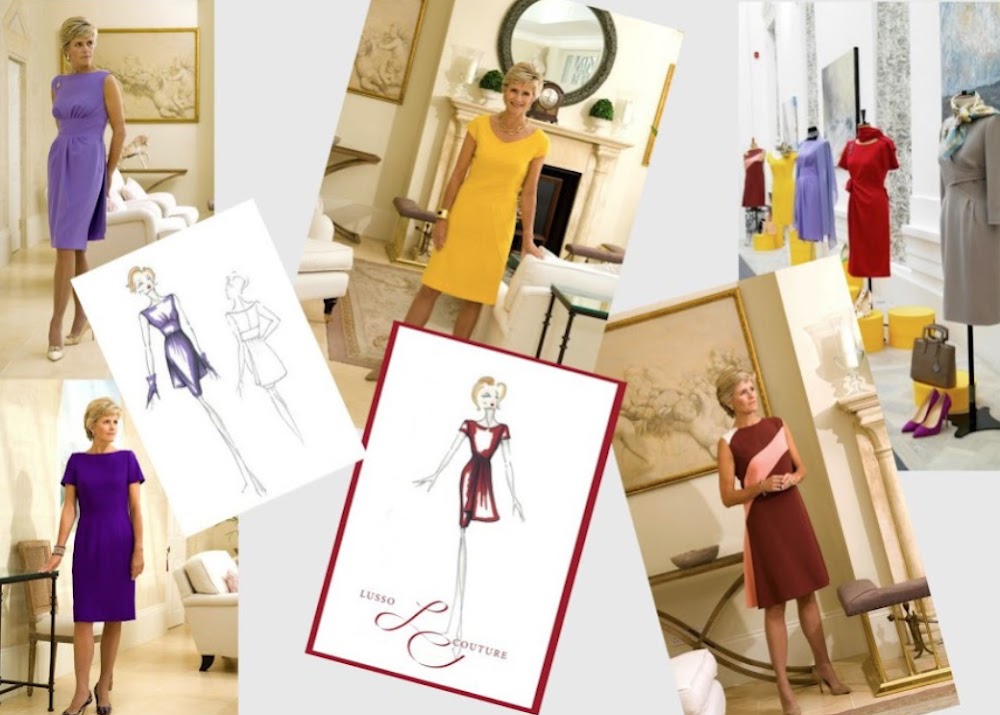 Kiko has spent over thirty years in the world of haute couture, starting his career designing for Hartnell, the Royal dressmaker. He then was Couture Director at Vera Wang for fifteen years. Throughout this time he was dressing many private clients around the world. His attention to detail is second to none.
Lucinda's background is steeped in fashion and styling. She initially modeled for some of the top names, moved into wholesale and then into retail couture and has worked as an individual stylist.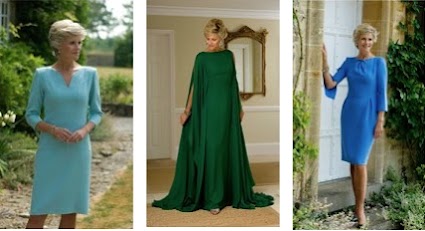 Lusso Couture has been described as being for elegant women, often in midlife, who need a wardrobe that works for their age and body shape, which might not be in the perfect condition it was twenty years ago.
Beautiful classic clothes are not readily available on the high street and the Paris couture option is price-prohibitive for most women.
We have a small collection to view and try in South Kensington.
Come and visit us to discuss what you would like, with absolutely no obligation to proceed. We show you samples, fabrics and designs. We discuss what you are after and what the occasion is, and are happy to advise on shoes and accessories.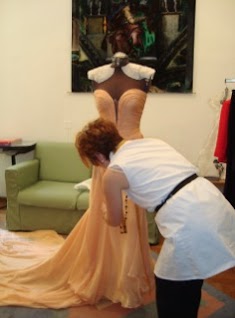 The design of each dress and coat can be adapted by changing the details, colours or fabrics, or Kiko will design something specially for you; every garment is bespoke and made to measure in our couture atelier in Milan.The point is that it fits -perfectly - and will give a flattering silhouette to the wearer.
We have many varied clients who go racing, are business women, mothers of the bride or are getting married themselves, the common denominator being that they all want to look smart, chic and uncrumpled when they get out of the car or aeroplane or arrive at a special event.
Kiko discusses every detail of the outfit with the seamstresses in Milan then it comes back to us tacked and ready for your first fitting. We usually only need one fitting depending on the complexities of the design.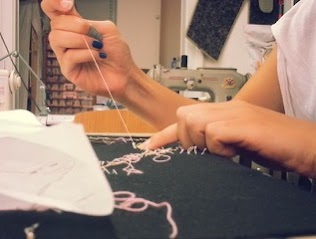 It takes 6 - 8 weeks to create these stunning pieces and it is well worth the wait!
You can be confident that not only will your outfit fit you impeccably but you will not risk anybody else turning up in the same thing for your special occasion.
Unlike many of the popular designers in London all our clothes are made exactly to your measurements; they are not cut to a standard size and then fitted to you. This ensures a perfect fit no matter what imperfections one may have. We dress all sizes and ages for all occasions.
Having a couture outfit designed and made for you is a really special experience. The boys may go to Saville Row so why shouldn't you have something as beautiful?
It has been said that having once had a couture piece you will never want to buy off the peg again!
Our prices for a dress start at £2,200.
Please do get in touch if you would like to discuss any requirements you might have.
Grapevine is a trusted network of private members, linking kindred spirits from town or country. Members promote, sell or buy goods and services within the network.
Grapevine also believes in supporting young people to get a strong start through internships and work placements. We also help a number of charities including Heads Together and The Injured Jockeys Fund.