Jockeys and mental health
Jessica Drake is a psychotherapist who was brought up in the racing world. She talks honestly and openly about her thoughts surrounding the issues of jockeys and their mental health, some of whom sadly end up taking their own lives.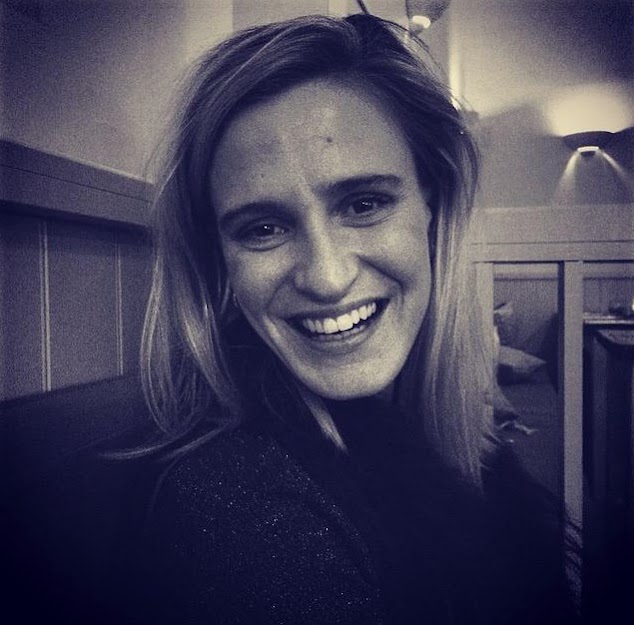 I was asked to write an article on jockey's mental health, which has come at a poignant moment in my life.
I am a psychotherapist who was brought up in the racing world, and I have twin girls who turned one on July 13th. As I start to see clients again, I am reflecting on what it means to work in the mental health field at this moment in time, and my own journey with mental health. How can we help those so gravely affected, none more so than in the racing world?
A fundamental challenge facing jockeys (as well as anyone else struggling with mental health issues) is that there are brilliant organisations out there. Take for example JETS (Jockeys Education and Training Scheme), a dedicated organisation for jockeys who work in conjunction with the PJA (Professional Jockeys Association). JETS provide specific services to jockeys such as counselling and help with substance abuse. More details can be found here - http://www.jets-uk.org/jockeys/jockey-matters/
The crux, however, is that jockeys suffering with depression, anxiety, substance abuse and other issues, can perhaps find it incredibly hard to admit there is a problem and ask for help. I know I did.
I do not profess to have all the answers, but I have been down the road with my own mental health journey – I spent my twenties in the grip of addiction and misery (they tend to come as a pair) and got clean and sober three months after my thirtieth birthday – nearly nine years ago.
As well as becoming a wife and mother, recovery gave me the gift of retraining as a therapist and yoga teacher (poacher turned gamekeeper, but still poaching and asking for help on a daily basis, and making lots of mistakes). The least likely person to ever sit on the shrinks' couch would be me – yet – I sit there because I do know what it means to suffer, and I believe in the power of confiding with someone else in a non-judgemental, confidential setting.
I know that talking can combat the demon of loneliness, can help reduce the feeling of being overwhelmed by misery and problems – but I also know that getting people to go to therapy and reach out in general is the challenge of most mental health professionals and organisations / charities.
I also know a bit about the racing game and how some in it are hard-nosed, stiff upper-lipped and not ones to talk about 'feelings.' I was brought up among point to pointers, and spent many a Saturday in my childhood at freezing cold point to point courses with my parents, standing there while they talked to people who seemed literally obsessed with these four legged creatures, before having great fun running off to the burger van and bouncy castle with my Mum.
I remember the highs and lows of the game, too. We had a horse called Newnham who won the Foxhunters at 50-1 in 1988. It was the stuff of fairytales. I was 7, and remember screaming at the TV in my uncle and aunt's kitchen with my cousin Sam, watching my parents on TV popping champagne corks in the winners' enclosure at Aintree.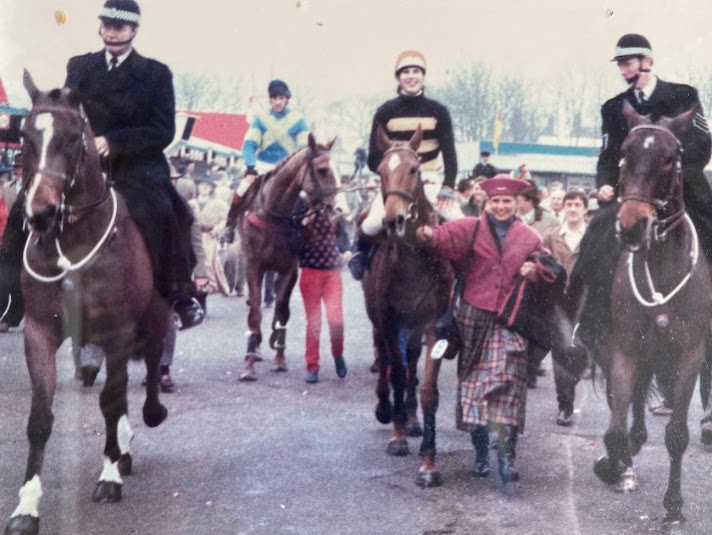 The year after, my parents entered Newnham in The Grand National and the BBC decided to cover our story for a documentary. TV crews came to our house and filmed us, and Newnham was treated like a celebrity, making appearances at the local primary school. The bookies in my home town had a banner outside that said 'if Newnham wins the National this Saturday, I can't pay anyone for a week.' He came home in tenth place, the bookies were safe, and my parents very relieved and pleased that a local point to pointer had completed such a monumental feat.
A big low came when, the year after, my parents made the incredible and impressive effort of training Newnham over timber fences to travel across the Atlantic to the Maryland Hunt Cup. Having hardly ever put a foot wrong before, Newnham fell at the fourth fence. A lot of hard work and travelling with not the result they were hoping for.
Newnham was a treasured horse but sadly died of a heart condition shortly after he retired from racing. We were all devastated.
On a much bigger scale than Newnham, racing has huge highs, and huge lows – even the greatest, AP, who won 4,348 times also lost 17,546 races. Although that is an amazing conversion rate, it is still an awful lot of loss. We can easily forget this. The TV crews don't zone in to the jockey on a losing streak, who is struggling to pay their rent because they haven't got any more rides that month. We see the best bits – Ruby at Cheltenham, Frankie at Epsom, need I say more? It is as if failure is kept hidden, not just in racing, but sport in general.
As part of a series of videos put together by the PJA, Sir Anthony McCoy talks about the dark times he faced in his racing career:
'There are a lot more people [in sport] that have issues with mental health than people will ever get to know because of the lifestyle that sport brings. Sport is not a very level thing. It's not like going to work every day having a 9-5 job and the same things happen every day. When you experience the highs you're obviously going to experience the lows. It's coping with the lows that obviously is the most difficult part.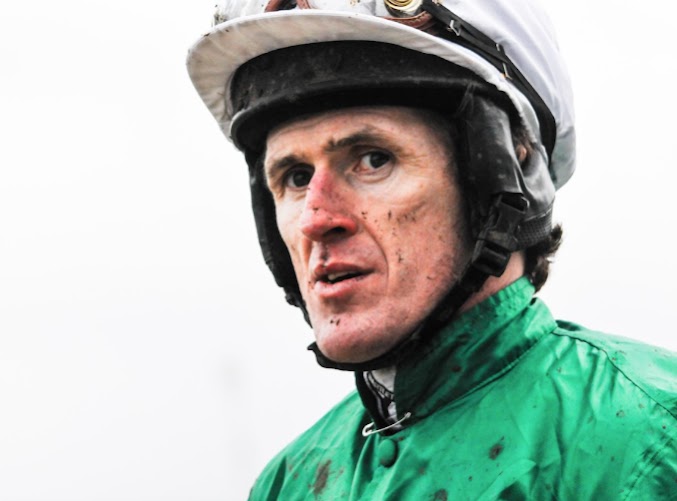 'I sat in a dark room at times. Looking at the wall, thinking … 'if this is the way it goes I'm not going out… don't turn the TV on. Don't go home after racing on a Saturday if you've had a bad day. Go straight to your room and sit in the dark for the night. It's not right. But, that was when I didn't know any different.' The full interview with Sir Anthony and more on this subject can be found here - https://www.thepja.co.uk/service/mental-health-wellbeing/
How can we prevent future tragic deaths like those of James Banks and Liam Treadwell, two young men, friends (in a dark twist of fate, Treadwell was a pallbearer at Banks' funeral), colleagues, and both gone long before their time due to the biggest killer of men under 40 – suicide. Both men were former jockeys who had left the sport early. I am not them, I am not male, and I am not a jockey, but I am confident in saying there must have been a desperate sense of loneliness and misery surrounding them that Sir Anthony so candidly talks about in the PJA interview.
In order to do more to build this sense of community and to combat the potential feeling of isolation former jockeys may feel, The Racecourse Association will launch a Jockey Recognition Badge which will enable ex jockeys to go racing. More details about this can be found here - https://racecourseassociation.co.uk/racecourse-association-launches-jockey-recognition-badge/
To tie in with the issues raised in this article and elsewhere, a new film co-directed by Cold Feet star Robert Bathurst will be released early next year. The film is called 'The Fall,' and was announced on world suicide prevention day. It covers a jockey after a high profile fall, covering the disappointment and how jockeys can suffer in silence from mental health issues.
"All followers of racing have been shocked by the recent sad events involving jockeys, trainers and stable staff; mental health problems in the industry are now more widely discussed and there's a greater awareness of their causes. This film is part of that campaign," said Bathurst.
What else can be done for those currently riding? Therapy does not suit everyone. For a lot of people, sitting on a couch with someone like me would seem like a form of hell. I am not trying to sell therapy, as it is not the only solution. One of the most powerful antidotes to feeling miserable and overwhelmed is a sense of community and reaching out to friends – this is why the Jockey Recognition Badge is such a positive step. I think it is the breakdown of communities (neighbours who do not know each other, people gazing into their phones in cafes, etc) that has caused so much pain in our society – but that is an article for another day.
It is a question of encouraging jockeys to make contact with the services on offer – and that by doing this they are not seen as weak. Is there a way of writing to every jockey on the PJA database to tell them about the services available? Would those who have come through their own mental health journey be willing to reach out to jockeys and encourage them to get help? There is normally great altruism in the person who has been helped who is in turn willing to help someone else.
I think jockeys find it hard to talk about mental health problems because there's this stigma of being really tough and being mentally strong and not having any weaknesses and that's it's a real man's sport but at the end of the day, no matter who you are, it always helps to talk to people… AP McCoy
'It's a very difficult thing to approach a subject with someone who might not understand. If you can have a private confidential conversation with someone about what you're thinking then it can only be a good thing. I think it's a good thing that when people do feel like that they take the opportunity and use the helpline and speak to the people – get advice from them…. It can only help.'
AP McCoy
I've used various techniques with varying degrees of efficacy to keep my mental health issues at bay. These have worked for me, but it may not work for the next person.
The point is – the most important thing I have ever done and will ever do, is admit I have a problem, and ask for help. It took me many years to realize this, and I suffered an awful lot as a consequence. The demon wants to tell us that we are the only person feeling like this, which is absolutely not the case. If we can break through this and reach out, half the battle has been won.
My issue happened to be alcohol, but issues with depression, low self-worth, anxiety (all of which I can relate to) can be addressed by telling someone about it, and being pointed in the right direction, and seeing what works for you – there are a myriad of different ways up the mountain, after all.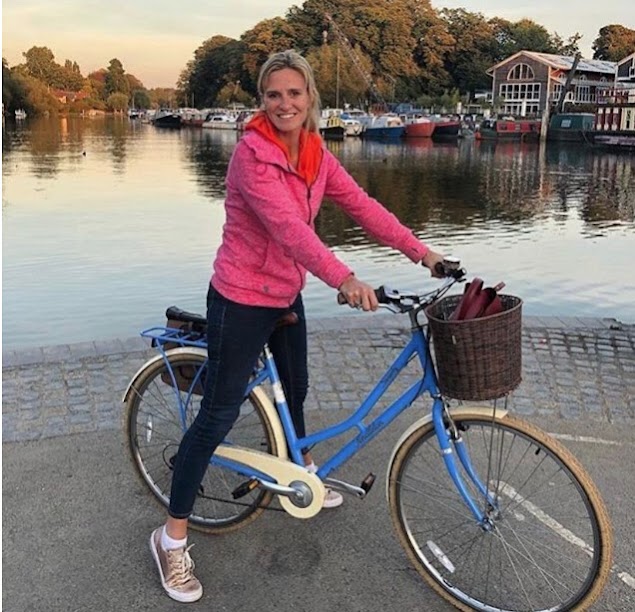 Jessica Drake, MsC, CTA, UKCP is a fully licensed psychotherapist, currently seeing clients online and over the telephone anywhere in the UK.
She can be reached at 07952764410 / jessica@jessicadrake.biz - more details about her work can be found here - https://www.counselling-directory.org.uk/counsellors/jessica-drake
Grapevine is a trusted network of private members, linking kindred spirits from town or country. Members promote, sell or buy goods and services within the network.
Grapevine also believes in supporting young people to get a strong start through internships and work placements. We also help a number of charities including Heads Together and The Injured Jockeys Fund.