Interview with Stay One Degree founder Thomas Bennett
We interviewed the co-founder of our new partner Stay One Degree. He tells us a bit about himself and the fantastic company he's built.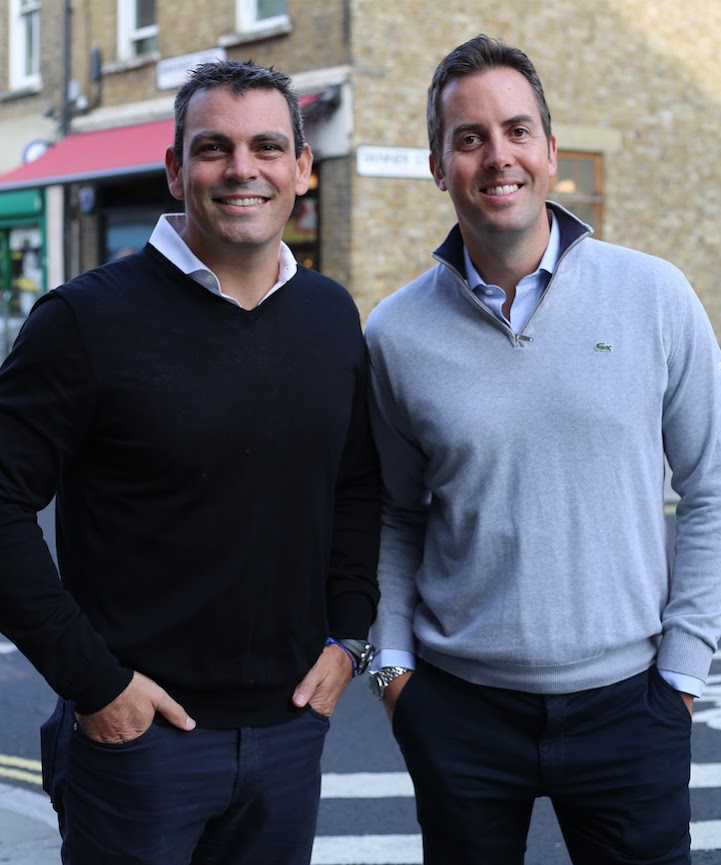 How did you get your idea or concept for your business?
Whilst living overseas, we purchased a home in Spain. We renovated the house to a very high standard and then it sat empty for much of the year as we travelled extensively. We rented the house once on a mass market platform and unfortunately the guests behaved very poorly and the house was badly damaged. We never rented it again after this!
When we told the story, we realised we had many friends and colleagues in the same situation with beautiful homes sitting empty. Either people did not feel comfortable renting to strangers, had previously had a bad experience renting or did not want to pay exorbitant fees to luxury agents to still have strangers in their house. Everyone we spoke to was keen to find an alternative trusted solution hence we decided to start a members club to solve this fundamental trust issue.
Can you sum up your business in a couple of sentences?
A trusted members club connecting like-minded luxury travellers with beautiful homes and their discerning owners. Members have access to preferential rates, exclusive rewards and local recommendations only available to members.
What's your main aim for Stay 1 degree and have you achieved it yet?
Our aim is for members to be able to travel anywhere in the world and be able to rent a beautiful home directly from a fellow trusted member. We have quickly grown in the last 18 months to have over 2,000 homes in 55 countries but we are just getting started. Currently we are adding dozens of new homes every week to meet the demands of our fast growing member base.
Have you ever had to say 'no' to anyone who wants to put their house with Stay One Degree and why?!
We handpick every home that wishes to list on our site to ensure they are of the right quality for our members. We also undertake extensive vetting and due diligence on all the homes. We select our homes based on quality, desirability and location rather than simply price. Ultimately, we want to showcase to our members a range of beautiful homes all over the world that we would all want to stay in. Unfortunately, we have had to say "no" to some homes that do not meet our criteria.
Where is your favourite place in the world to go?
I have to say Sotogrande where we have our own home. We have been visiting for over 20 years and it is a wonderful place for families with incredible weather and an array of activities to keep everyone entertained. Within a couple of hours you also have the magical cities of Seville, Cordoba and Granada. We like to visit every year and they never fail to amaze.
What is your perfect day when not working?
I am an avid golfer and member at Valderrama which is one of the best golf courses in Europe and next door to my house. A game of golf with my son and then a long family lunch on the terrace is hard to beat.
What's your worst most embarrassing moment you've had with your business?
I recently attended a press event and one of the waiters managed to knock a glass of red wine all over me, spattering my shirt, jumper and trousers with red wine. I had to subsequently speak at the event dressed like this and then had a packed schedule of meetings in the afternoon so had no alternative to attend the meetings in the same clothes. I looked like something out of a horror movie!
If someone asked to be your apprentice and learn all that you know, what would you teach them?
I don't think you can underestimate the importance of hard work and simply never giving up. Prior to founding Stay One Degree, I worked in Investment Banking and during the first few years I barely had a day off. At the time it felt hellish, but looking back what I learnt during that time built the foundations for the next 15 years. It would have been very easy to give up but if I had I am sure I would not be where I am today.
Grapevine is a trusted network of private members, linking kindred spirits from town or country. Members promote, sell or buy goods and services within the network.
Grapevine also believes in supporting young people to get a strong start through internships and work placements. We also help a number of charities including Heads Together and The Injured Jockeys Fund.