How to take part in The Queen's Green Canopy and help us create a Grapevine virtual wood
I would really love to get as many members as possible to plant a tree or trees this Autumn to mark this Platinum Jubilee year. Please do take part in this great initiative that will be doing our environment a huge favour as well as marking this special year.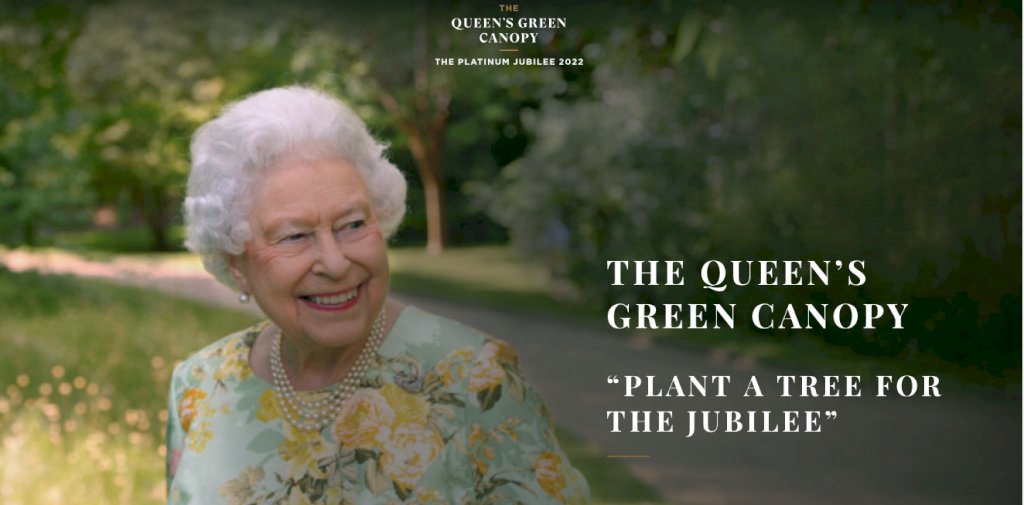 The summer months are a good time to plan your project, ready for planting during the autumn. We have our partner Nicholsons Lockhart Garratt who we recommend you buy your tree/trees from and Grapevine members will be able to get a free consultation prior to any tree purchase to identify what would be the best option for your garden. As part of this you will receive expert advice on caring for the tree and ensuring it is healthy.
Please do contact, plantsales@nicholsonsgb.com
If you decide to pay Nicholsons a visit at North Aston in Oxon, https://www.nicholsonsgb.com members will receive a 10% discount at their wonderful Yurt Restaurant on visits between Tuesday and Thursday.
Simply show your Grapevine profile at the point of purchase.
ONCE YOU HAVE CHOSEN, PIN YOUR JUBILEE TREE
From October, you can add your Jubilee tree to The Queen's Green Canopy map. Her Majesty and The Prince of Wales planted the first Jubilee tree in the grounds of Windsor Castle in March, to mark the launch of the QGC. Please do go to The Queen's Green Canopy website for more detailed information here, https://queensgreencanopy.org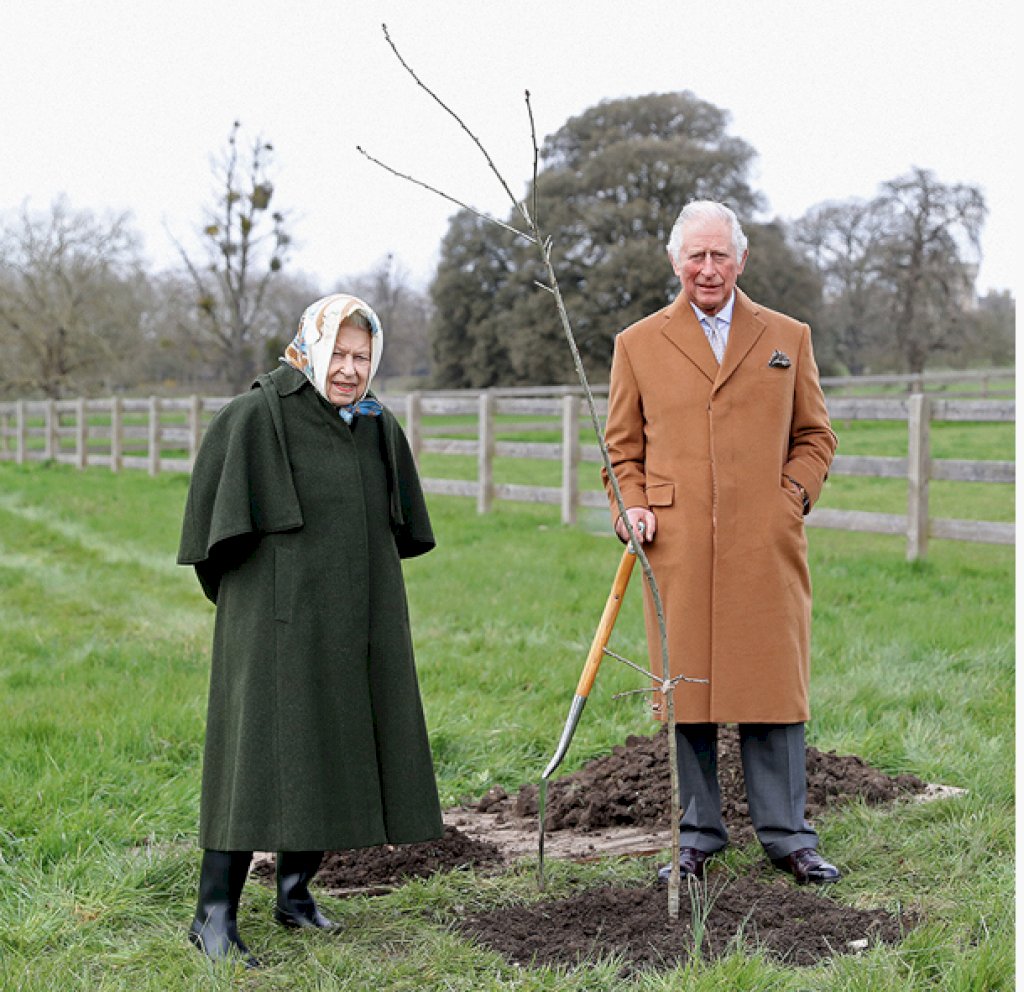 Members who are planting single saplings in their private gardens or somewhere on their land can go for the virtual plaque option, which is available through the interactive QGC map. From the 1st of October, members will be able to pin their Jubilee trees to this map.
To record your planting, first take a photo of yourself with your tree, then submit details by clicking the "add your tree" button on the map. https://queensgreencanopy.org/map-education-hub/qgc-map-information/ See below.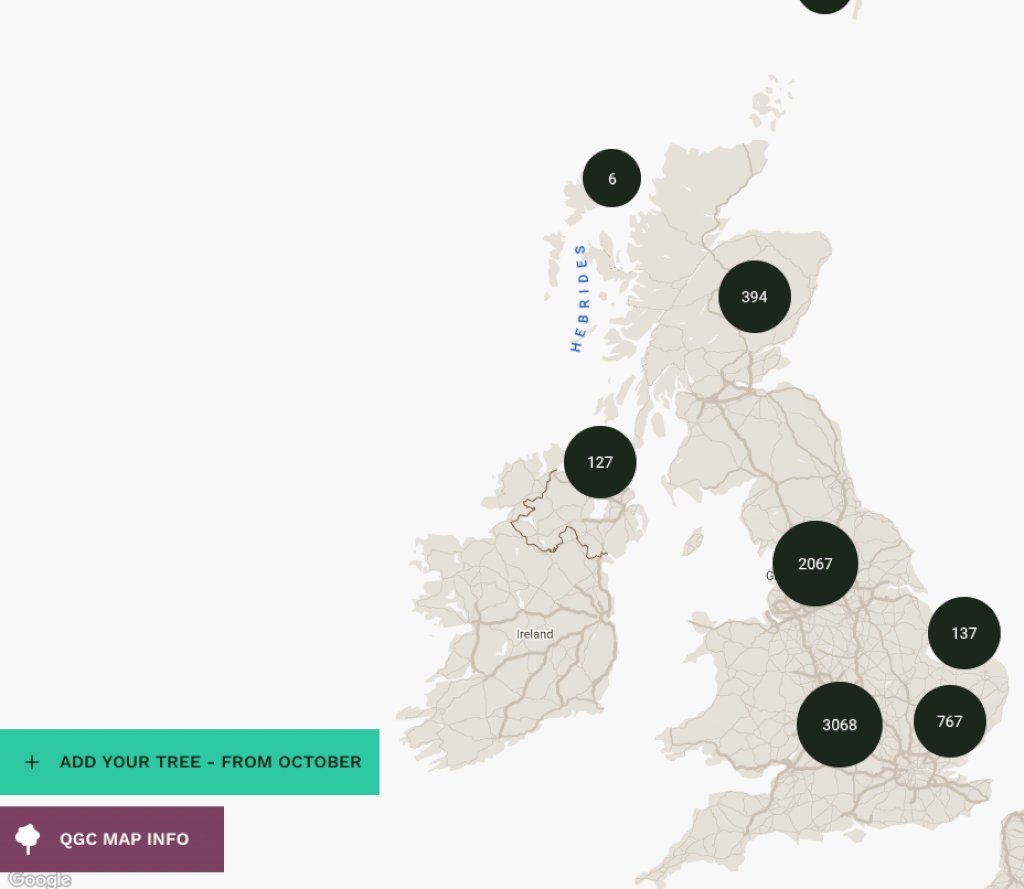 Here's the important part!
When you submit your the details please remember to use part of the identity as GV(Grapevine) so we can create our virtual wood. We thought this would be fun to see where all our members who have got involved, are and enable us to create the Grapevine virtual wood and do our bit for the environment and provide benefits for generations to come.
We would love you to send us an image of you planting or having planted your tree/trees so we can share this on Grapevine's Instagram or you can simply post on your own Instagram account and tag in @thegrapevineworks
If you have any question and would like to get in touch, please do get in touch members@thegrapevineworks.com
Get planning so we can all get planting from October. Good luck everyone!
Grapevine is a trusted network of private members, linking kindred spirits from town or country. Members promote, sell or buy goods and services within the network.
Grapevine also believes in supporting young people to get a strong start through internships and work placements. We also help a number of charities including Heads Together and The Injured Jockeys Fund.