Grapevine member profile - Tom Lawton - a real-life Inventor!
This month we speak to Tom Lawton who actually earns a living creating and designing a range of innovative, wonderful and life-saving devices.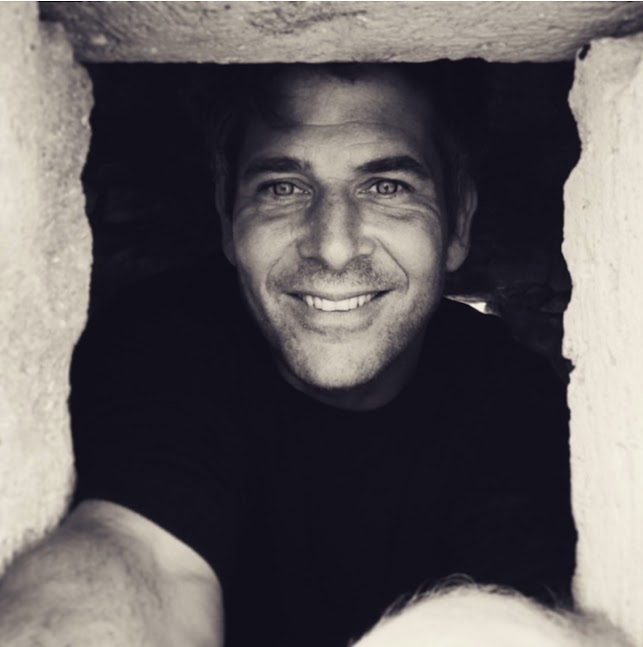 INTRODUCTION TO TOM: Malmesbury based, Grapevine member, Tom Lawton is an inventor, TV star and all round multi-talented local star! He has been on the television show 'Lost' which involved him being blindfolded and dumped on an island in the middle of the White Sea in Northern Russia for a reality show and, in addition to this, he was judge and expert inventor for Children's BBC series 'My Genius Idea'.
He also designs and makes practical and beautiful devices of all types and for a variety of uses. These include his 'Million Mile Light' which is a body-energy powered, small light which can be attached to school children, runners, dog walkers who need to walk after dark so that it keeps them safe and without the danger of the battery running out - a life-saving device using kinetic energy - clever... This is just one of the many projects he has undertaken and I wanted to find out what makes him tick, where his ideas stem from and what the upsides and pitfalls are of having a job as a real-life inventor.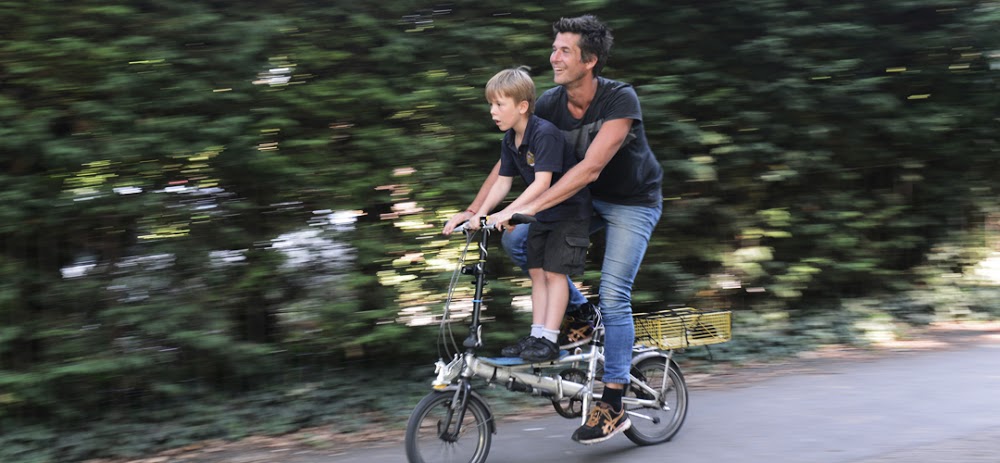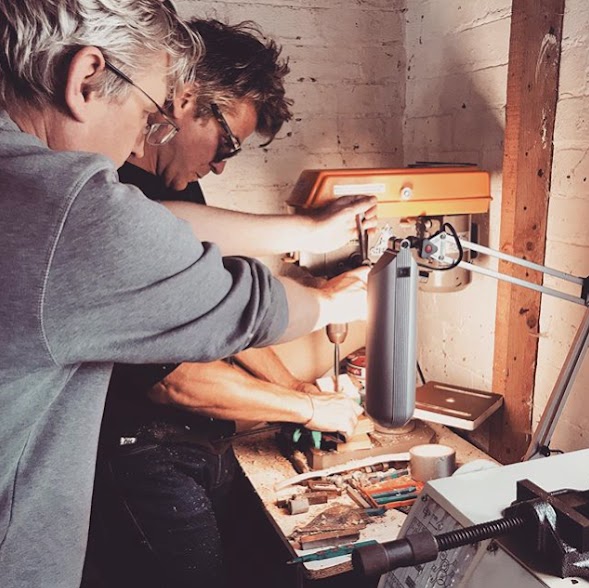 ● What lead you to becoming an inventor - what were you doing before or have you been lucky enough to know what you were going to do as a career from an early age?
As a kid I loved drawing and even more so making things out of wood or card or whatever - I loved having a project on the go. Den making. Sword making. Book binding. I once made a sleigh in the spring. I like to be helpful too and knew when I was young that I wasn't bound by conventional thinking - I was a bit different, which you can get stick for, but I was curious and saw the world in my own creative way.
I've always enjoyed the pursuit of a good idea - I love talking to people - and love authentic invention stories and how our collective imaginations have shaped the world we live in - but I had to do lots of other things to work out what I dislike in order to focus on what I love. I figure life is too short to do something that you don't enjoy. It's funny though because the flow of imagination I have is the most natural thing for me... I don't try to think up ideas and I never set out to be an inventor... I just wanted to be myself... but I do like daydreaming and ideas come to me. Not all of them are good. There's a lot of distillation that goes on but I have so many interests and different areas of expertise that I can often join up unexpected fields. Mostly though, I love a simple idea, the kind that's been under everyone's nose without them seeing it and I am perpetually in pursuit of those. In that way, life is like a riddle and my perceptions of the world help me unravel it - the joy is in surprising yourself... and others.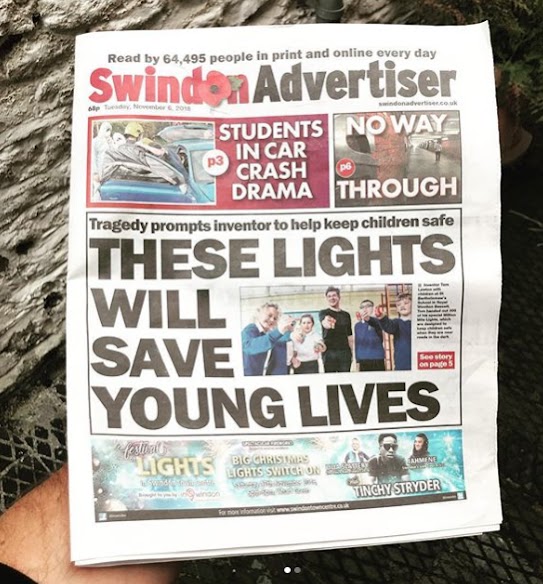 ● What inspires the initial concept of your inventions - is it a variety of ideas or issues you stumble across or is it more methodical than that?
Every idea is different. Each product or invention has a different story behind it and requires a different process of gestation and then development to bring it in to reality. There's a huge amount of work involved.
I made a skate board bike because I didn't want to take my kids to school in the car (2011). I pioneered mobile 360 video because I was frustrated by the blinkered frame of my camera (2001-2015). I put a helping hand/claw on my crutches because I had spent six months on them and kept dropping things (2002). I made and sold a recordable alarm clock because I was fed up with the beep-beep on a conventional alarm (1997). I created gravity suspended shampoo bottles made from corn starch because I was fed up with too much disposable plastic (2003). I created an imaginarium of innovations in a converted boat because Channel 4 asked me to (2013). I made honking handlebars because I wanted to personalise my son's scooter (2012). I made a BBQ powered rotisserie for cooking sausages because I thought about it while burning sausages - it's called a sausage jockey by the way (2015). I made wind-powered light because I wanted to inspire people about the beauty of renewable energy (2009). I made a outdoor stash box to secure your camping gear because my sister got robbed at Glastonbury (2010).... and so on!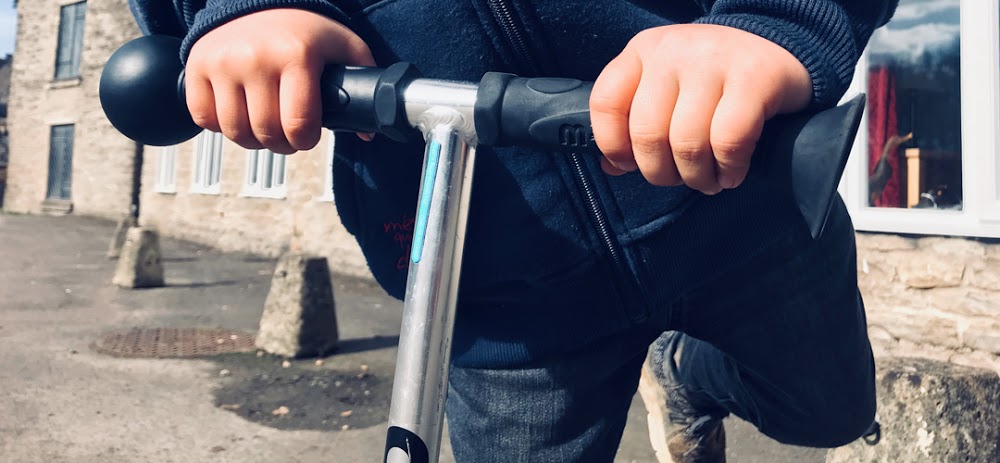 ● What inspired the Million Mile Light?
The convergence of three themes inspired this invention:
1. A friend of mine's sister was hit by a car and killed when we were kids. It was a tragedy for the village and I became profoundly aware of how vulnerable we were as low priority road users.
2. I am a lifelong runner and often find myself hailing an expletive as a fast moving vehicle brushes past the back of my head while I am pacing a poorly lit and badly maintained pavement somewhere in north Wiltshire.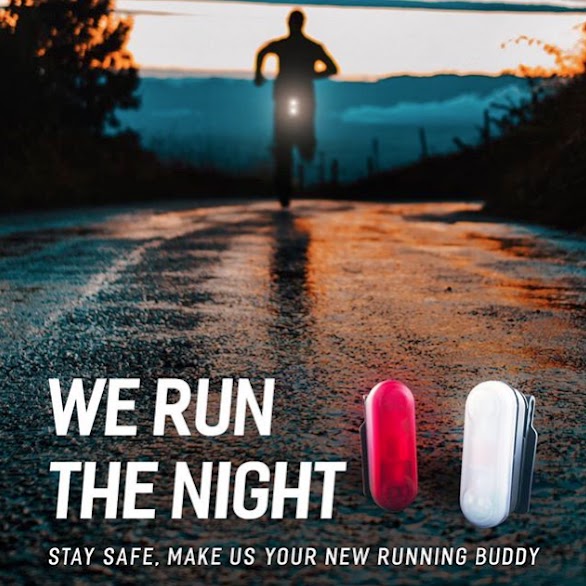 3. I have a love for renewable energy - doing cool things with very little power and a disdain towards planned obsolescence - I wanted to make a product that lasted a lifetime. So I engineered Million Mile Light to harness kinetic energy with a micro generator and designed out anything that could potentially go wrong. The brand is www.batteryfree.com and after four years the patent has just been granted so that's exciting.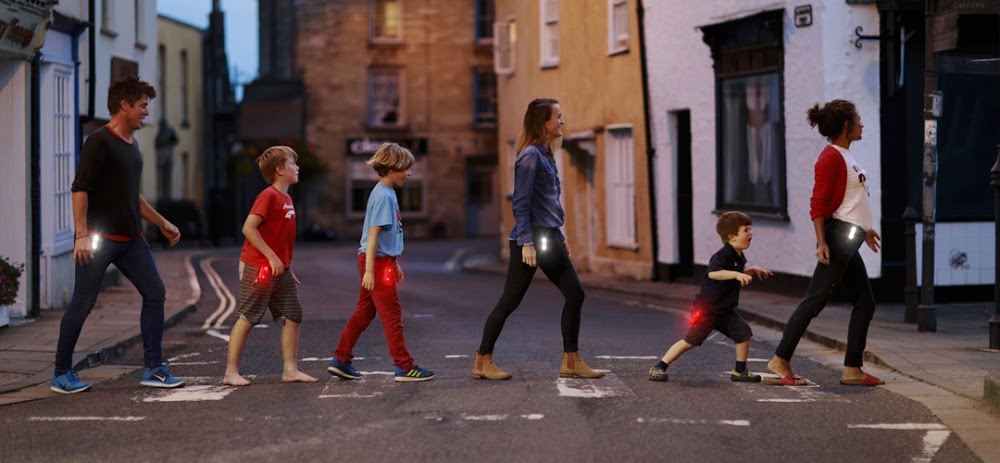 ● Tell us about the creative process behind your latest Uplift design? - Nature, geometry, natural energy and meditation seem to feature across your designs where possible - they must be important to you?
Nature is the master designer so I do look to her for inspiration and I also contemplate our relationship with the natural world... a lot. It's a challenging thing to find a balance with what we see as progress (with an industrialist hat on) when everything thing we do has an impact on planetary resources (which I feel, as an environmentalist). I spent most of my childhood half way up a walnut tree in Somerset so I fell in love with the natural world before I fell in love with my own ideas but there's a fine line to be trodden. I guess I am more interested in spiritual progress than material progress. I mean that in respect to humanity as much as I do myself.
One of the things we need to do as a whole is to slow down a bit and smell the roses - our busy lives, our addiction to growth - you need time for reflection and meditation can give you that. Rest is so undervalued in the modern world but it's the key to sustained success. Just ask any professional athlete.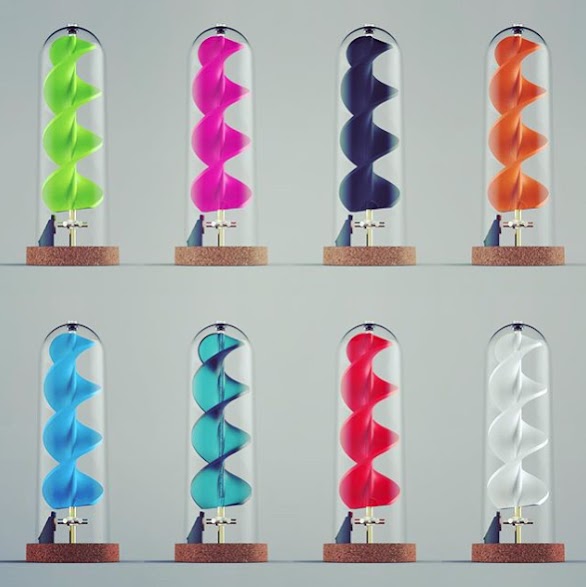 With Uplift I wanted to find a way of slowing the whirling of my mind without the need to use a smart device like a phone or a blunt device like a bottle of wine. I like kinetic sculptures. I like watching patterns in nature. In the summer I climb under a bridge in town and sit in the river. The sunlight reflects off the water and the ripples make patterns on the underside of the bridge which are amazing. I like spirals too, they are the most commonly occurring shape in nature. I particularly like them when they are in motion.
So Uplift began as a solar powered art experiment and after a successful Kickstarter campaign I ended up hand making 450 sculptures in my studio last year which were sent out around the world (I assembled them from 22,000 individually cut piece of walnut, using no glue). The CEO of the world's biggest mindfulness App called Calm bought ten of them for their offices in San Francisco, mentalist Derren Brown and TV personality Suzi Perry now have them and so do hundreds of other happy customers.
For the latest model I am making the spiral from a type of nylon that we process from waste fishing nets that are dumped off the coast of Cornwall by Japanese trawlers. The spiral is a beautiful azure blue colour and I am so excited by the project as it so well demonstrates principals of the circular economy. Waste transformed into beauty. I launch Uplift v 2.0 in late September and the first two have already gone to their new homes with Matt Haig (best selling mental health author) and Jamie Oliver (who saw the design on my instagram).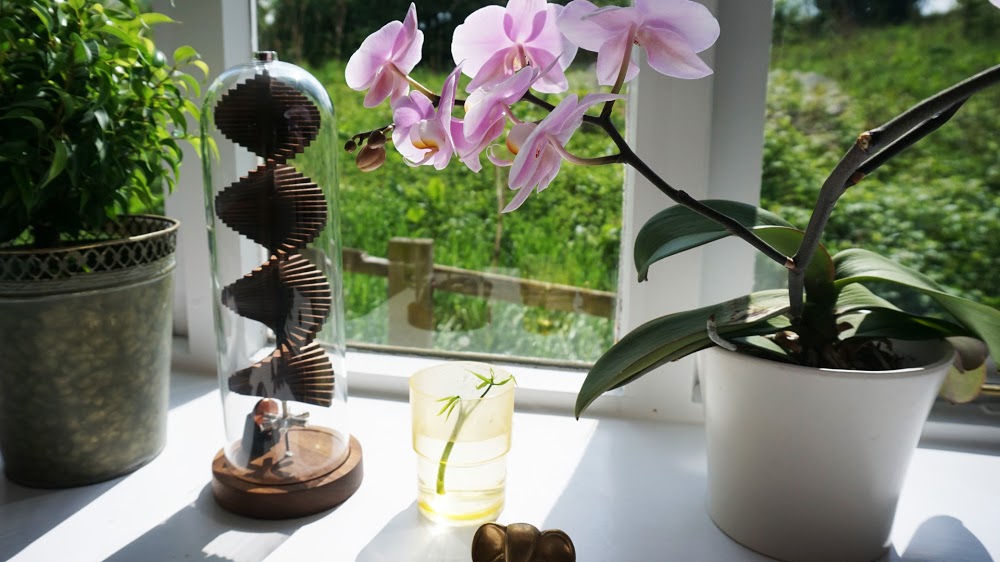 ● How can people go about buying one of your Uplift sculptures?
I take pre-orders via Kickstarter so the best thing to do is to sign up on my website ('Visit Website' button below).
● Are there any downsides to your job - it seems too good to be true!
It's not really a 'job' which bring insecurity (just like anyone creative and freelance) but I do have to work it like it is and be highly self-driven and hyper organised, which if you met me you wouldn't believe but I am. It's more than a job (when I think of the hours) and less paid than a normal job (when I think of the hours) but when you do what you love then it's not really a job at all and of course, one day Rodney, we'll be millionaires.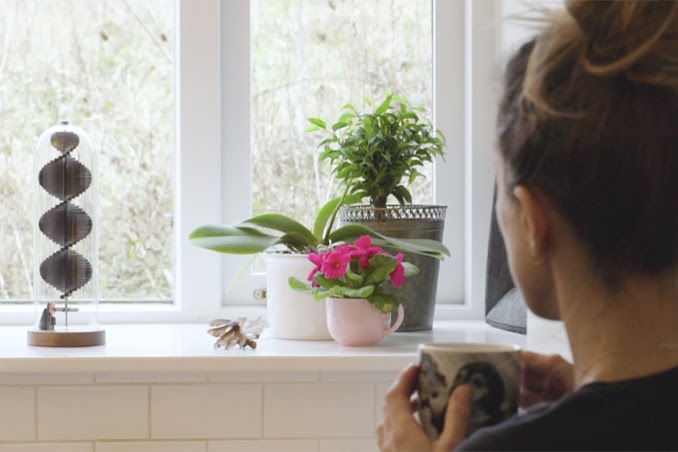 I would be misleading you if I said it was all plain sailing though and the truth is that pursuing this path has at times taken its toll on my mental health. So I have built great resilience, but that's been tough. I am about the opposite of an overnight success as you could imagine as I had a very ordinary start so every run on the ladder I have hand whittled then climbed and every contact I have made and every skill I have learned from scratch. But I have made some incredible friends along the way.
It can be lonely, even though I enjoy my solitude. There are huge stressful risks and no safety net. There's no one else to take the strain and there are many lows e.g. when you get ripped off by copycats, fail with prototypes, lose your savings etc.
I also get challenged a lot by folk who are perhaps more conventional in the way they approach life. 'Have you made any money yet' is a familiar question from wealthier men and women of a certain age who perhaps never got the chance to follow their own dreams. I don't know but in our risk averse, short-termist, throwaway culture I have struggled for many years to find the support I needed to grow until, I realised (with the emotional support of friends & family) that at least I have myself and that's the best support you can ask for. It's seems that so many folk hold themselves back by standing in their own shadows. At least I can see my light and all I have ever tried to do is to inspire others.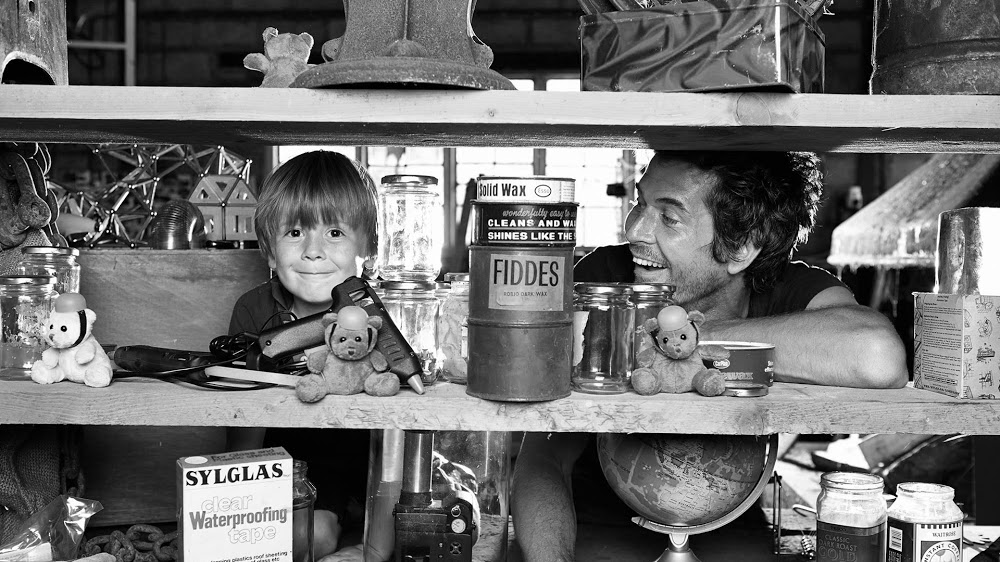 Grapevine is a trusted network of private members, linking kindred spirits from town or country. Members promote, sell or buy goods and services within the network.
Grapevine also believes in supporting young people to get a strong start through internships and work placements. We also help a number of charities including Heads Together and The Injured Jockeys Fund.