Exclusive private viewing of Rogue Heroes, from the writer of Peaky Blinders
Please join us on 9th November in Cirencester for a private viewing of episodes 2 & 3 of this new TV series - Rogue Heroes; a true story of how the SAS started during the 2nd World War.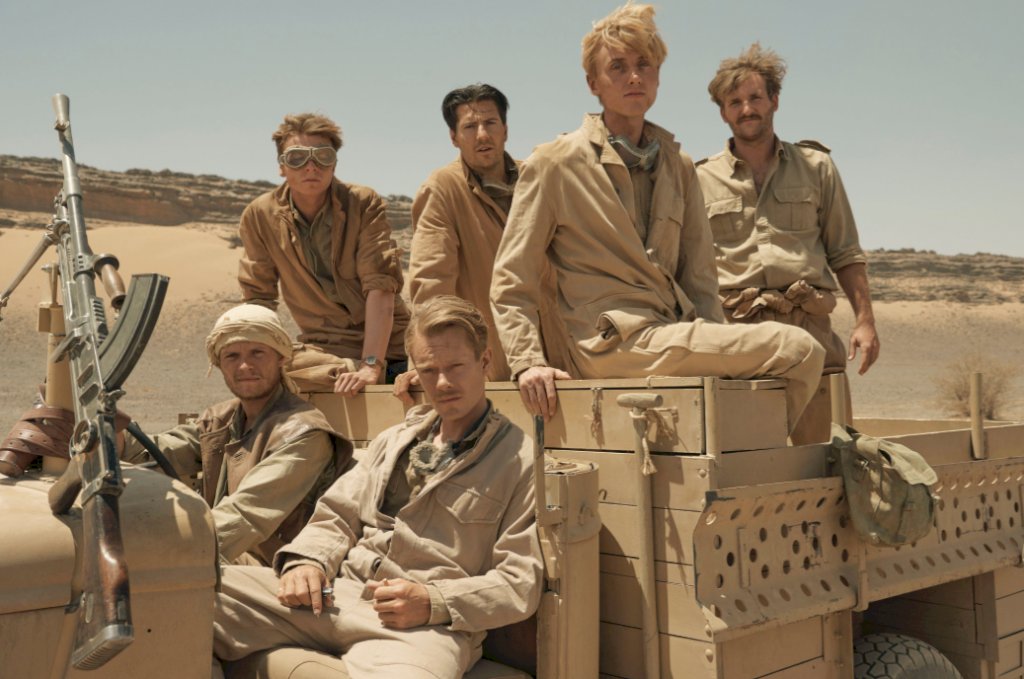 This is a real a real one off. A viewing from 6.30pm on 9 November at The Corinium Museum in Cirencester of episodes two and three of 'Rogue Heroes' which is an exciting new TV series. The creator of Rogue Heroes, Steve Knight, will be introducing the evening and will conduct a questions and answers with the audience afterwards.
Steve recently oversaw the opening ceremony of the Commonwealth Games and is perhaps best known as the writer and creator of 'Peaky Blinders'.
Rogue Heroes is the true story of how the SAS started during the 2nd World War. This features one of the original members, Paddy Mayne, who was a legend within the regiment. The creator of the film has had complete approval from the SAS and this is a one-off showing with an introduction from the writer.


Timetable for 9th November as follows:
6.30 Drinks in the Hare Room
6.45 Move into the cinema for Steve to introduce the concept of Rogue Heroes and why it is so fascinating. Show episode 2
7.45 ½ time drinks in Hare Room
8.00 Cinema for 3rd episode followed by Q & A with Steve.
There are a limited number of tickets for this special evening and you will need to be a member of Grapevine if you would like to attend. You can apply to become a member here, https://www.thegrapevineworks.com/application
Tickets at £35 to include a Fizz Reception and are available by emailing pea@thegrapevineworks.com. Whereupon receipt of email, stating the number of tickets you require, you will be sent an invoice for immediate payment. Tickets are not guaranteed until payment of invoice.
The proceeds of this special evening will be donated to The Nelson Trust. The Nelson Trust brings belief, hope and long-term recovery to people whose lives have been torn apart by addiction and the multiple and complex needs that come with it. They provide residential addiction treatment to men and women. They also support women in the community who are in contact with the criminal justice system.
Please do visit their website to find out about the amazing work they do https://nelsontrust.com
Grapevine is a trusted network of private members, linking kindred spirits from town or country. Members promote, sell or buy goods and services within the network.
Grapevine also believes in supporting young people to get a strong start through internships and work placements. We also help a number of charities including Heads Together and The Injured Jockeys Fund.