Badminton/Grapevine report - rain did not stop our play!
A little round -up and a few pics from our drinks reception at Badminton Horse Trials - May 2023
Whilst the rain may have caused a few problems this year for both competitors and spectators alike this year, I'm delighted to report that it didn't in any way, impose on our drinks party in the pavilion by the lake on Friday. We had a great gathering of GV members who came to join us in the sunshine for a glass or two and a chinwag - we were very lucky indeed with the weather given the rest of the weekend!
Our Ambassador, Alice Fox-Pitt VERY kindly allowed us to share the pavilion, and William FP also talked us through his thoughts on the XC course - where they anticipated issues and how it should be ridden; a real insight into what was to lie ahead on XC day. Needless to say, the ground, as they predicted, played a huge part but despite the lack of completions, both William and my rider, Dan Jocelyn managed to get round, a huge feat under the circumstances.
Given its success this year, we hope to make Badminton an annual Grapevine fixture, so we will endeavour to see if we can make it happen and will keep you posted in the future. In the meantime, huge respect to all the riders who competed under very testing conditions; Badminton Horse Trials is a 5* event for a very good reason so it asks enough questions as it is; without torrential rain and sticky ground too - hopefully next year, the sun will shine once more for them!
A few pics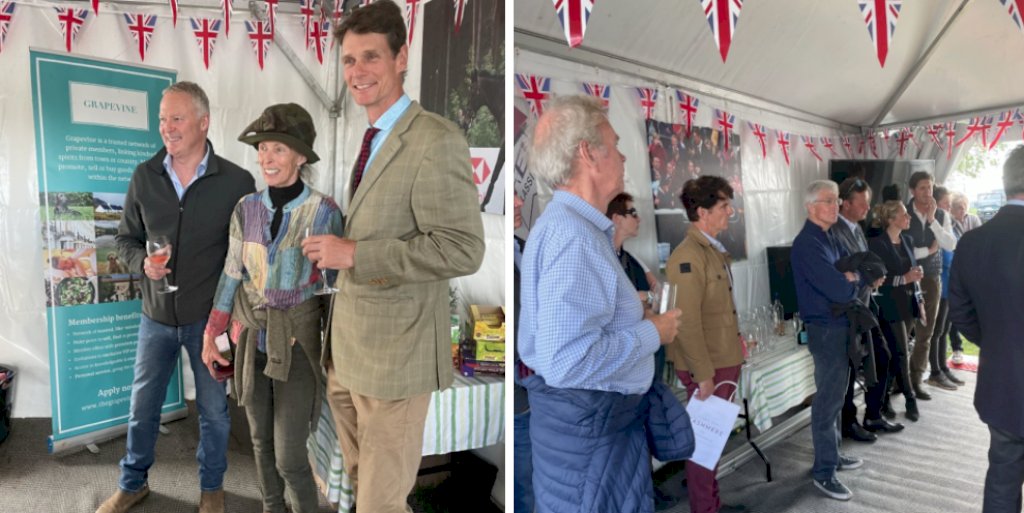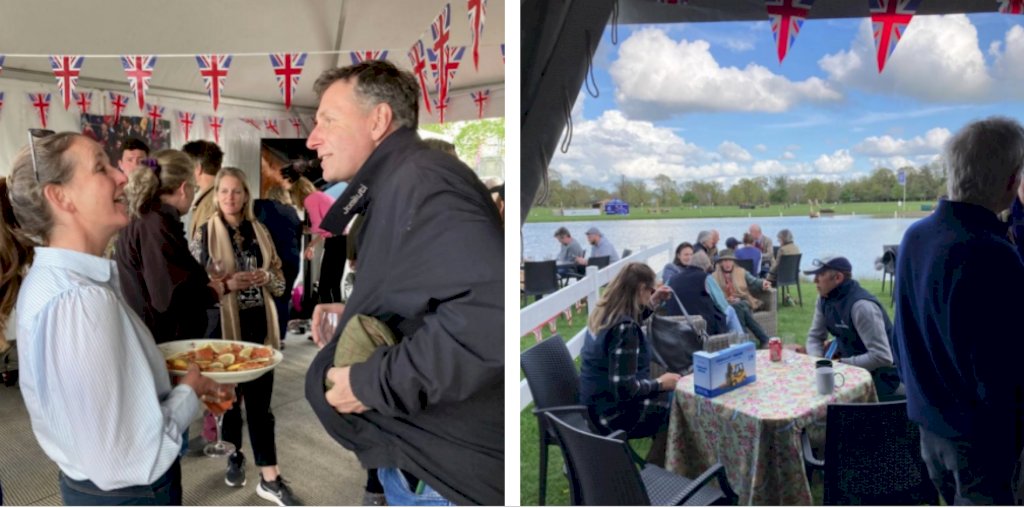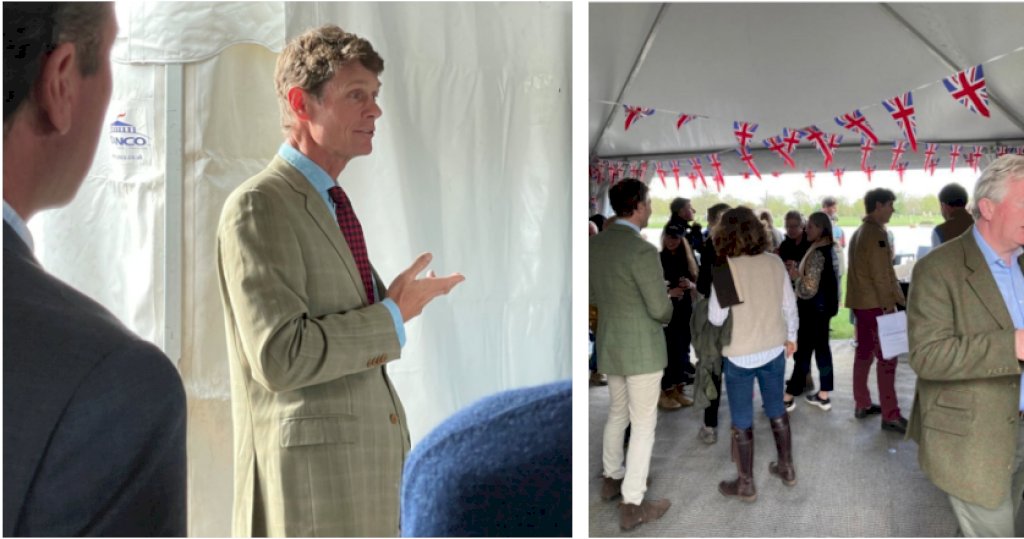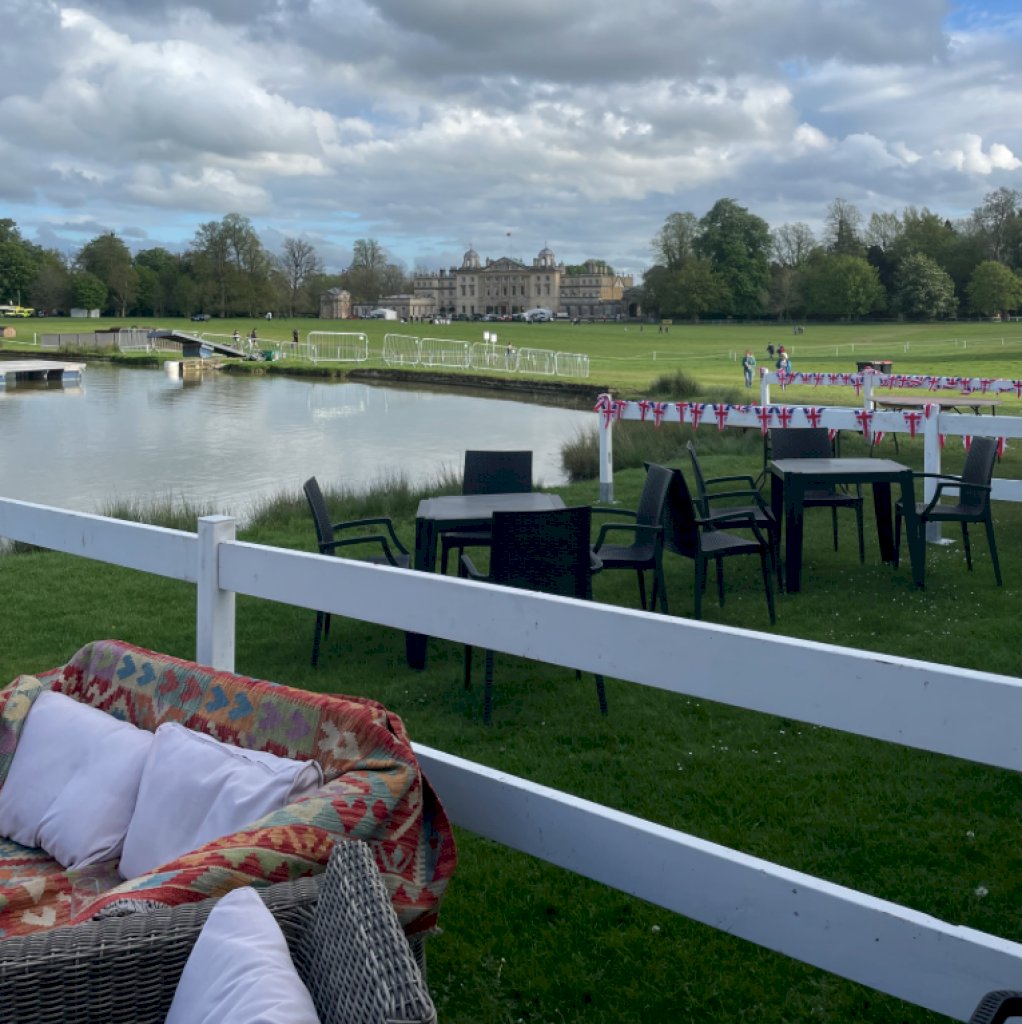 Grapevine is a trusted network of private members, linking kindred spirits from town or country. Members promote, sell or buy goods and services within the network.
Grapevine also believes in supporting young people to get a strong start through internships and work placements. We also help a number of charities including Heads Together and The Injured Jockeys Fund.