An interview with William Sitwell
William gives us an interesting and honest background into the writing of his new book, 'The Restaurant' and an insight into his world of being a restaurant critic.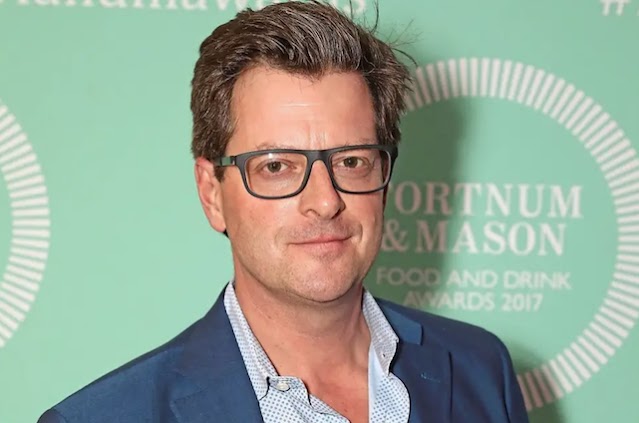 Can you give us a short overview about the book?
Well, it does what it says on the tin! It's called The Restaurant and it's a history of eating out. I wouldn't call it the history of eating out, as it can only encompass a certain level of information; if I wanted to write a book about every restaurant in the world past and present would be never-ending! So, it's my slightly biased view of the greatest stories and the key influences which have shaped restaurants today.
It is a story which begins in 79AD in Pompeii and it ends with a look into the future.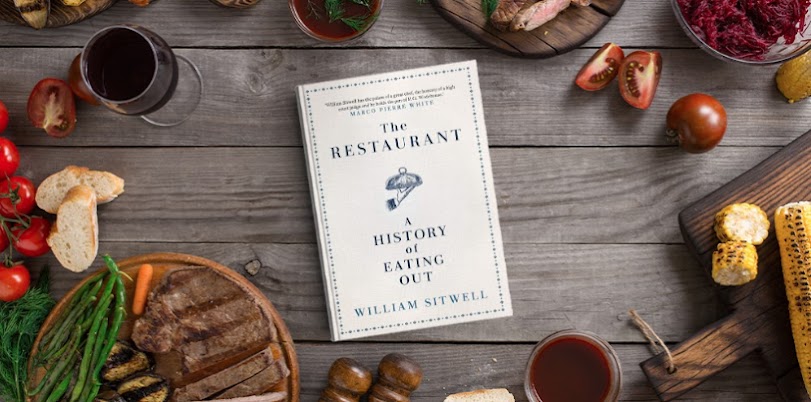 Has writing this book taken you to some wonderful places?
I would love to say that I have travelled the world, but needs must, so I travelled on my magic foodie carpet around the globe and with my imagination into the past. I've also used modern-day resources as a lot of this book was written from home. Then there's my own decades of experience of eating in restaurants as reference as well. And in my work as a food writer and journalist over some 25 years, I've travelled extensively, so I've drawn on those experiences as well.
And it's a glorious time to be a writer; there are so many resources online and books which you can download if you want to research the history of anything - but you do still have to dig and dig and dig.
What would you say was your favourite part of gathering the data for this book?
There was a man called Ibn Battuta who travelled around the Ottoman Empire; he went off on a gap year and came back 37 years later! Okay, you could say that technically he wasn't eating in restaurants for 37 years, but he certainly ate out for 37 years and he wrote about it in great detail and many of his stories are unbelievable and often hilarious.
I was also completely dazzled by the very vigorous, colourful and modern dining scene that was evident in Pompeii before it was destroyed by Mount Vesuvius. The development and advanced state of the hospitality business in Pompeii was extraordinary; it makes Medieval and later 16th/17th century London seem fairly backward; the Romans were very far ahead of their time.

What era do you think you would have most enjoyed living through?
Well, now! Now is the greatest time to be alive if you are a foodie - Coronavirus aside. If you live in Britain especially, and you have access to London, in 'normal times' we have the greatest abundance of restaurants; we are a country that embraces immigrant cuisine more than any other country in the world, we welcome it onto our high streets and into our homes. I think that today is the most exciting time in history to be alive.
Did you have any embarrassing incidents or moments whilst putting this book together?
Well, apart from missing the deadline! No, there's been nothing embarrassing; it's just bloody hard work! I was often writing around 2,500 words a day; unfortunately, you cannot delegate as the research needs to be done by the author, so of course you have to do all the work yourself! But when you get the finished article, it's a wonderful feeling and it's very rewarding.
Was your love of food triggered from an early age?
No definitely not; I wasn't interested in food at all as a child, I was a scrawny little chicken and my father used to call me Boney Man because I was just bones and skin!
I guess I was a journalist who ended up on a food magazine and then I realised that food as a subject was absolutely riveting. Gradually, my eyes and my palate was broadened and I realised, as a journalist and as a writer, food encompasses every key subject I could wish to dream of - from politics to economics, culture to health - food crosses every boundary and as a journalist I believe there is no greater subject.
Which country's cuisine do you most love?
Well, I think it depends on what time of day it is. I would like breakfast in Britain, then have lunch in Italy - probably in Lipari near Sicily - an island with wonderful fish and exceptional cooking. Then I'll have a glass of white Burgundy on the shores of Leros in Greece before heading to Gujarat in India for vegetarian thali for dinner.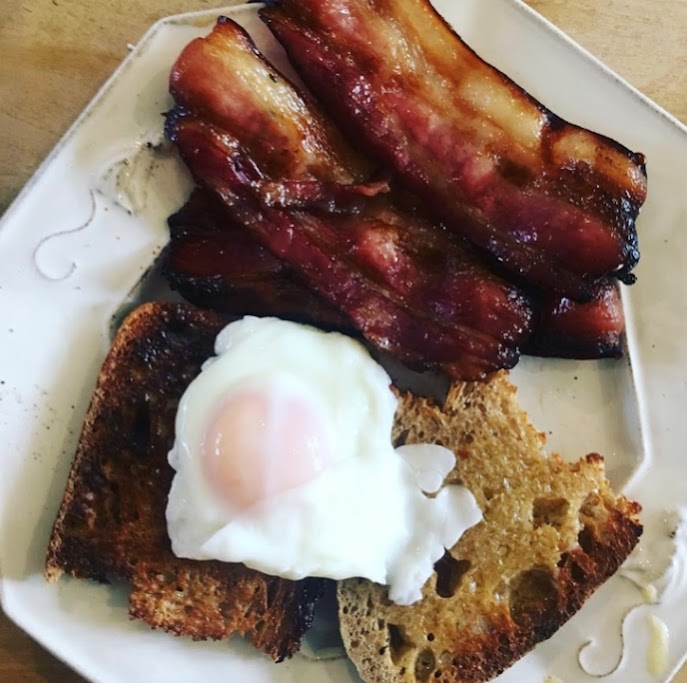 Do you think restaurants and the food trade have changed and evolved for the better?
Good question, well they have and they haven't; the big issue with food and the industrialisation of food, the feeding people through fast food, I have to say has disturbing elements - there are better ways of doing things and the industrialisation of food manufacture is one of the weirdest, ugliest, nastiest things of the modern world. I don't care what anyone says, but the industrialised production of meat sees that animals are too often treated worse than vegetables. In fact I think that although animal welfare is strong in this country, across the world people put more passion into growing cabbages and carrots than they do with rearing poultry and beef cattle. Yet we also have a thriving independent sector built as a contradiction to the mainstream; and in the restaurant world this means that some of the finest restaurants in the world have opened. Because there are KFCs and McDonalds, Alice Water's restaurant, Chez Panisse, opened in Berkeley, California as a counterculture revolution against the mainstream.
The current crisis shows the beauty and the virtue of independent food retailers and the virtue of buying local and supporting local farming.
Do you think the use of ingredients and the methods of cooking have changed a lot over time?
Yes definitely. You have to remember that only relatively recently in human history have we learnt to control temperature and how to control fire. Take the creation of Alexis Soyer's kitchens at The Reform Club in London in the Victorian era that used gas, which was a revolution. We have been only able to control temperature for a relatively short space of time.
For example, the acute control of the temperature of water baths - cooking an egg at precisely 62.5 degrees for 68 minutes...these are all huge advancements and many of which have only taken place in recent decades.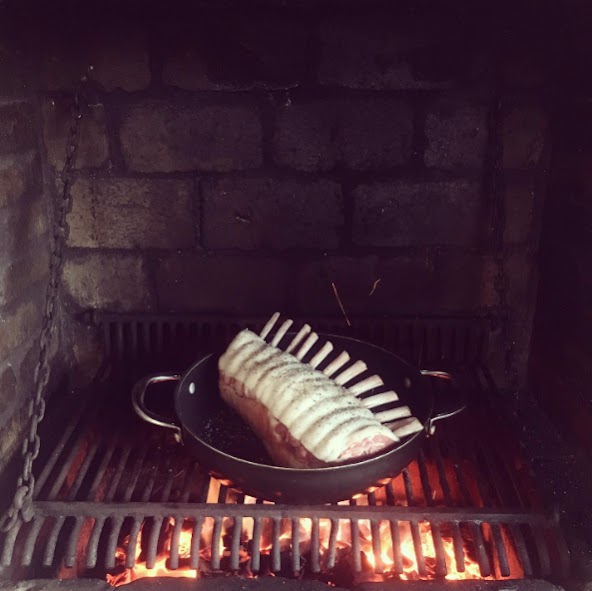 Do you think we all used to eat more healthily back in the day?
Well it depends what you mean by 'back in the day', because I think there are vast eras of history where people have not eaten healthily and where people have eaten diets comprising simply of what they could get hold of.
So, really it depends on what area of history. Interestingly, the diet during the Roman Empire, if you look at fossilised faeces (fun, eh?!) and if you look at teeth and bones in places like Herculaneum, the evidence is that rich and poor shared very similar diets; it was fresh and they lived off the land. From hard times can also come a healthy populous. We came out of World War Two rationing with negligible rates of obesity and improved dental health; there was a new equilibrium because the 'fat rich' got thinner and the 'skinny poor' got a little fatter.
Obviously Coronavirus is a huge challenge for the restaurant industry, do you think the Government is doing enough to help them?
You'd have to ask the chefs…
I know that some people in the restaurant and hospitality industry have been very relieved for the support and rescue packages that they have received from the government. But, tragically, there are some very decent and worthy places that I don't think will re-emerge. There were other parts of the hospitality sector that were already on the brink and have since gone down the Swanee. Unfortunately, the Government can't help prop up every failing business.
I think places will have to reopen in different ways; people might think that there's going to be a boom, but we need money for that to happen. It is a luxury to eat out, so we shall see, I think, simplified menus and simplified wine lists in order to offer what people really can afford in order to get the industry back up on its feet again.
However, there are always opportunities; restaurants will open where there's a need - and if budding restaurateurs can gather their finances, they will be able to open in the dust of places that have shut. The tragedy is that some of the places which should have been able to stay open, won't be able to manage it - but that will create the space for someone else (who has had the luck of not having a restaurant during Coronavirus) to start up in their place.
Have you heard of many restaurants that are pivoting during Coronavirus, for example turning into takeaway shops or food suppliers?
I can write you a list as long as your arm!
Amazingly, there are restaurants around the country who are turning themselves into online groceries and it is wonderful. The Gladwin brothers, who have a farm in Sussex and various restaurants across the capital, have created themselves an online business since they've had to close. LEON have turned themselves into a retail business and are also supplying the NHS. There are also now caterers up and down the country who are now supporting Food4Heroes.
So, there are the most amazing things which are happening - restaurant businesses are generally run by very creative, very clever people and if you're a feeder and you know how to cook, you won't shut up shop and go home, you will do everything you can to rally. If you look at the sort of thing Tom Kerridge is doing; the energy of people like him putting it into re-evaluating and redefining their businesses; it's incredible to watch.

Which modern day chefs do you think are the biggest influencers in changing cooking in your opinion?
Well, there was of bourgeois continental cooking of Simon Hopkinson which we saw at Bibendum, (which was co-owned by the great Terence Conran). He made a virtue of what had always been considered appalling, so-called 'continental' food but he did it in a proper bourgeois, gutsy way - French cooking done 'properly' with no short cuts.
And then the food of Marco Pierre White; the man who cooked better French food than many Frenchmen and had never actually set foot in France! He did extraordinary things and as a chef elevated a creative and exciting state of upmarket dining.
And then in the middle of those two really is the creator of soft, delicate, English food, Sally Clarke, ironically inspired by Alice Waters in California, herself inspired by the food scene she'd witnessed in France.
Sally, Marco and Simon are a virtuous triangle; Sally still has a restaurant, Marco's still making a racket somewhere and Simon's still cooking wonderful food for his lucky friends!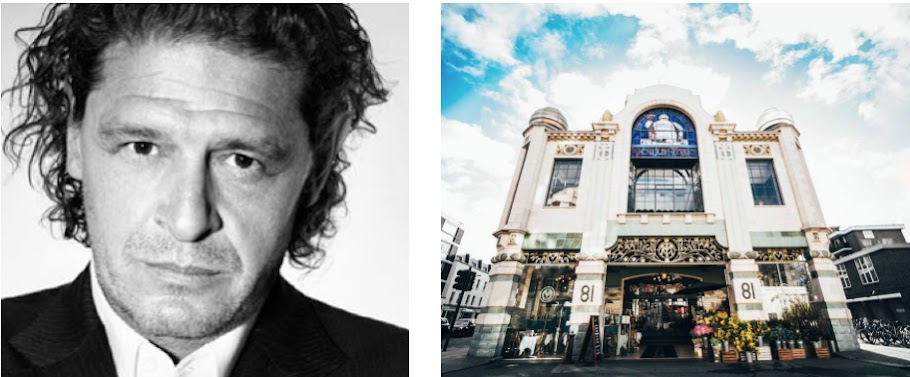 What did you find most enjoyable about your time on MasterChef?
I enjoy seeing all the other critics, my mates! Jay Rayner jokes that it was like having the meeting of the Board where we just have a drink and a chat and the food turns up and we get filmed and then go home again!
I also enjoy MasterChef because sometimes you really get to see new talent emerging.
Also, because I'm having to spend so much time at home now, I am watching all the episodes of the current competition which I have never done before, and I have to say, it really is the best food show that is around - it's in a class of its own.
What's wonderful about the amateur series is that the contestants often do more exciting things than the professionals. The professionals always seem to disappear down some rabbit hole of fashion; all of them cooking the same food as each other. Venison then chocolate, venison then chocolate, venison then chocolate! The wonderful thing about the home cooks is that actually, they really have nothing to prove, they just want to cook food, which makes it more exciting.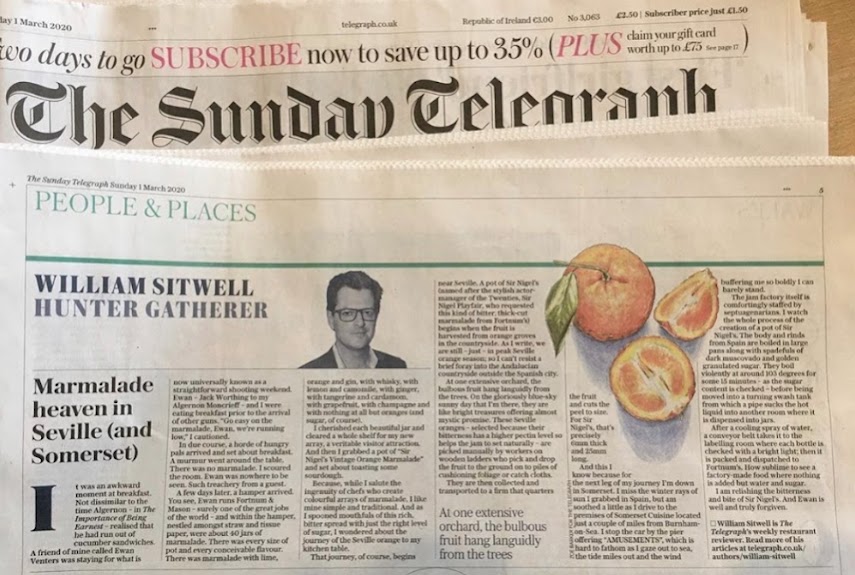 So being a food critic, have you had any unsavoury incidents where chefs have not enjoyed or liked hearing what you have to say about the food?
I think if you get a bad review, you need to swallow it and just think 'OK there might be room for improvement'. Threatening a critic is not sensible. Reviews are not personal. But the reviews that I love most are the good ones. I take great pleasure in absolutely loving a place.
Are you keen in the kitchen at home - do you have a 'signature dish'?
This lockdown has given me the opportunity to cook much more; I love cooking from recipes, I put the music on, blaring out of the kitchen and I get stuck in. In terms of speciality, I would say that my Dauphinoise potatoes are pretty good; my classic Friday night dinner would be roast chicken, a crunchy green salad and Dauphinoise potatoes and a smoked mackerel paté to start. I also like cooking Indian food because I like a lot of spice - and then give myself a massively upset stomach! I would love to spend my life perfecting dahl. So, yes, I love to cook when I can.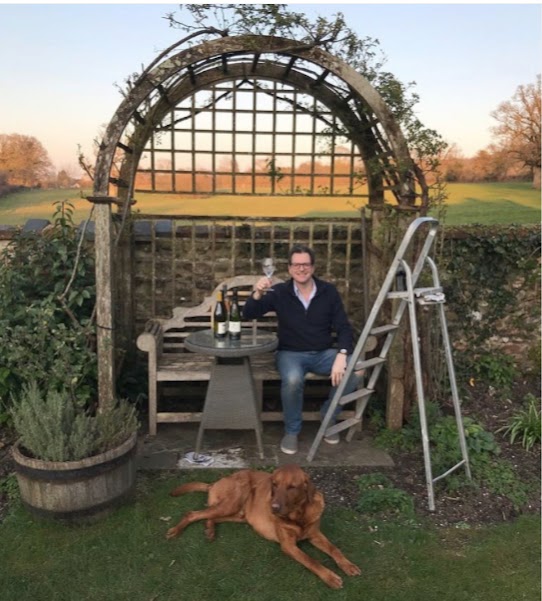 Now, lastly, it's a great opportunity for children to get cooking and discover any hidden talents which they may be able to nurture for the future - can you think of anything that you'd recommend to get them going?
I think if you want to really put off children in the kitchen, that is getting grumpy when they are trying to interfere with what you are doing!
The best way to get them involved is for them to help you bake bread. Get an apron on them and make sure they get their hands into the flour and make a bit of a mess! Make them feel welcome in the kitchen.
If you can tolerate that and get them interested, then there is no greater thing. You can hook them the rest of their lives and give them an interest in food. If you can cook for yourself, then you can have a life skill and you'll make far more friends - it's quite good for 'pulling' too - there's no better way than attracting a potential beau if you can cook for them!
Things like making pasta is just so satisfying and therapeutic; rolling the pasta through is just great therapy and it's those little things...
To order "The Restaurant; A History of Eating Out", please press the 'Visit Website' button below.
Grapevine is a trusted network of private members, linking kindred spirits from town or country. Members promote, sell or buy goods and services within the network.
Grapevine also believes in supporting young people to get a strong start through internships and work placements. We also help a number of charities including Heads Together and The Injured Jockeys Fund.