An interview with Sir AP McCoy
I went to visit racing legend AP McCoy at his lovely house in Berkshire, we chatted about his amazing achievements and how life is now.
Panda: AP, what are your top moments and achievements in your racing career? And was winning the Grand National a huge relief?
AP: Yes, winning the Grand National was a huge relief - there was a lot of satisfaction and fulfilment - and relief. I thought, 'Wow, thank God that's been done!' It is the most famous horse race in the world.
Unfortunately, the way that the world is going, it doesn't hold the same weight as before, because it is just becoming a little bit more of a horse race and that's just because the world is just so politically correct - I mean, God knows what we will be doing in 20 years time; the things that you can and you can't do anymore is just wrong.
Anyway, yes, as I said, it was an amazing day winning the National for so many reasons. I won Sports Personality of the Year in 2010 on the back of the win, so it was hugely satisfying and fulfilling.
However, I don't think that it was my greatest achievement; I'm glad it happened 10 years ago and not now; I mean the race has changed hugely even over the last 5 years….but it was really nice to do it.
What would I say is my greatest achievement? I'd say winning 20 consecutive Jump Jockey Championship titles is something I'm pretty happy with. I'm not saying the record won't be beaten - as records always eventually get beaten - but I don't know if it will happen in my lifetime.
I've broken a lot of records; I've broken a lot of my own records, so if I can do it then someone else can do it - that was always my attitude. In 2002, I rode 307 winners and that was partly because I rode for Martin Pipe and he was so numerically dominant. I don't know if a jockey will ever get the opportunity to ride for a trainer who is as dominant as he was, so I had such an advantage. Sir Gordon Richards' record was there for 55 years until 2001/2002 - so I would say that was the greatest achievement of mine.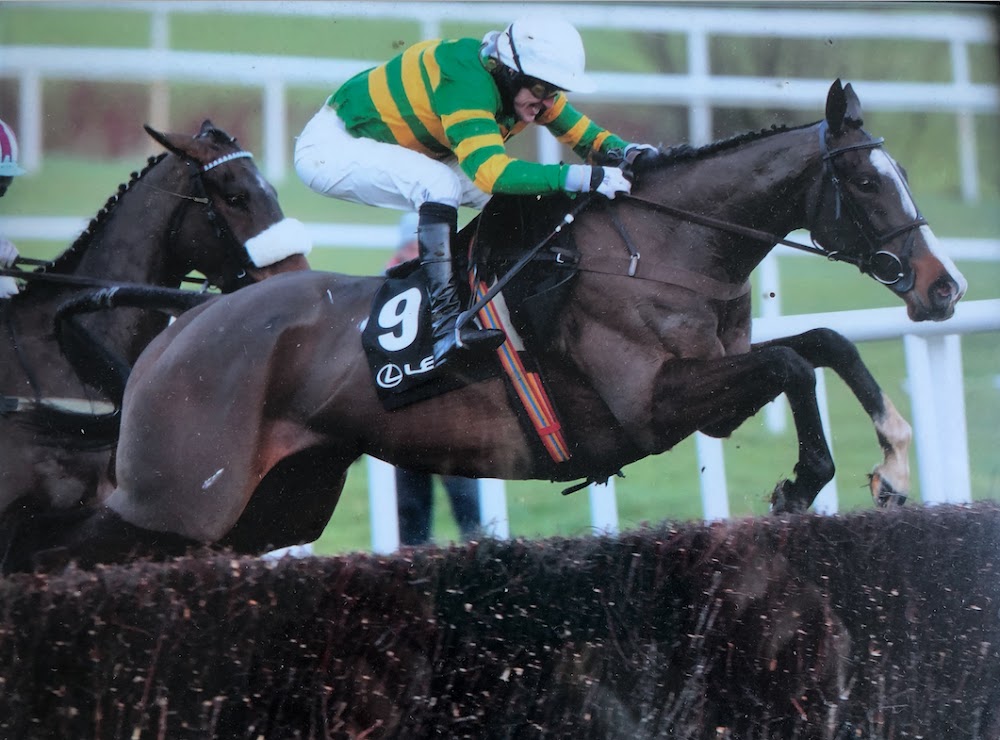 Panda: Was there any particular injury you incurred whilst riding which you thought could be possibly career-ending?
AP: Yeh, I broke my back in 2008 and you know if you lie on the ground for a few minutes, not being able to feel any of your body, it's not a great feeling. Not much feeling is not a great feeling, I can tell you.
Three metal plates and four screws either side of my back and you know, it's like, I think during that period of time, the 3 or 4 minutes and you're waiting for an ambulance or a doctor. Those minutes when you don't know whether sweat is running down your forehead or you're peeing in fear; that's horrible.
In my last year of riding, I dislocated my collarbone, fractured some ribs and punctured a lung at the end of October. It was after having my fastest 100 wins and I knew that I was retiring that year. I actually thought I could ride 300 winners after the fastest 150th winner and I look back now and I think it's always something that I'll never get over and I'll never get another chance. I think that has had more of a mental effect than some of the other injuries, as I could always just think, 'Oh there's always another year' and my last year, with the fastest 150th winner…well, I thought this would be a great way to retire I suppose.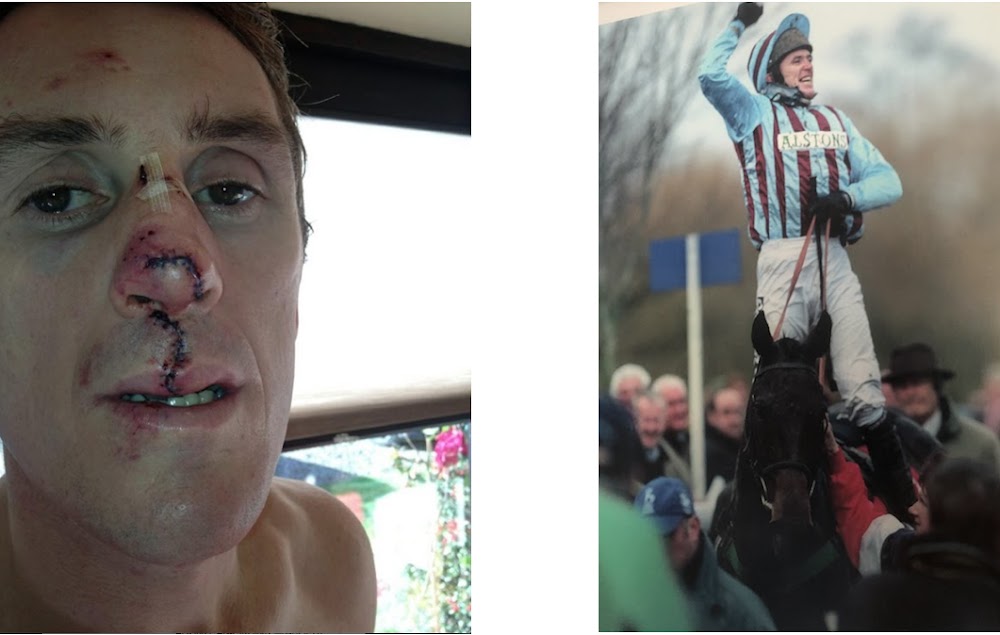 Panda: What's the best advice you could give to an aspiring, young jockey? Is there anything that you'd do differently?
AP: Well, you know, I rode 13,500 losers so there's a lot of things that I'd do differently. I don't think in 20 years I was ever really satisfied or ever really content. I never really got what I wanted, because I wanted to win every race - so you just want more and more.
What would I say to someone going back there now? I obviously did enjoy it because that's why I tortured myself - I obviously enjoyed torturing myself! But no matter how much talent you have, this can only go so far; you really have to work - and without sounding arrogant, I was a good worker.
Panda: When did you decide that you wanted to be a jockey?
AP: I was very sporty when I was young; I was into football, I was into all sports. But I'm not from a racing family - I've got 4 sisters and one brother who have never really ridden. I started riding when I was 3 at home - there is a picture of me riding a horse which my dad bred. He never really rode, but he had a horse and he used to breed a couple of horses.
After that, I started riding ponies and then I got my own pony and I was into show jumping and gymkhanas and my dad was friends with a racehorse trainer called Billy Rock. At about the age of 10 I think, I started going down there on my Saturdays with my dad watching and I'd say from the age of 10 or 11, I just want to be a jockey and that's all I ever wanted to be. So, I left home when I was 15, because I just wanted to be a jockey.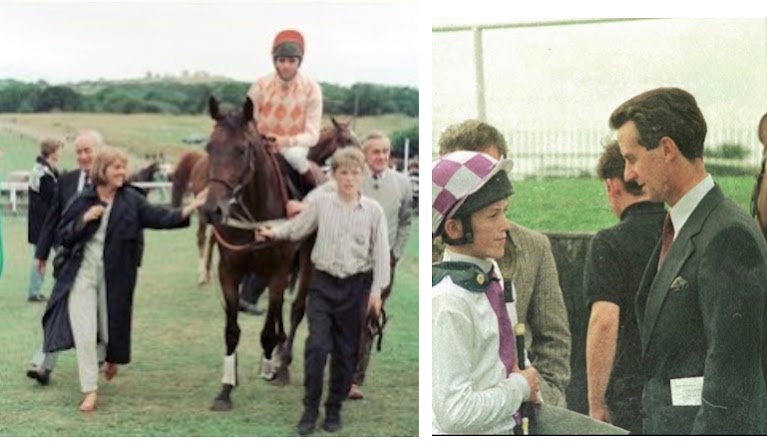 Panda: If you hadn't gone down that route; do you think there's any other sport?
AP: You shouldn't even say things like this but I'm a complete dreamer - I reckon maybe a boxer…or a footballer.
Panda: A boxer?!
AP: Yep, I think...but I'm an absolute idiot when it comes to things like that. Well, I mean, I don't think that I ever had any talent at any sport - not even riding - but I had that mindset; that I was going to figure a way. But to be honest, from the age of 10 I was completely 'all in' and that's what I wanted to do.
Panda: What do you miss the least - and the most - about being a jockey?
AP: I don't miss sitting in a car and travelling. I was lucky that I had a driver for 20 years but, like for instance, today I'd be riding at Musselburgh or Hereford. I'd probably fly to Musselburgh but if you're going to some places, you can't really fly, you've got to drive; and everyone used to say, 'Yeh but you weren't driving and you can sleep in the car", but you still wake up on the motorway and can be sitting still in the car for 8 hours a day.
If you want to be champion jockey, it's a numerical thing, you have to go every day - you can't just rock up at Cheltenham or Sandown on a Saturday; you have to go to all of the little places as well. I don't miss travelling one little bit.
In answer to the second part of the question with what I miss the most; like any sports person, I miss winning and I miss winning on a big stage. There's an egotistical feeling in any person who performs on a big stage.
And this is a very difficult thing for me to say, as I saw friends and colleagues being fatally injured, but I miss the danger and living on the edge. I miss falling in a 20 runner race and thinking 'God, this could be it…' and then you get up and you think 'Well, that was lucky - I'm still alive!'
I've said it on numerous occasions to people; that film about James Hunt called "Rush' - when he says to Niki Lauda, "The closer you are to death; the more alive you feel…" and it's so true and it's very difficult to get anything to replace that which has the same outcome in terms of the end result if you're lucky enough to win.
You can go skiing or whatever, but the end result is not winning; if there's no winning involved, there's no point - it's the whole package.
Panda: Fasting, how difficult did you find that?
AP: Ha - well I'm a about 2 stone heavier now than I was, but in some ways I kind of liked the torture of dieting!
Panda: Without naming any names…..do you have any funny owner or trainer stories that you might be able to share with us?
AP: Erm, am I going to get into sh*t?! Not really to be honest, I was much better the older I got, because I used to have a really hot temper when I was younger - I would flip my lid. There were certain trainers that I had rows with that I wouldn't ride for for 10 years; I never rode for them, never spoke to them for 10 years because I didn't like what they'd said.
Actually when I wanted to come to England first, I was trying to get a few jobs and I struggled a little bit and one of the jobs I was trying to get was though a friend called Pat Healey, who was a photographer in Ireland and was very friendly with Norman Williamson (who was Kim Bailey's stable jockey at the time). And I kind of thought I may have got the job as Kim's conditional jockey and they gave it to Timmy Murphy instead. So whether that was a good or a bad thing I'm not sure - I don't know if I'd have been better off? There were lots of things like that. I had 7 and a half years working for Martin Pipe and he was an absolute genius but we had a few moments; but most people would say that he was very difficult to ride for and he would probably tell you that it was very difficult trying to please me!
And when I was 17 and fell off and broke my leg, Jim Bolger said "I wasn't tough enough to be a jump jockey", which is quite funny in hindsight!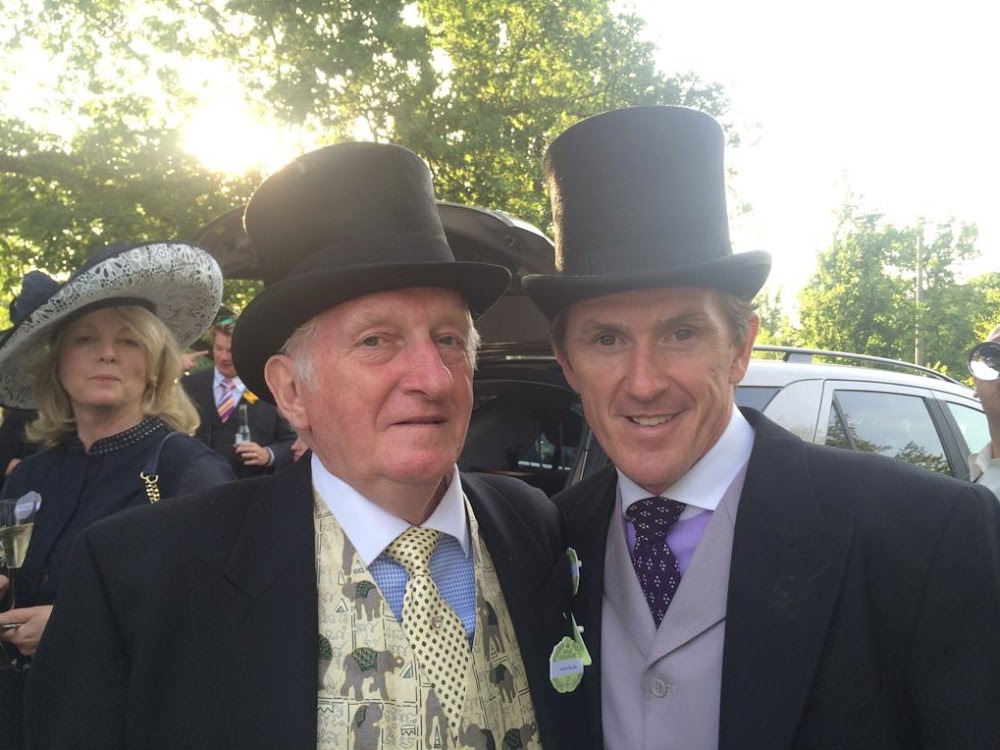 Panda: Have you ever thought about coming out of retirement; like Sir Mark Todd did …has it ever crossed your mind?
AP: Not every day - every other day!! Yeh, I do often think about it. There's often times, well plenty of times, where I wish I hadn't have won 20 consecutive jockey championships but then I look at the TV and I think, 'God I think I'd be better off riding that horse than them!"
I think a lot of sports people think like that, but then I do see some of the lads riding these days and I'm glad I'm not back at their stage and I would never criticise them, but I look at them and think 'I could still do that; I could still do that'.
But it was hard and it is hard, I know it was the right thing to do because I know that I was still pretty near the top of the game - I had my fastest 100th winner in my last year riding so I can't say that I had dipped. But now when I look at lads who I rode with and I think that they're not the jockey that they were compared to 5 years ago, and I'm glad that never happened to me.
The other thing about sport is that time waits for no man - and I've always had a thing as a jump jockey; right from the start, that when I was riding no matter what, I never wanted to ride over the age of 40 because I think it's only one way after that...and it's not up, so I'm glad I made myself do that.
Obviously I'd love to come back riding if that's what you're asking - but it's never going to happen; unless someone could turn me into Benjamin Button, then I couldn't think of anything better. If someone told me I'd have to give up my 4,358 winners and I can have another go, I'd say 'Yeh, gone on'. I'd give it all back, the whole house, everything - and start again and go back to being….not 16, I wasn't that good then - maybe 20 or 21!
Panda: When you first retired, did you find it very hard mentally - did you get low and bit depressed because you missed the adrenaline, etc?
AP: Oh yeh - it's always hard and people won't admit it and you see why a lot of sports people struggle because one day, they're a story and the next day, no-one gives a sh*t.
Panda: Is there support available?
AP: Yes there is - the Injured Jockey's Fund is brilliant and provides a lot of support if you have to retire for whatever reason it is; they have a great Support Team for that.
It is very hard, but in this day and age, it's good to talk - but you've got to want to help yourself. My life is never going to be the same, so I have to adapt and help myself. But everyone gets depressed; you can have everything in the world, but it doesn't mean that you can't get depression; it can't be rosy all the time, but I'm very lucky because I know I lived the dream and you just have to be grateful you had it and I know that I don't have any regrets.
I couldn't have worked any harder and I know that if I did it again, I could do better, but I know that I didn't retire and think 'I wish I could've tried harder. People say that you can't just keep going and you'll get tired and maybe get burnout, but I think you're retired a long time and you can then do all those things you want.
Panda: On the back of that, are you enjoying your presenting?
AP: Well, it's good, but I only do 14 days presenting in the year and it's good in a way in that I do the likes of the Cheltenham Festival because it means that, even though I'm still working with JP McManus and still help manage his horses, but if you're at Cheltenham working on TV, it helps focus my mind.
I don't go there and feel like a spare prick; at least it concentrates your mind and you've got a purpose; so it has probably served me more of a purpose that it has them!
That said, I'm not one of those people who wants to be on TV every Saturday and I think there's less of a chance of people getting bored of you as there's less chance of you becoming becoming repetitive - after all, there's only so many interesting ways you can describe which horse is going to get to the finishing post first - especially when the races are only 30 minutes apart!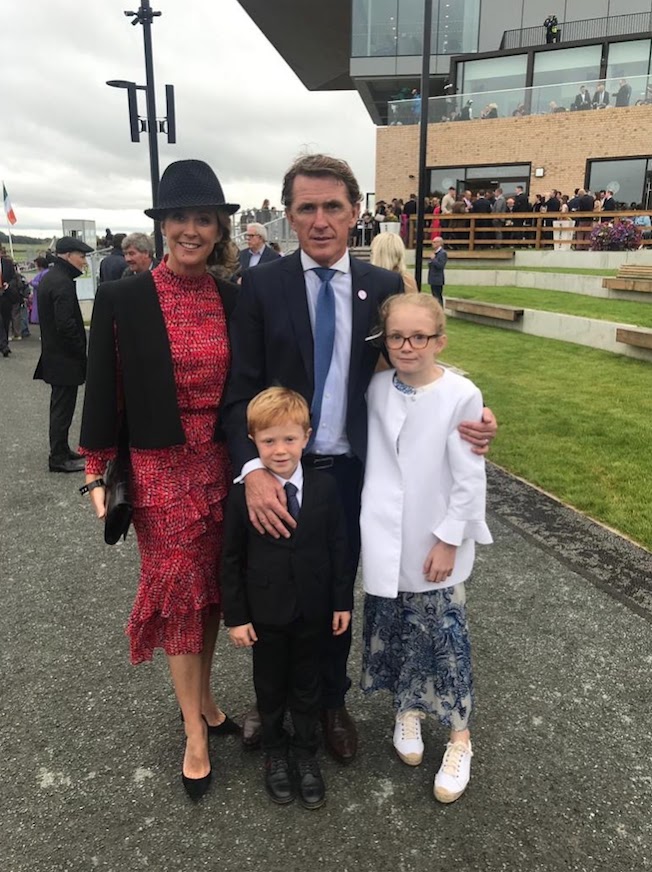 Panda: Have you anything that you have on your bucket list - anything that you want to do now that you've retired?
AP: NOTHING! I actually spoke to someone about this over Christmas - this is really weird but; and I don't know if this is a good or a bad thing, but there isn't one thing in this world that I would like to do that I haven't done.
What do you think? Is that good or a bad thing?! I could name drop and tell you about things that I've done and people that I've spent time with and met but I don't want to sound like a di*k, but I genuinely can't think of anything I haven't seen or done or any person I've wanted to meet. What about you Panda...what would you do or who would you like to meet?
Panda: I actually don't know either!
AP: Ah well, that's all right then!
Panda: Well I think that's a good thing because it means that you're content with life…
AP: I mean, if you asked me 20 years ago 'Do you want to be champion jockey for 20 years?' I'd have said yes - and that's all I ever wanted to do and that was my life dream.
Panda: So you haven't got anything you want to do like, for example, climb Mount Kilimanjaro?
AP: Why? Lots of people have done it - and I'm not being rude but I'm not really into doing things that other people have already done! Where's the satisfaction in that? Loads of people climb Kilimanjaro and they might get a bit tired but…you know?! I wouldn't climb Kilimanjaro and think 'Oh my God, that's an amazing achievement!" Not when everyone else has done it - is there real satisfaction in that? No I don't think so.
So, I don't know; there's genuinely no one else I want to meet, hang out with or have dinner with.
I'm not well travelled and I like really boring things and places - you won't catch me going to a place where they have earthquakes or tsunamis or anything - why would I go there?!
I like going to places where I think that there's a good beach but I'd much rather play golf; I mean, I can lie on the beach for an hour, but I need to be able to go and play golf; I'm actually a bit repetitive - if I was playing golf in Portugal, playing golf with lads for example, I could easily go out to the same restaurant and eat the same food every night because I know I like it - do you know what I mean?! Why change it if it's good and you know you like it?!
Panda: I totally agree - I'm like that with hotels…why try a new hotel if you like the one you've been to and the new one might be sh*t?!
AP: Yeh, yeh, yeh - what a waste of a holiday that would be! I've been on holidays with mates and we're so bad that we basically end up sitting in the same seats - so at least I'm not the only one!
That aside, I do think it's a bit sad that there isn't anything on this planet that I could do that I haven't done.
Panda: Well, maybe you will think of something that you may want to do but in the meantime I definitely don't think it's a bad thing at all, it just means you're satisfied…
AP: It also means that I've just been very spoilt!
Panda: No, I think you've just worked very hard to get what you want in life.
AP: True, but I'm also very spoilt and lucky!
Panda: Would you say you're a better dad and a better husband since you've retired or would you say it hasn't really made a difference - I suppose you're at home a bit more?
I would say that I'm more present but I wouldn't really say that I'm different in any way. You see, the thing about having kids, and people always say, when jump jockeys get married and have kids is that they lose their edge and they get comfortable, etc.
I actually think when I had kids it really helped me mentally. It helped me because before, I'd come home at night and sit and watch replays and torture myself all night; I don't even know why I used to do that because, you know, before 'it' happens what is going wrong - you know, 'I'm in the wrong place…I should be there, etc' so I never used to really have to watch the replay but I did. So when I had kids and came home at night, they don't really care about how I got on and they both just wanted to hang out so that was really good for me not not come back and beat myself up watching replays all night.
Panda: Yes I agree - and actually if you have a bad day, I find having kids you find it's not all that bad when you get home and see them.
AP: It definitely helped me - well, until I came back and learned that my daughter wants to be a show jumper, so it's starting to go a bit pear-shaped now, but before that it was all right!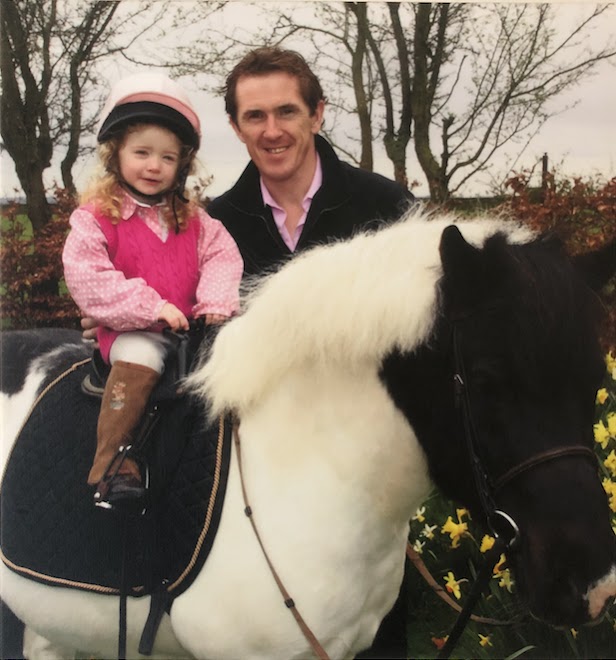 Panda: Would you ever consider doing some ghastly reality TV show - like I'm a Celebrity?
AP: (laughs) Sorry, I'm not laughing at the question but I get asked it a lot and I wonder why people keep asking me! Saying that, when 'I'm a Celeb' came on, Archie started avidly watching it and wanted to record the whole lot and obviously Ian Wright was on this year (I know him as I'm an Arsenal fan) and Archie asked 'Why don't you do this Daddy?"
I think kids get this thing when they go to school where they can go and tell their mates but I couldn't think of anything worse. But Archie was like "Please daddy, please please - it's so funny, I'd love to see you eating that!"
And I saw that someone did go on it and it was because their kids made them do it and actually to a point, I was surprised that this particular person relented because he just wasn't one of those sorts of people.
You know you get certain people who do those shows - the serial reality TV personalities - and fair play to them, because obviously it's a way of life for them and maybe it's better than working, so I don't blame them for it but this lad, he was a footballer I think, or, well someone that I knew anyway, and it was the only time I'd seen him in any show and it was because his kids made him do it!
But no, the answer is no!
Panda: Do you think that you'd ever want to become a trainer?
No. I just don't know, but I always thought that I couldn't do that job because I didn't want to be dictated to by an owner. But what you have to realise is that it's an owners hobby and it's your duty to make it enjoyable and I used to think I couldn't cope with that as I'd want to do what I thought was the best and I'd be of the opinion 'Are you training this horse or am I training it?'
But actually that's not the reason why I couldn't do it - the biggest reason is because of the staff. I think it's very difficult to get the staff and I served my apprenticeship with a man called Jim Bolger and, though I've never been in the army, I suspect being in the army would've been easier!
It was so meticulous and it's not a coincidence that a lot of the people that worked there have done so well; I mean Adain O'Brien was there, etc - it really shows in the training. And then you think to yourself that I can't do the job unless I'm going to be the best at it - that saying from school 'You just have to take part' is a load of bol*ocks! It wouldn't work, so it's not doable or an option for me. What I'm doing now is perfect; I enjoy it and I'm not tied down and can do lots of different things which is great.
Panda: Well thanks AP for taking the time to talk and being so open and honest. It's been great to chat and I hope not to see you eating kangeroo's bits on TV soon!
AP: Thanks!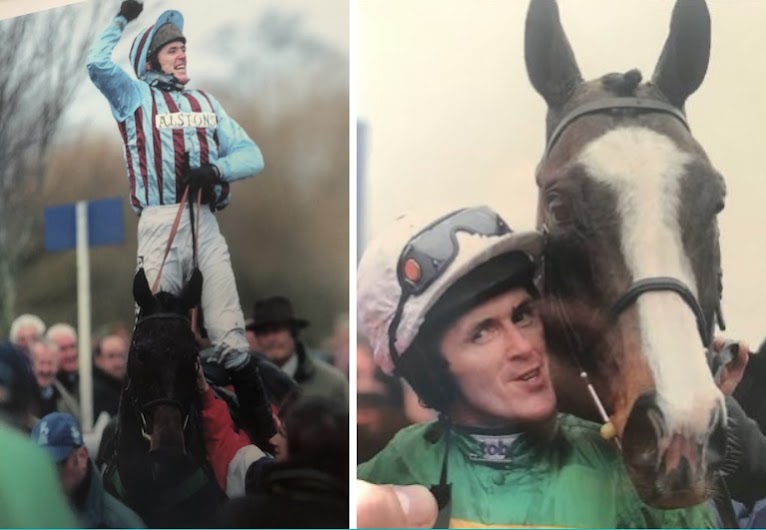 Grapevine is a trusted network of private members, linking kindred spirits from town or country. Members promote, sell or buy goods and services within the network.
Grapevine also believes in supporting young people to get a strong start through internships and work placements. We also help a number of charities including Heads Together and The Injured Jockeys Fund.