An interview with Rebecca Stephens, the first British woman to climb Everest and the Seven Summits
Rebecca tells us about some of the challenges she faced in her quest to be the first British woman to scale Mount Everest and the Seven Summits, the seven highest mountains on each of the seven continents. Rebecca also explains how the joy of the mountains strips away any superficialities in a person, revealing what really matters in life, head, heart and values.
To listen to this interview instead of reading it, click here,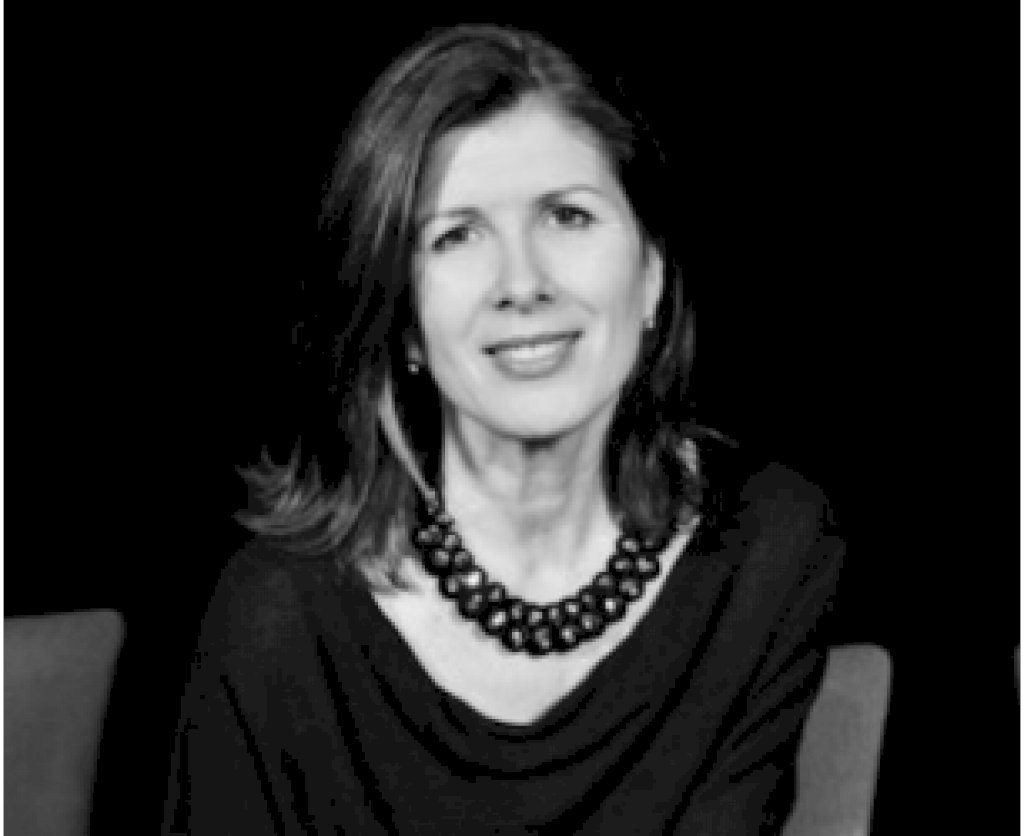 Rebecca, your early career was in journalism; was there any indication when you were growing up that you would take the mountaineering path – apart from having a real love of the outdoors?
No, I don't think there was any indication, though oddly when I started climbing it felt just as if I were 'coming home'. I wasn't brought up in a climbing family but holidays as a child were spent in places like Dartmoor, and the Yorkshire Dales, with beautiful undulating landscape. I love the rock and the rivers and the moors. I've always enjoyed the outdoors and travelling to remote places, meeting people from totally different cultures, and when I discovered mountaineering all these things came together, which is why I suppose I felt I was 'coming home'.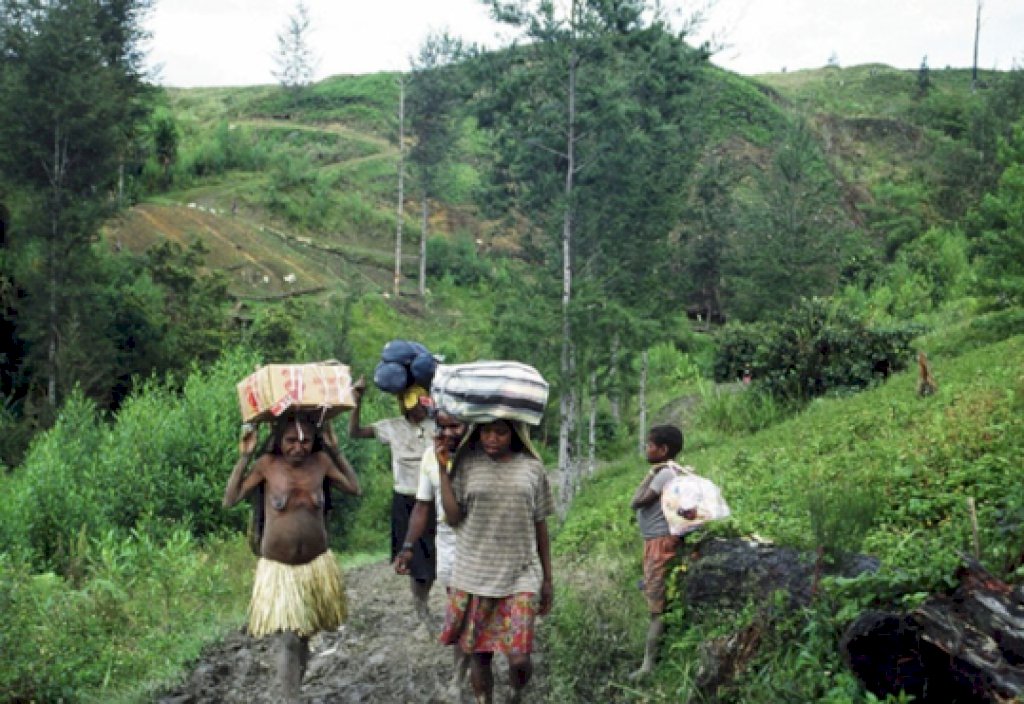 Could you please just explain, to anyone who may not know – which are the Seven Summits?
The Seven Summits are the highest mountains on each of the seven continents – so, in the order I climbed them, Kilimanjaro (Africa), Dinali (North America) Everest (Asia), Elbrus (Europe), Carstensz Pyramid (Australasia), Aconcagua (South America), and Vinson (Antarctica). The joy is that every one of them is so different - different landscapes, colours, smells, different peoples. The only sadness for me is that I had to rush the last four because there was another English woman, Ginette Harrison, who was aiming to climb the Seven Summits as well, and my sponsors made it very clear to me that if I wasn't first there'd be no money!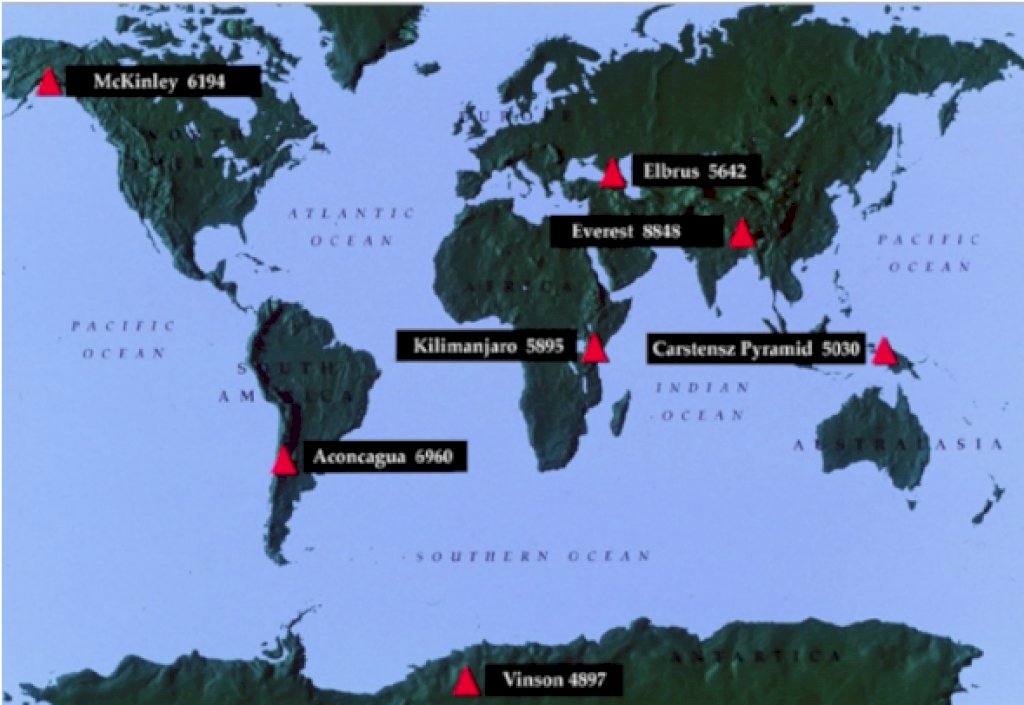 This must have put a huge amount of pressure for you; was there a strategic plan in place to ensure you achieved the challenge?
There was an element of pressure, yes. Essentially, I had a deadline to meet. If I was to ensure I was first, I had to make sure I was on the first available flight to Antarctica that season, in November, and that Vinson in Antarctica was my seventh and final summit. Which meant that I had to climb the three other remaining mountains, including Aconcagua, in the four months leading up to this. Aconcagua might usually be climbed in the southern hemisphere summer, in January or February. But I was obliged to climb it in October. Everyone I spoke to advised against it; they said it would be incredibly cold and windy and really not a very good idea. However, eventually I spoke to a Chilean pilot who flew over The Andes frequently and knew the mountain well. He said we might just be lucky and catch a break in the weather. So that was it; we had to go!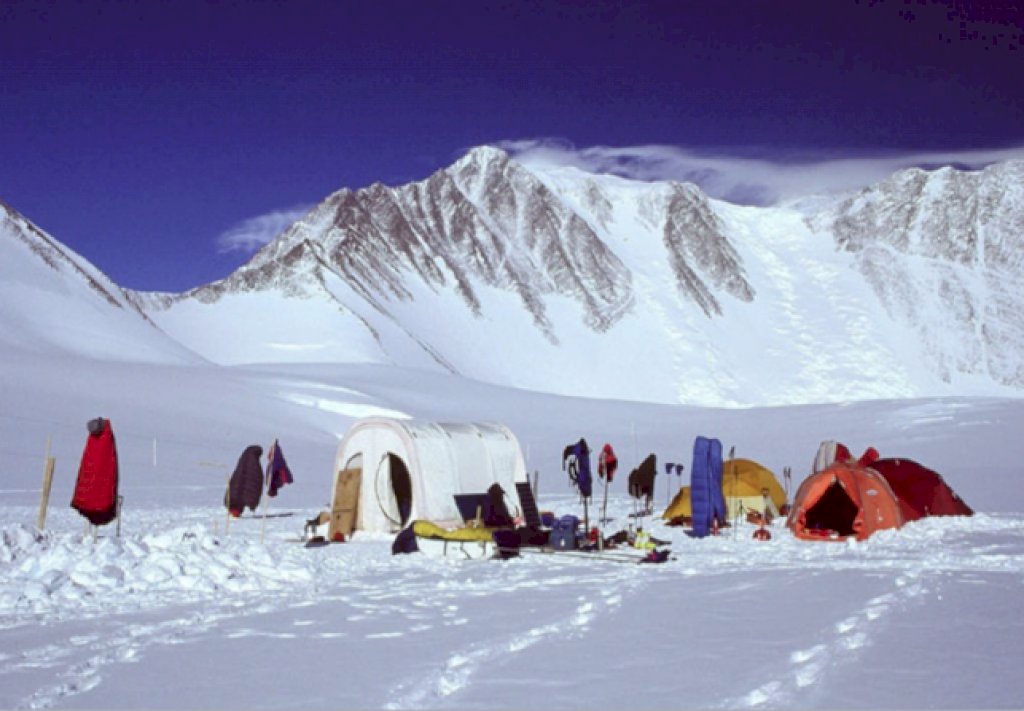 On Elbrus and Carstensz Pyramid, we had teams of just two people, in part to keep the costs down. But on Aconcagua I felt there was a real risk of altitude sickness so put together a team of four people, so that we could break into two teams of two if necessary. Unfortunately, that is exactly what happened, which left John Barry (who led the Everest expedition) and me sitting out the weather in a tiny tent at some 20,000ft. Let's just say, I know how it feels to be a leaf in a park. The wind was so strong that it literally lifted me off my feet and dumped me on the rocks. It was impossible to climb, so we just sat it out for a few days until we finally got a break. Even then the wind was immensely strong but we just kept pushing forward. We couldn't speak for our faces being frozen. But then, quite unexpectedly, we climbed above the wind. That felt great - but then the nausea kicked in. We climbed very slowly until eventually we found ourselves at a point between two peaks. Sound ridiculous but we didn't have any sort of guide book or map – too paranoid about any unnecessary weight – and so we were left guessing which was the higher of the two peaks. We knew that, Argentina being a Catholic country, there was a crucifix at the top of the highest peak, but when we got up there, there was no crucifix to be seen. We were mortified! Then we spotted it, though, flattened to the ground in the wind. It was such a relief!
The only photo I have of me on the summit is one of my leaning over being violently sick! I think it's fair to say that of all the mountains I have climbed; this one was the most challenging. We were benighted and lost our camp on the way down, and huddled like penguins through the freezing night, waiting for dawn. But we made it, that felt good.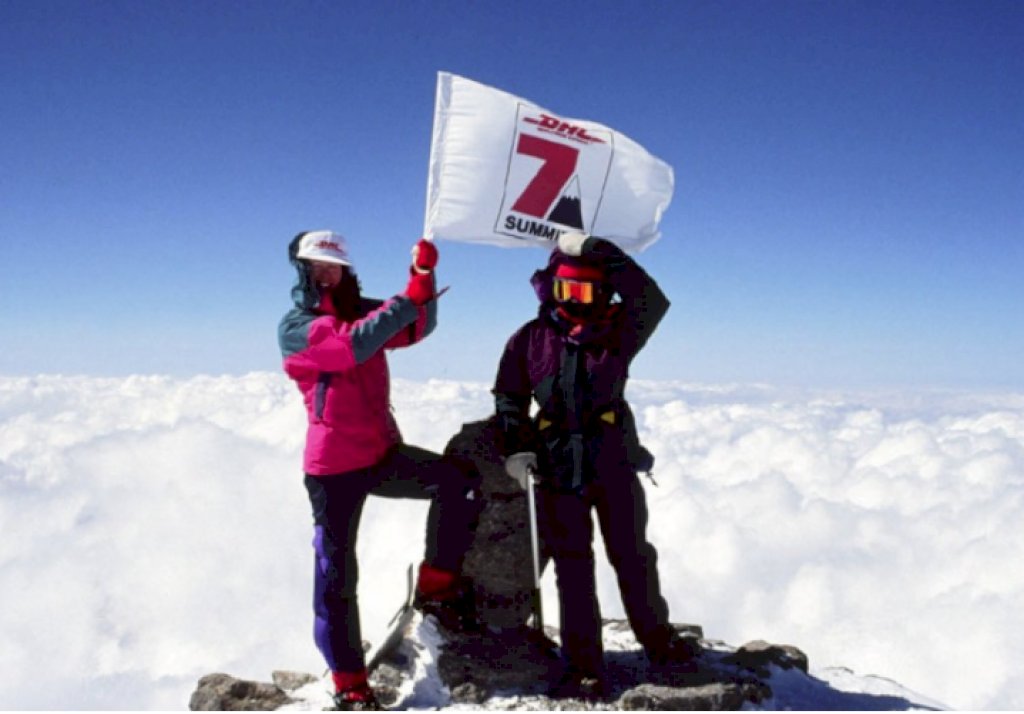 Did your family think you were completely mad – conquering Everest and then going on to do the Seven Summits?
Sadly, my father died when I was 18. I'm not sure he would have been surprised; I don't think so. My mother never allowed herself to express her concerns but I know from an aunt that she'd been very worried when I'd taken myself off hand gliding on one occasion, and as a result, I didn't tell her about Everest until the last possible moment! When finally I did tell her, it was as if she had known all along. She lived in Switzerland for a while, as a young woman, working for the UN, and skied and climbed a bit herself. Naturally she was worried as a mother, but also incredibly supportive. Hopefully I will find it in myself to be as supportive of my girls' mad adventures, whatever walks of life they decide to take.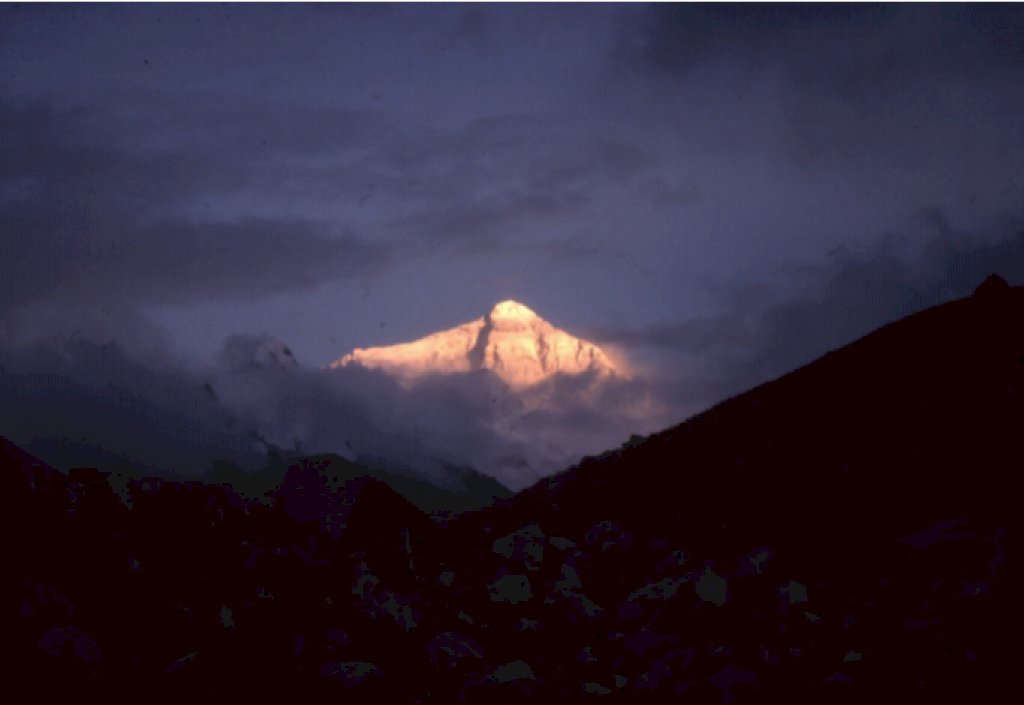 Which summit was your most challenging?
I'd have to say Everest. I know it sounds like an obvious answer but there were a number of reasons for this: the extreme altitude being one, and what turned out to be a difficult journey on the mountain. We failed on our first attempt and retreated down the mountain, and when we retraced our steps back up again, it was the end of the season, I was tired and worn out, and we had a terrible weather forecast. I was incredibly lucky that Sherpas Ang Passing and Kami Tchering came with me, else I would have been on my own and never have made it. I'll be eternally grateful to them for that. Unbelievably though, we had the upper reaches of the mountain completely to ourselves. That was something really quite special.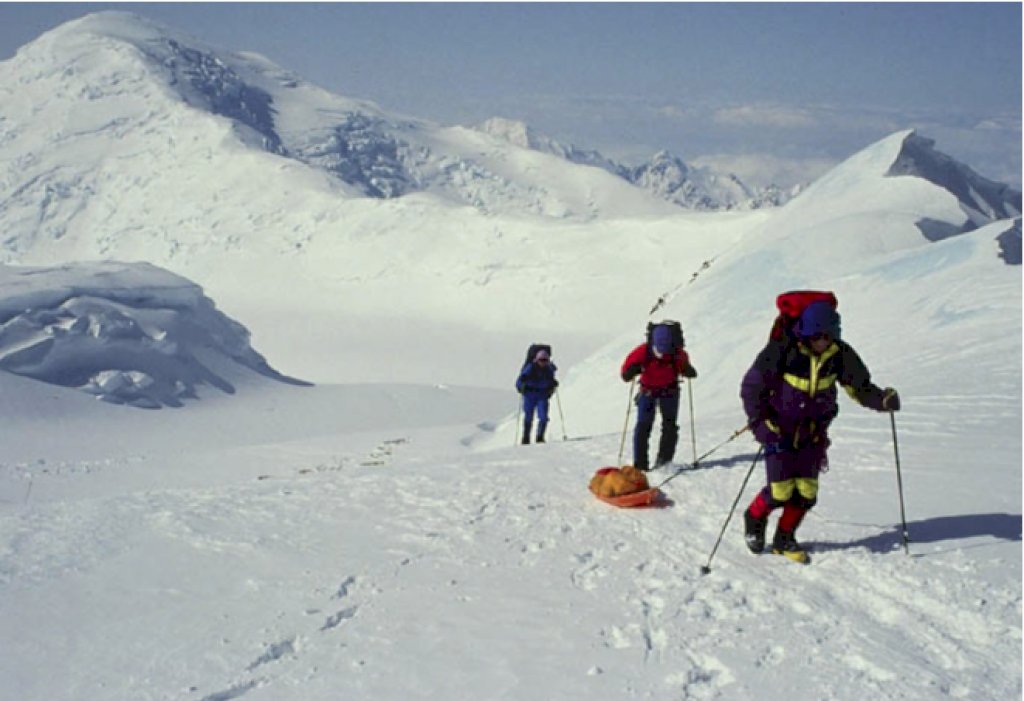 What is the most valuable lesson that you've learnt whilst climbing?
My biggest life lesson – and I can't imagine how it took me so long to learn this – is that nothing of any scale or significance is achieved alone. For me to ever imagine completing Everest and the Seven Summits on my own, without the Sherpas and the team, is unfathomable.
How do you mentally prepare yourself for these big trips?
(Laughs) Sorry – it's just that that sounds like rather a luxury! There's so much to organise before these trips; all the admin, kit, and so on. I also had to give up my job which meant paying the mortgage was a worry too. So, to fall on that plane was a bit of a relief to be honest; I was exhausted before I started!
In your opinion, would you say it more mental, or physical strength which help you achieve such accomplishments?
Almost entirely mental. On Everest, I was absolutely on the right path – for me. There were many times when it was tough. Other times I was very frightened. But I never doubted I should be there or wanted to turn back.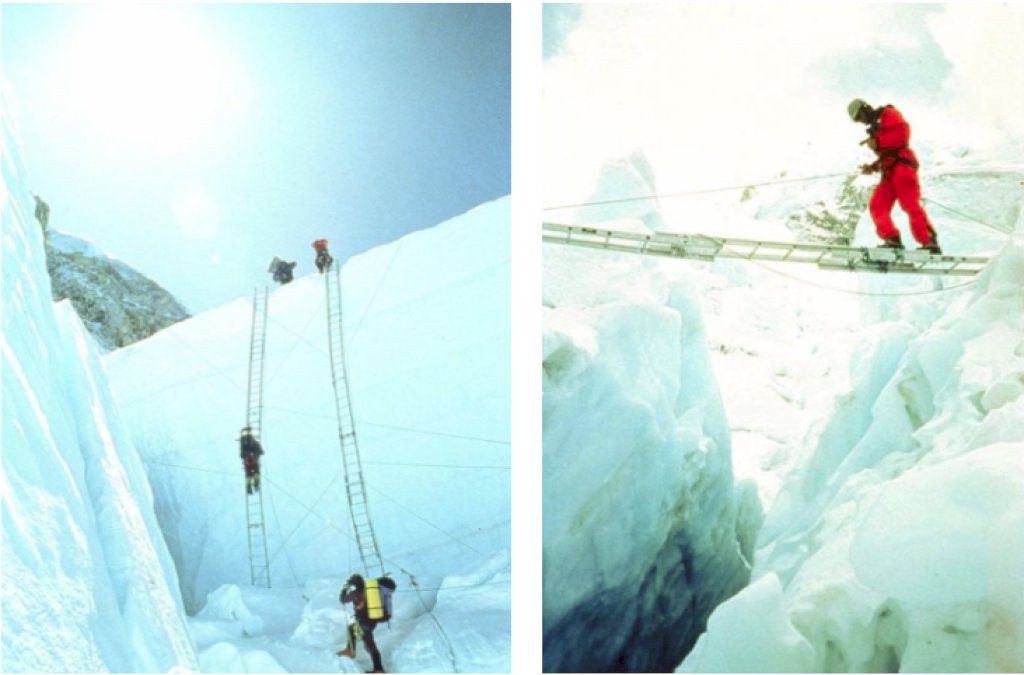 Is there any particular mountain that is magical to you and has a special place in your heart?
Yes – and interestingly, it isn't one of the Seven Summits! As a student, I was lucky enough to work on a farm in Kenya. Paddy the farmer had a little plane - a Cessna. I distinctly remember going to the airfield with her one day and watching as she checked the plane. She tested the propellers, and the wings, and then, lifting the door on the engine, she said, "This bit I leave to God!"
We took off and flew over open country, bumping about in the thermals, and landed on a strip of grass especially mowed for the occasion on a friend's farm at the foot of Mount Kenya. I've since climbed the Ice Window on Mount Kenya – now melted away, I believe, sadly. There's something magical about the mountain: the names of the glaciers and peaks. Batian, Nelion and the Gate of Mists – how romantic is that! From the summit, we looked out at a vast obtuse angled triangular shadow cast by the mountain over the plains of Africa. Just beautiful.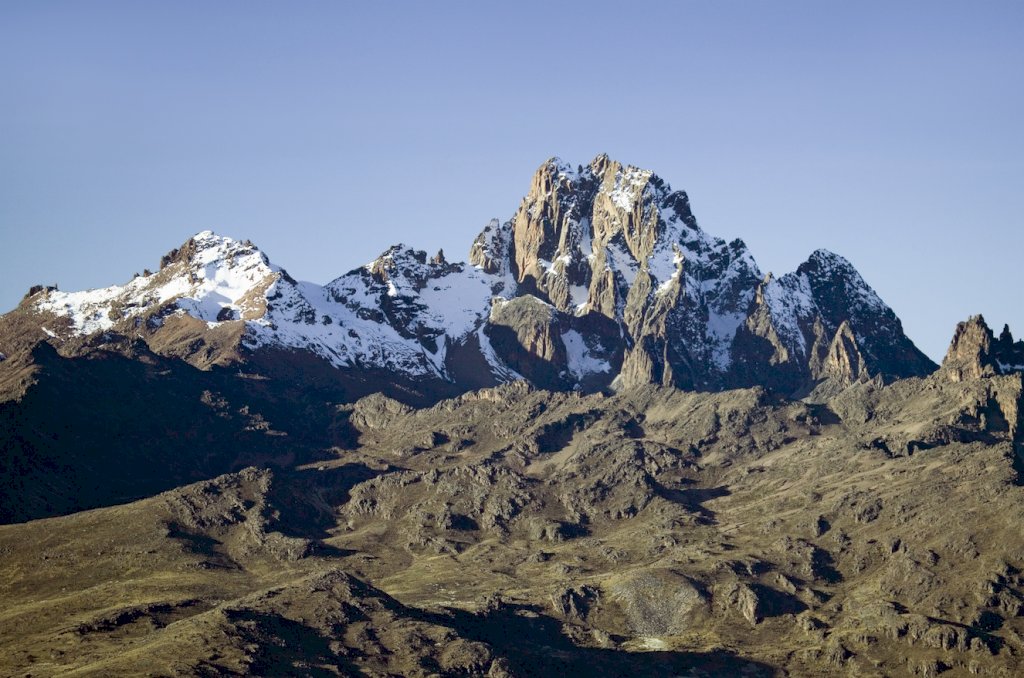 You lead treks to places like the Himalayas and Kilimanjaro; can you tell me a bit about how this can help people with leadership in business and their own personal growth?
It's like pressing the pause button. Trekking offers a wonderful opportunity to quieten the mind. I've seen a pattern repeated again and again now, in myself and others walking with me. It's really a treat not to have to worry about any of the distractions that usually clutter our lives. On a trek, life simplifies. You walk – 6,7,8 hours a day, eat and sleep. You can chat, too, of course, if you want. And absorb the stunning scenery. But there is something meditative about the rhythm of walking all day. With time – 10 days minimum – thoughts quieten and are filed away somewhere in the brain, and then very often something really interesting happens. One thing - just one important thing – comes to the fore of one's mind, offering extraordinary clarity to one's next step, maybe, or sense of purpose. I've experienced and witnessed this on a number of occasions, such that I now feel I should mention it at the beginning of a trip so that people might be prepared. In my experience it's never been negative, only positive.
What I have just spoken about happens very naturally, without effort, but I have also led several trips on Kilimanjaro where we specifically look at leadership and working together as a team. Much of this work I've done is with Rotterdam School of Management. It can be made into an academic exercise but the learning is really in the doing. Time and time again we see a boost in confidence, trust, and sense of purpose. Brilliantly, the shared experience also creates friendships that can last for life.
Do you have any more life goals you'd like to achieve, inside or outside of mountaineering?
Well, yes – more adventures, writing, dedicating a decade to properly learning to paint! But where my work interest increasingly lies is in the balance of what I think of as the vertical axis of achievement (reaching for the stars!) and the horizontal axis of physical and mental well-being. Too many of us hang out on the vertical axis too much of the time – and burn out. To perform at our best we have to focus on the horizontal axis of well-being with equal intent, so that we can perform at our natural best on the vertical axis. Not just in the short term but over long lives.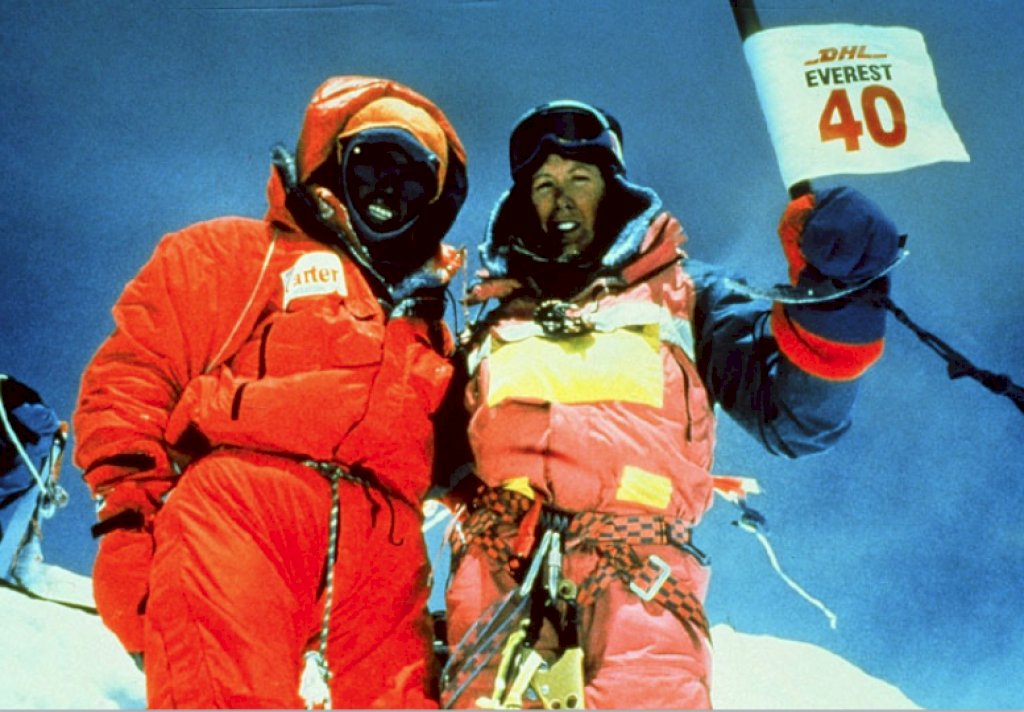 Rebecca and I are in very early stage discussions about the possibility of a trip(don't worry led by Rebecca not by me!!) in the next year or two, for any members of Grapevine might be keen to join? If you would like to hear more about this if we decide to arrange something, please let me know by sending me a quick email.
Grapevine is a trusted network of private members, linking kindred spirits from town or country. Members promote, sell or buy goods and services within the network.
Grapevine also believes in supporting young people to get a strong start through internships and work placements. We also help a number of charities including Heads Together and The Injured Jockeys Fund.