An interview with footware designer Penelope Chilvers
Penelope is a designer of beautiful footwear and accessories you can't fail to fall in love with - she tells us about her brand and how it all came about.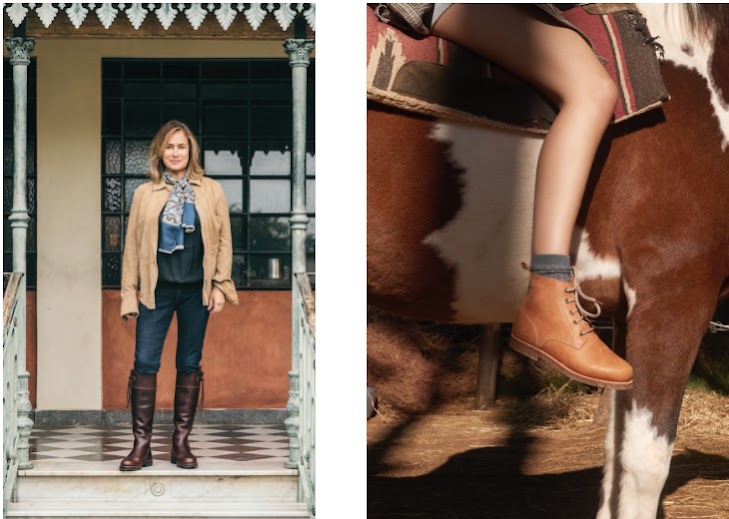 What inspired you to become a designer of boots, shoes and accessories?
While living in Barcelona, I used to enjoy riding in my lunch break, in the National Park of Collserola, in the hills above the city. I was on the lookout for the perfect riding boots and tracked down a boot maker to make me a pair, to my own measurements and design.
When I came back to live in London all my friends wanted some too, so I kept Manuel the boot maker very busy making boots for all my friends.
Manuel would often disappear off into the countryside to contemplate the finer things in life; rearing partridge, camping out, and generally feeling at one with nature. When he eventually returned to his workshop, he'd find an order for 10, 20 and quite rapidly 100 boots from me. He'd explain that the artisan's passion comes from making one pair at a time. He's unrushed, appreciating the beauty in the silhouette, or patina of a hide, each pair different to another.
I felt the same passion as he explained the arts of boot making ~ perhaps the most testing of all footwear, due to it's many measurements - and I took in his philosophy on waste, and the traditions of a country existence, where mindfulness can be found in your work.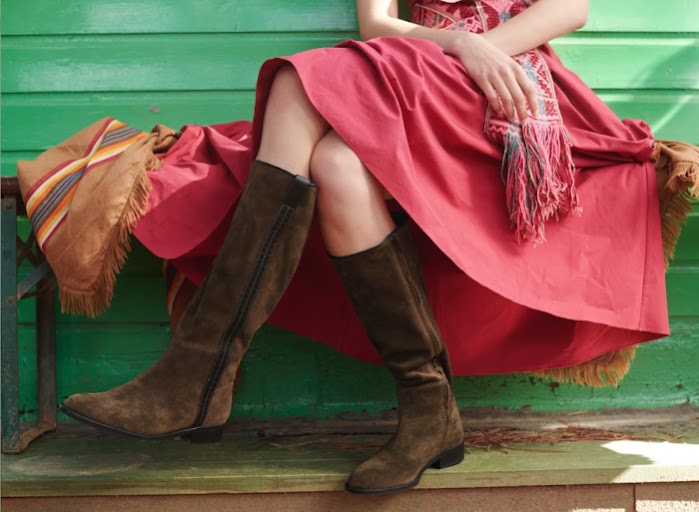 Can you tell us a bit about your business?
We believe in 'Back to Slow' – our footwear and accessories are designed with quality, and longevity in mind. We design timeless pieces, made to last and consider the full product life cycle, including the materials used.
We don't work with middlemen; we enjoy a close, direct relationship with our makers. We make everything close to home in small family run factories in Spain, where a wealth of shoe making tradition has been passed down through the generations.
The majority of our collections are built on the Goodyear welt construction, ensuring long-lasting life of a shoe, often 10 years or more, if cared for correctly.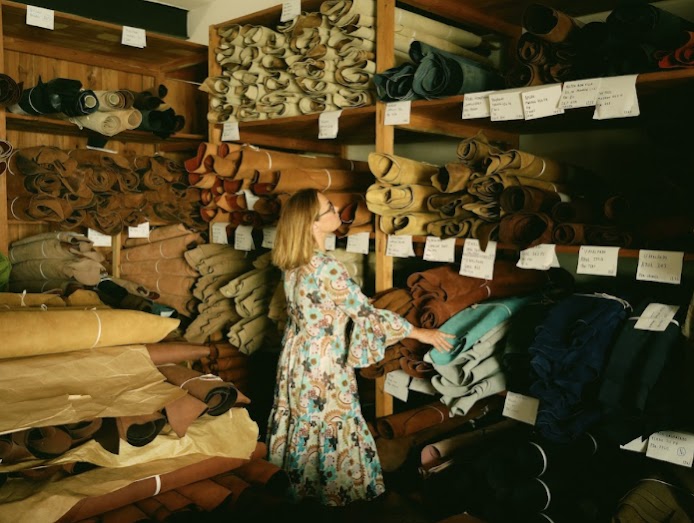 How did your career evolve to where you are now?
I got to work on a collection of six new equestrian-inspired boots, designed with my London customers' lifestyles in mind, which I put to the test at Paris Fashion Week. Within the first year of trading, I was taking orders from fashion boutiques all over the world. That was 16 years ago.
I read that your creations were originally inspired by Spanish saddlers? How and why?
I continually refer back to traditional techniques of leather work for inspiration, researching the rich archives belonging to the families I work with. The design references from the equestrian world in Southern Spain reflect the 500 years of Arab rule. Moorish arabesques in the decorative stitch work, and transparent layering of leathers not dissimilar to Moorish plasterwork. These have become our trademarks, while the equestrian aesthetic and an outdoor life is still a constant inspiration to me.
We are passionate about keeping dying crafts alive. Our inspiration and designs start with my intrigue for how things have been made through history. We work closely with artisans, who have taught me my trade over the years, and we encourage age-old techniques to be continued, believing that these are often more sustainable than newer ones.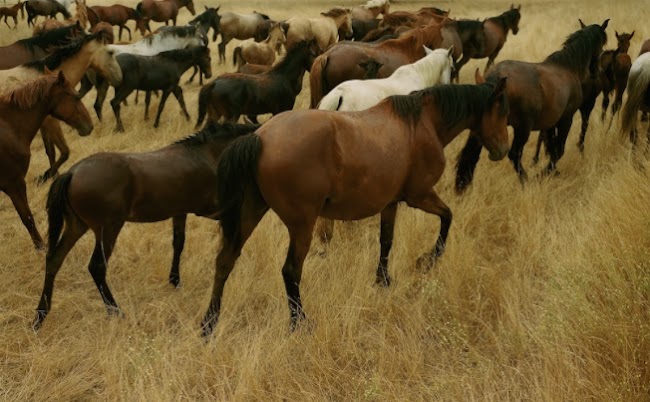 What is the concept behind the brand?
Embracing fashion but not conforming to the idea of a throwaway wardrobe, Penelope Chilvers designs footwear and accessories to fall in love – and stay in love - with. Combining a modern, fashionable edge with lasting style, we make timeless pieces, made to last, that work seamlessly with each season's trends.
Although Manuel is no longer making our boots one by one these days, we still use traditional artisan methods, ensuring the durability of a shoe. And the company continues to nurture long-lasting relationships with our manufacturers in Spain.
We make a conscious effort to avoid plastic in our packaging and endeavour to source all our components and leathers as locally as possible.
Do you just sell shoes and boots?
When we opened our London stores, the concept was to be a lifestyle store that specialises in footwear, rather than just a 'shoe shop'. We make a small accessories range to complement our main line in footwear, for example, some leather saddlebags showcasing our artisan techniques, some woollen accessories and small leather gifts. Our monogrammed card wallets made from rich saddle leather off-cuts are one of our most popular gift purchases. We are a lifestyle brand and enjoy creating whole stories around our collections that take you through the seasons.

Did you have other career plans originally ?
I trained as a painter, and throughout my 20s, I earned a living restoring antique painted furniture and murals while painting my own work in my free time.
Where in the UK do you have your shops? And do you have shops in other countries too?
We have a loyal following of worldwide customers, who make a special visit to our stores in London.
Which channel do you do most of your business? Online, catalogues or people coming to your shops?
Our online business is the fastest growing channel for us, and while our shops in Mayfair and Notting Hill are closed due to the virus at the moment, our warehouse is continuing to send out our orders on a daily basis.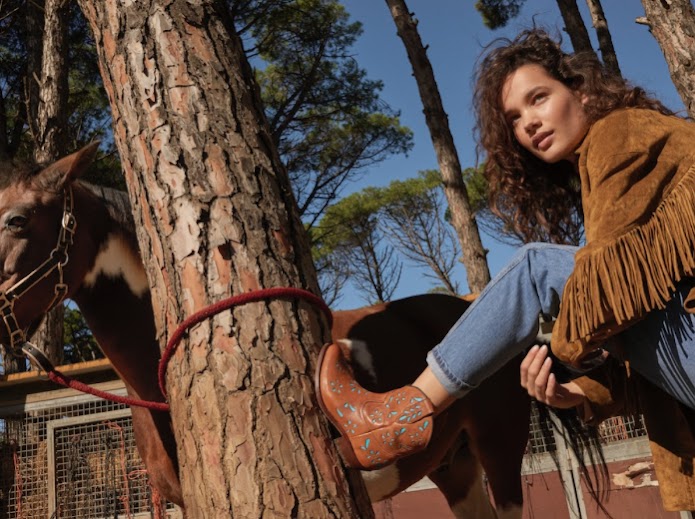 Can you tell us a bit about your latest collection and your inspiration behind it?
Our latest Spring collection is inspired by a recent trip to Argentina. I was keen to explore some Gaucho culture.
For many years I have used the term 'gaucho' for a carefree approach, the outdoor aesthetic, a casual non-uniform leather, and a dusty boot, without any real understanding of what it meant! I'd heard of the Gaucho's love of horses and respect of the countryside of Argentina, and I imagined the quintessential, moustachioed character in slouchy bombacho pants, with a knife in his belt. But what were their leather boots really like? How did their techniques compare to Spain? A trip with expert travel designer, Christopher Wilmot-Sitwell of Cazenove + Loyd, was to take me into an intimate and enormously rich Gaucho world that would inspire me for many more boot-making years ahead.
So this season our leathers have been embellished with artisan techniques reminiscent of my time spent with Argentinian artisans, from the small town of Antonio de Aréco.
A new range of artisanal leather sandals have been made, with silver studwork and the palette includes a deep vermillion red, an abundance of graphic black, colours straight off the back of a gaucho, who's poncho is worn with pride. I documented poncho stripes and pattern throughout the country, and returned to turn these stripes into uppers for our jute soled espadrilles. The brighter colours represent the northern most parts of the country where it rises into the Andes, while the plainer woven patterns signify the southern pampas regions.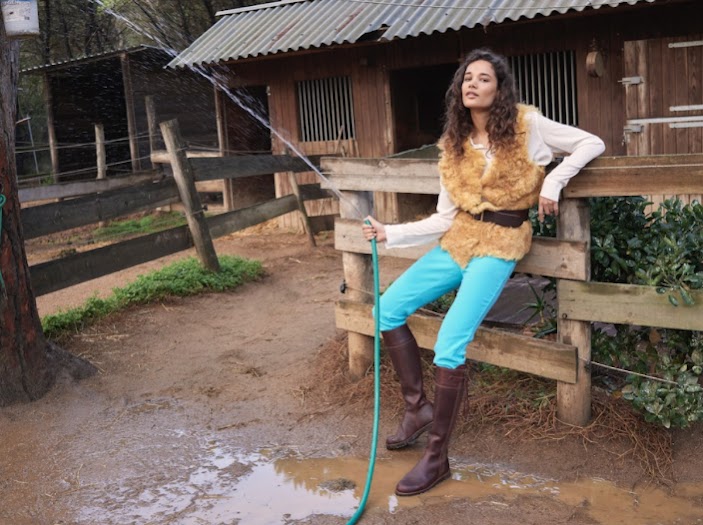 Traditional techniques & ethical production are important parts of your brand ethos. Can you describe how this works in practice?
Like a chef who references age old recipes, I continually refer back to traditional techniques of shoe production, and we believe that the Goodyear welt construction is still the best for longevity and comfort. It's a technique that is slower than the glued sole construction. Most of our boots are made in this way, ensuring they can be re-soled again and again.
My production team and I work very closely with our family-run factories in Spain. Making in Europe helps us stay agile, while cutting out middle men. It also means a relatively low carbon efficiency.
Take advantage of an exclusive member offer. 15% off using code GRAPEVINE15 Please press the 'Visit website' button.
Grapevine is a trusted network of private members, linking kindred spirits from town or country. Members promote, sell or buy goods and services within the network.
Grapevine also believes in supporting young people to get a strong start through internships and work placements. We also help a number of charities including Heads Together and The Injured Jockeys Fund.