'A Grapevine guide to fashion at The Festival' by top stylist Sarah Kate Byrne
Here we have some practical and savvy fashion advice from Grapevine member and top notch style advisor Sarah Kate Byrne. As well as advising Francesca Cumani, she is also an avid racing fan.
Spring is in the air - but not necessarily on Cheltenham Racecourse!
'A Grapevine Guide to Festival Fashion' from top stylist Sarah Kate Byrne - stylist to Francesca Cumani; hunting and racing fanatic and vintage fashion expert.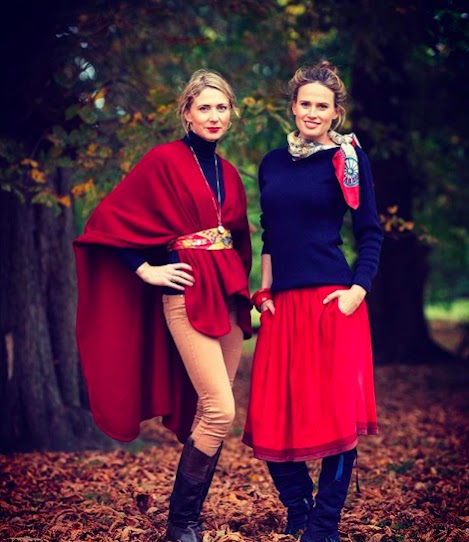 Practical and savvy tips to keep warm, look enviably stylish and not spend all of your punting money on brand new outfits….look no further ladies, you heard it here first on the Grapevine!
'Top tips for choosing your Cheltenham outfit'
Staying warm (Cheltenham can feel like the coldest place on earth!)
Layers are absolutely essential and Uniqlo do the best - thin, layerable HeatTech thermal tops and leggings which are perfect under any outfit as they aren't bulky and will keep you warm when you need it and cool when you don't. Choose thicker fabrics (hence why tweed has always been a mainstay!). A beautifully cut wool or cashmere coat will look more appropriate and stylish than a flimsy dress more suited to a summer race meeting. Hats and gloves are essential for keeping you warm, never mind looking stylish.
Hats - On hats, a felt trilby or fedora will serve you right through the season if you opt for a neutral colour, not to mention keeping you warm. Or this seasons trend towards headbands is another stylish alternative though National Hunt meetings such as Cheltenham call for more wintry fabrics so felt, feather, tweed, leather & velvet are the most appropriate.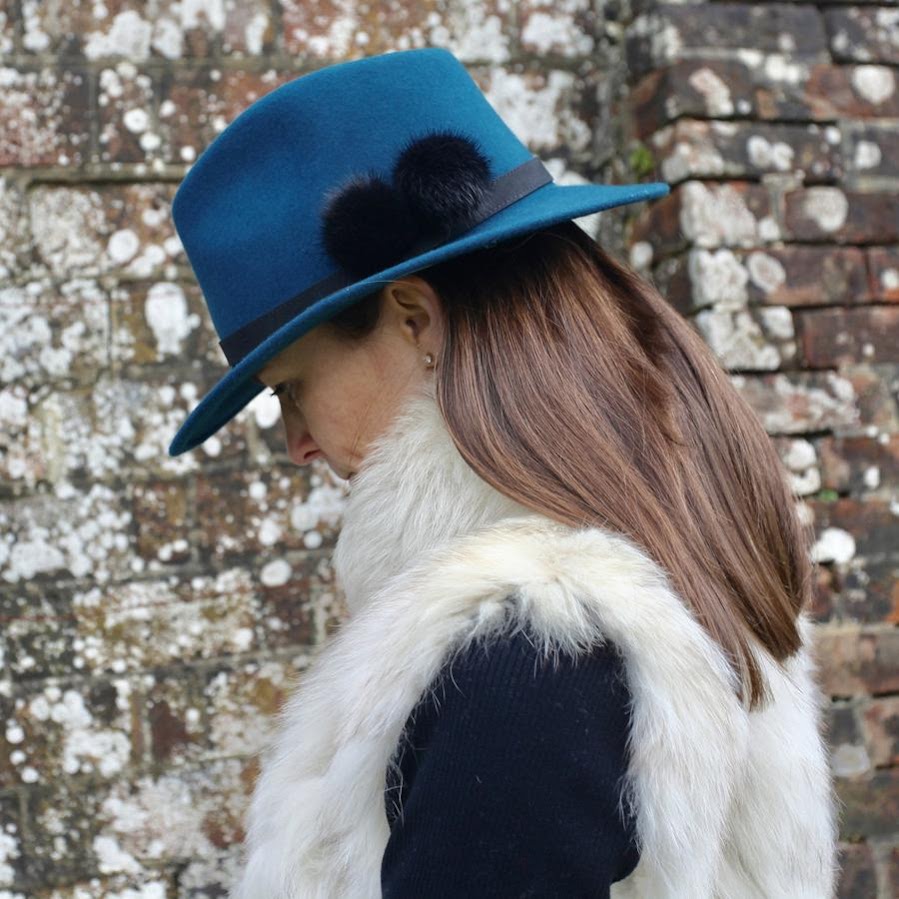 Grapevine members 'Miller and Drake' - Teal fedora £85.00
Footwear - An ankle or knee high boot with not too high a heel is a must when the thermostat dips to avoid numb feet. Make sure to treat any leather or suede with protector in case you end up on a wash out day.
Accessories - a proper handbag with a shoulder strap is a must so you don't have to juggle your hot toddy, racecard, phone etc. If like me, you get very cold hands, pop some of those instant hand warmers in your handbag too.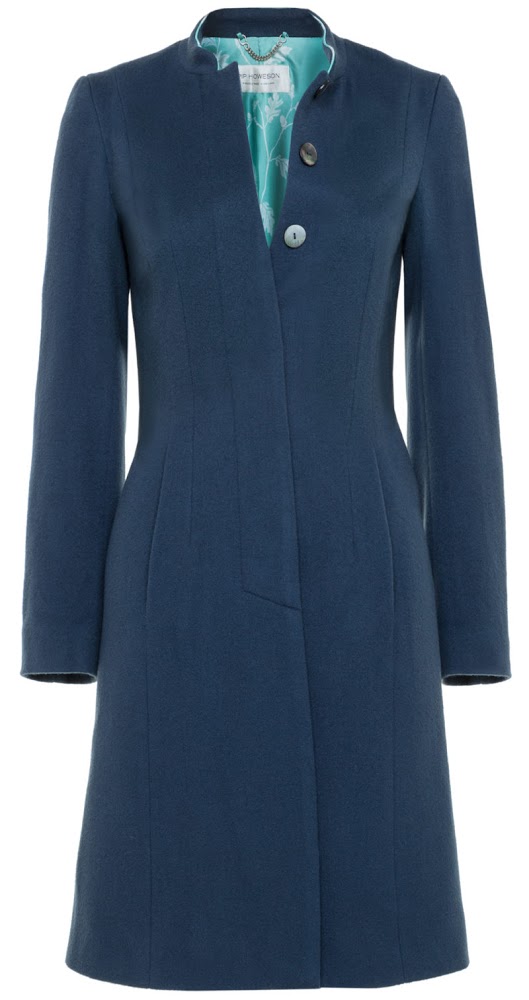 'The Sheila' coat from Pip Howeson; one of many of her seriously smart, bespoke coats. Please visit her website for more stylish designs.
How do you jazz up an outfit you already own and want to re wear?
For me the ability to do this is essential as I have neither the time nor the budget to keep refreshing my wardrobe! A trick I use a lot, that is great for the winter & spring meetings when staying warm is key, is to layer a dress under a skirt. So if you have a patterned dress that you have worn, layer a plain skirt in complimentary colours over it or vice versa. Et viola you have a new look!
Pop into VV Rouleax and nab yourself some trimmings to jazz up an old hat or even add some ribbon or faux fur trim to an old coat
Ask friends if they have anything they might lend to you. We all have dozens of things lying idle in our wardrobe and it just takes a bit of imagination to rework a piece if you have something fresh to throw in the mix.
Working out what suits -
I think most mistakes are made with hats as people often obsess about colour matching while neglecting the style. Think of the hat or headpiece as the roof of the building. If its too big or too small then the proportions will be all wrong. I tend to put my looks together and video them moving as you get a much better sense of how it all looks than in a static photograph.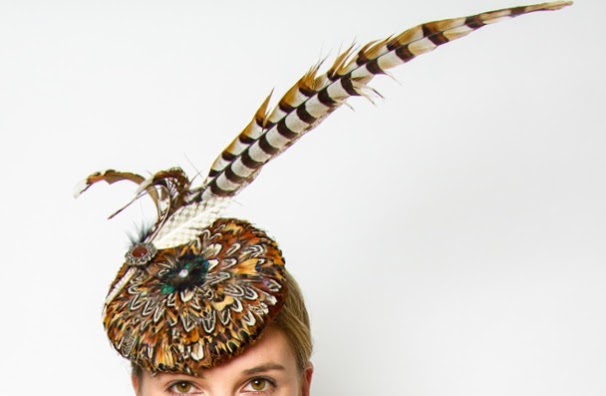 Carolines Titfer's bespoke, handmade hats can be found on the Grapevine website
Trends to look out for -
Headbands will be everywhere! And I have to say I am become a sucker for them too having used pieces by a variety of milliners last season such as Sarah Cant, Fernanda Lewis and Justine Bradley-Hill. They are so flattering and easy to wear but also so much more relaxed and I think can be worn again and again in the way that a hat can't.
Bright, block colours always get my vote be it for National Hunt or Flat racing and they were on every catwalk for the SS19 and AW19 collections
Textures such as lace and feathers are another seasonal trend that I can see making it onto race day looks
There are so many exciting female presenting roles within racing this year so I think there will be a trend towards upping the ante in the fashion stakes across the board. Hopefully we can give the Aussies a run for their money as they really know how to do it!
What we can expect to see Francesca wearing at Cheltenham and Aintree -
This season we are hoping to build on last year and are aiming to work with more British brands and promoting small businesses. We love using bright colours for the gloomier days as they pop on camera. But the priority is keeping her warm as she has to stand outside on the podium for hours on end. Hot water bottles and hand warmers are always on hand too!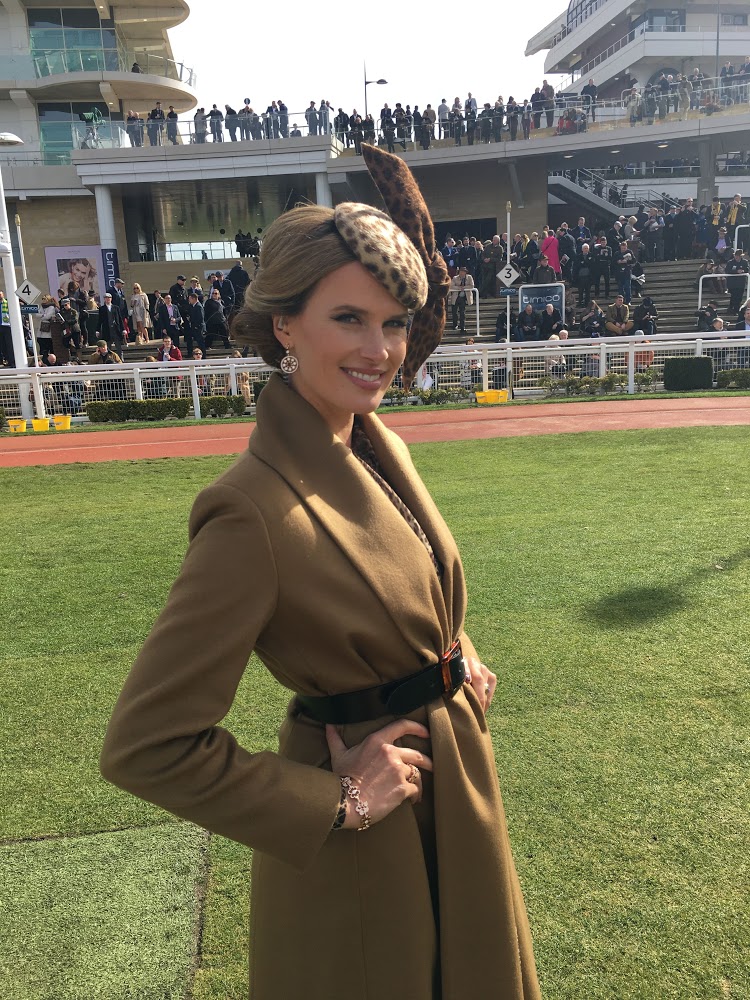 I think you can expect a mix of contemporary and vintage as we have done before and certainly nothing predictable! And for the Grand National we will go all out again as more than 8 million people will tune in!
Happy Festival Grapeviners!
Sarah Kate Byrne x
For more information on Sarah's personal shopping and stylist services, please click on the link below.
Grapevine is a trusted network of private members, linking kindred spirits from town or country. Members promote, sell or buy goods and services within the network.
Grapevine also believes in supporting young people to get a strong start through internships and work placements. We also help a number of charities including Heads Together and The Injured Jockeys Fund.