A day in the life of a leading family law solicitor
Simon Beccle is a Partner at Payne Hicks Beach in London. Both he and his firm are at the cutting edge of many of the recent developments in family law. He is in the unique position of having had two family law cases heard in the House of Lords/Supreme Court, which have been reported both nationally and internationally.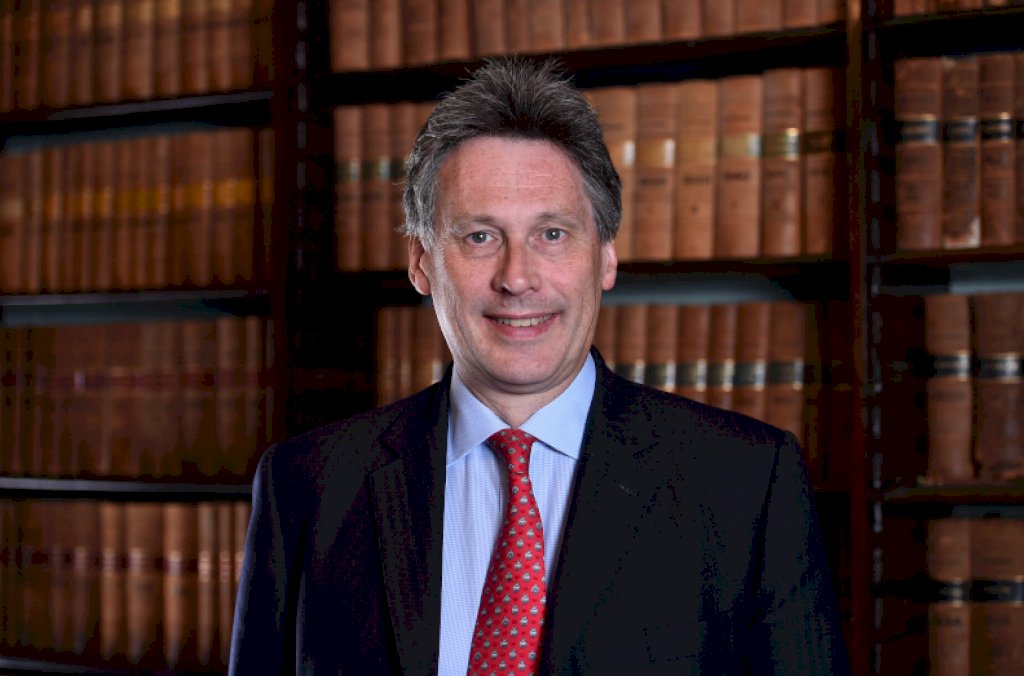 "I have had the privilege of working at Payne Hicks Beach for nearly 25 years. Our offices are located in one of the finest squares in London at 10 New Square, Lincoln's Inn where the firm has been based since 1730. The firm's reputation has been built on family and private client work and is one of the very best of the small number of firms in the UK providing these specialist services at the highest level.
Since the pandemic I tend to work four days in the office and one day at home. A typical day may involve me working on matters which include divorce, financial claims, civil partnership disputes, cohabitee disputes and disputes relating to children. In addition, I advise on and draft Cohabitation Agreements, Separation and Prenuptial Agreements, of which there are a growing number. I frequently advise on international matters involving choice of jurisdiction and the removal of children out of the jurisdiction of England and Wales on a permanent basis. Whilst most of my clients are UK nationals, I have many clients who are nationals of countries including the USA, Canada, Australia, Saudi Arabia, France, Germany, Italy, Spain and Russia.
Although I have been and continue to be involved in many high profile and reported cases, most of my work involves acting for people who are not high profile and whose cases are not ground-breaking. However, the three things my clients have in common is that they need advice and representation, they can afford to instruct me and have something to argue about. Indeed, many of my clients are the sort of people who are members of Grapevine!
Whilst I have to know all about family law, I also have to know about many other areas of law to do my job well and thoroughly. A family lawyer is usually the best person to go to with a legal question because if they do not know the answer, they will know someone who does and will be able to refer on to the relevant specialist!
I enjoy thoroughly what I do, particularly the huge variety of work and dealing with people. People are, by their very nature, fascinating and my relationship with every client differs. They all have different wishes, expectations and priorities. I am creating a personal and bespoke solution for every client."

Simon rises at 7 a.m. and leaves for the office at 7.45 a.m. He travels by tube from Gloucester Road or South Kensington to Temple, reaching Lincoln's Inn at about 8.15 a.m. On arrival, he checks his emails and either responds to them immediately or adds them to his constantly evolving list of matters to address. His colleagues and secretary arrive at work at a similar time and the second order of the day is to meet with the solicitors assisting him to run through the work which needs addressing on each of their cases.
At 9 a.m. Simon often has a client meeting in person or over zoom. Today, he has a meeting with a new client, Emily, who wants a divorce following the first change in the divorce law for over 50 years. She has been referred by a friend.
On 6 April 2022 the Divorce, Dissolution and Separation Act 2020 came into effect, bringing in "no fault" divorce. Emily and her husband have drifted apart and there is no animosity between them. She wishes to divorce him without having to blame him for the breakdown of their marriage.
"I had the good fortune to act for Tini Owens whose case proved the catalyst for the recent change in the divorce law. In Tini Owens v Hugh John Owens (2018) the Supreme Court refused her a divorce notwithstanding the fact that the marriage had broken down irretrievably and the parties had separated with there being no prospect whatsoever of there being a reconciliation. In the light of this Judgment, the widespread sympathy for Mrs Owens for the way in which she had been treated by the Courts and the overwhelming support from the public, the media, Judges, lawyers and politicians for a change in the law, the Government decided to bring divorce law into the 21st Century by introducing no fault or no conduct divorce as is common in many countries throughout the world.
The new Act is designed to avoid one spouse having to blame the other for the breakdown of the marriage, which so often has a negative effect at the outset of proceedings and which so often damages efforts to resolve issues relating to finances and children. Indeed, until the change in the law, over 75% of all divorce petitions were based on adultery or unreasonable behaviour and these reasons for divorce now no longer exist. In addition to reducing potential conflict by removing the issue of blame from the divorce law, there are lots of positives to be taken from the new law, not least in allowing joint applications for divorce for the first time, removing the ability of one spouse to defend a divorce and simplifying the divorce terminology and language."
Emily has been married for 24 years and she and her husband have three children aged 23, 21 and 15. She is concerned about her financial future. She has not had paid employment since she gave up work in the early years of the marriage to look after the home and bring up the children. She has no income nor pension, and whilst she is aware that her husband is a successful businessman, she does not know the level of his income nor the value of the assets in the family "pot" which is available for division. They live in a decent house, have a second home and an investment property which is let out, enjoy an annual skiing holiday and holidays abroad, and the children have had the benefit of a private education. They live well.
"This is quite a common scenario. After ascertaining as much as I can about her and her husband's financial situation, I am able to reassure Emily that she has significant financial claims against her husband and that she will financially secure in the future. The legal principles involved are set out in the ground breaking House of Lords decision in White v White (2000). In that case, I acted for Pamela White who was successful in changing the law so that it provides for equality as the starting point in the division of property and assets on divorce. This ensures the absence of discrimination between a breadwinner on the one hand and a homemaker on the other given that the law views such contributions to a marriage as being equal. This is still current law and all financial settlements on divorce are still based on this decision."
This meeting takes up most of the morning. As Simon did not know how long the meeting would last, he did not arrange to meet a client, colleague or friend for lunch. Instead, he walks to the local Pret A Manger opposite the Royal Courts of Justice to buy a sandwich which he then eats at his desk back in the office.
Much of the afternoon is taken up with drafting a divorce application for Emily and a letter to be sent out to her husband, as well as responding to emails.
At 4.30 pm. Simon has a cup of tea and he moves on to finalising a Prenuptial Agreement for Alastair who is getting married to Annabel. Both are in their 20s, in the early stages of their careers and have modest incomes and few assets. Alastair's parents are wealthy and they want to give him money to buy a house, to advance money to him for Inheritance planning purposes and, ultimately, for him to inherit one-half of their combined Estates when they die.
"Prenuptial Agreements are becoming increasingly common where there is an imbalance of wealth and/or inheritance prospects between prospective spouses. As long as both parties give full financial disclosure in a Prenuptial Agreement, receive independent legal advice on it and the outcome of it is fair at the time of any divorce, a Prenuptial Agreement has a good chance of being binding and may enable Alastair to ring-fence much of what he will receive from his parents. It could be the most important financial document he ever signs."
At 5.15 pm. Simon receives a telephone call from a prospective new client, Emma, who has been referred by a former client. She has been in a living with Ben for ten years in a property owned by Ben and they have two children. They never wanted to marry but now their relationship is in difficulty, she realises that the law does not provide cohabitees with the same level of protection as married couples. Ben has a successful position in the City and Emma is frightened by the prospect of being left on her own with the children with only her modest income to live on.
"Although every family is different, Emma's situation is on the rise: cohabitation is the most common form of family relationship these days, and more children are born to unmarried parents than to married parents. There is no such thing as a "common law marriage" and given that she and Ben are not actually married, she is not entitled to make any financial claim against Ben for herself. She will be able to make a financial claim for the benefit of the children for housing and child support. However, Ben's obligation to provide housing for the children will only last until the end of the children's education whereupon Emma will effectively become homeless. There is pressure on the Government to reform the law relating to cohabitation but there is no change on the horizon."
Simon usually leaves at about 6.30 pm. Whilst he works hard, he plays hard and much of his leisure time is spent playing and following sport. Tennis and golf are complemented by spending as much time as he can at home in Lambourn where he is surrounded by horses! Often to be found on the gallops or racecourse at weekends, he is lucky to have small interests in a few multiple winners trained by Jamie Snowden and Hughie Morrison. Representing Bob, Hardy Du Seuil, Urban Artist and Our Jester have already won a few times and, hopefully, may all win again in the future!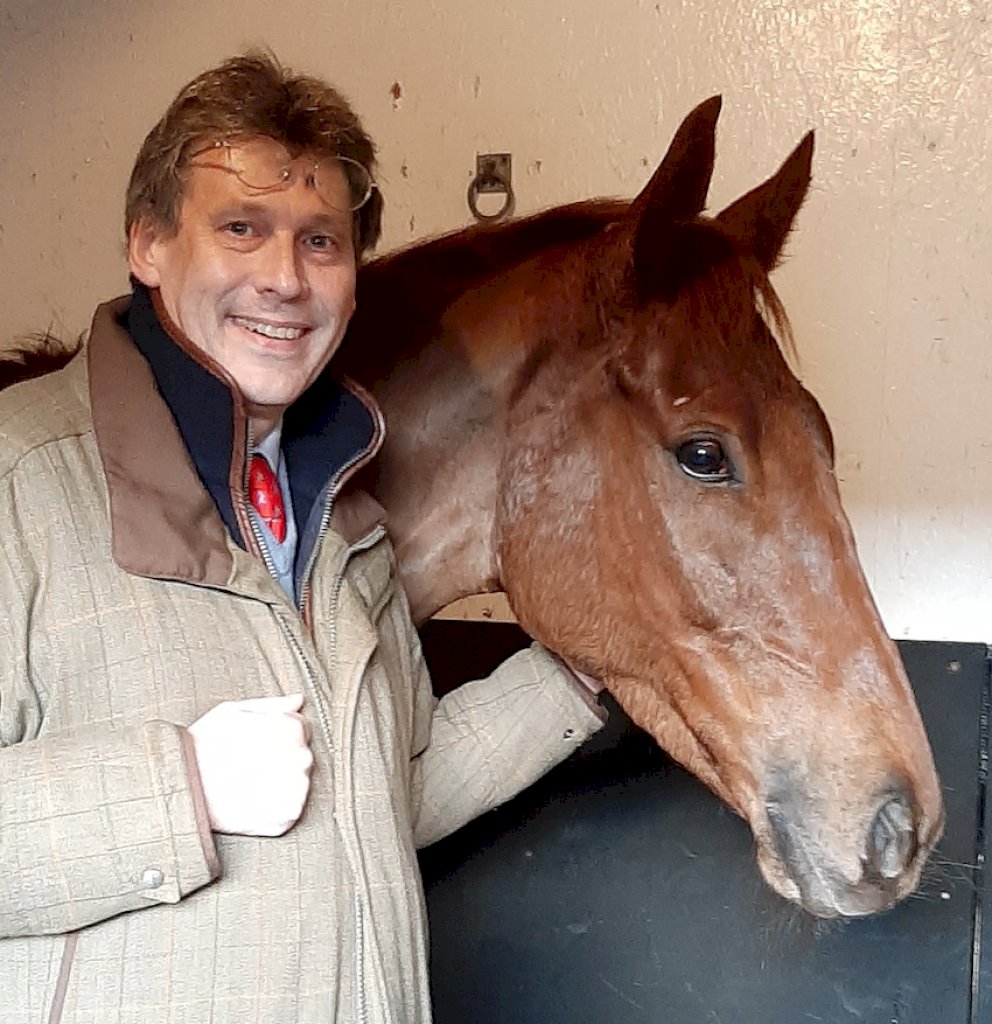 If you want to get in touch with Simon at Payne Hicks Beach, please do send him an email, sbeccle@phb.co.uk
And to visit Simon's profile on the website, https://www.phb.co.uk/our-people/profile/simon-beccle
Grapevine is a trusted network of private members, linking kindred spirits from town or country. Members promote, sell or buy goods and services within the network.
Grapevine also believes in supporting young people to get a strong start through internships and work placements. We also help a number of charities including Heads Together and The Injured Jockeys Fund.