An amusing look at the traditions of a rural Christmas
Adam Edwards writes a great little piece on Christmas and traditions in the countryside.
Christmas evokes the rustic in us. It is the reason Christmas cards depicting icicles hanging from a thatched cottage are more evocative of the season of goodwill than condensation in a burger bar.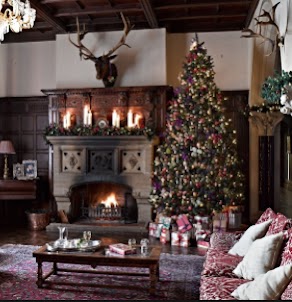 It is why robins are shown hopping about in holly bushes rather than perching on parking meters and why we decorate a tree and not the telly.
This traditional view of the winter celebration as a rural festival also explains why so many of the urban de-camp to the country to celebrate the birth of Our Lord. From Christmas Eve to New Year's Day our hills and dales are alive with the bray of metropolitan escapees dressed in smart tweed bearing extravagantly wrapped baubles and revelling in the paucity of our unsophisticated shops, tuneless carol singers and low wattage Christmas lights.
Permanent rustic residents must however show a measure of Christmas spirit towards these city cousins. But before they arrive with their hand-made truffles and cashmere socks it is important that they know a few home truths about the rural Christmas.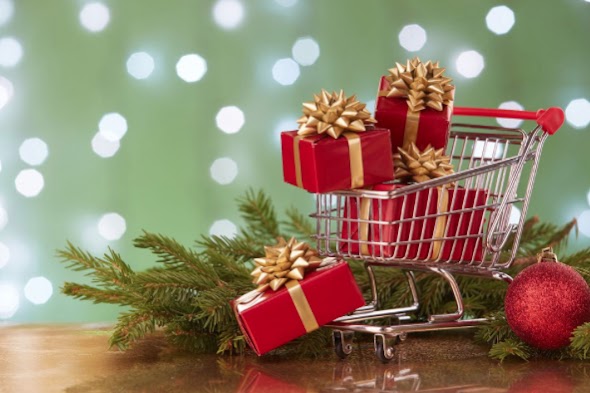 Contrary to accepted Christmas Card lore it doesn't always snow on Christmas Day in the country. Nor do a coach and horses driven by a red-nosed coachman with a large whip always stop outside the local pub at lunchtime.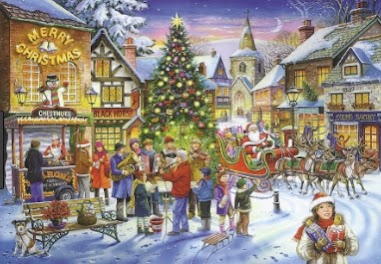 The large brown quadrupeds with horns that lope across the fields are roe deer not reindeer.
It is appropriate to look like a paint chart throughout the festivities. Men should wear bright red sweaters, clashing mustard–coloured trousers and shocking pink socks. Women should be just as bold. They should be covered in costume jewellery and squeezed into an unflattering brightly coloured garment that will not be worn again until next Christmas.
Just because it is cheap as chips and indigestible does not mean that there is anything wrong with mulled wine.
The garage shop, the only shop that is open on Christmas Day, does not stock Vacherin Mont d'Or
The beautifully coloured birds pottering about in the middle of the lanes are not local wild life. They are sporting targets.
Watching television is an ancient rural custom.
Christmas paper hats are a local pagan tradition and should be worn with a lopsided grin and glassy eye after much wassailing.
Dogs must be given a present. So must horses.
Rural crime is stealing the last Extra-Strength Ibuprofen.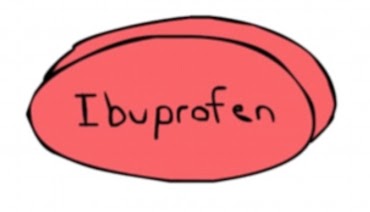 Not all country men and women want brightly coloured woolly hats with matching scarves and gloves for Christmas.
A very short Christmas Day walk is compulsory.
Microwave canapés from Waitrose are a local delicacy.
A Bloody Mary cannot be consumed until the blood of Christ has been taken at Christmas morning communion. The reverse is true if one is attending midnight mass.
The Christmas turkey will drain the Aga of its stored heat. The result is that trimmings take at least three times longer than usual to make them edible. The consequence is twofold. In the countryside the Christmas dinner is cold and everybody is sloshed.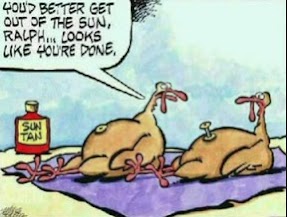 Church is obligatory. The senior family in the village sits in the nearest pew to the front. Men wear tweed jackets, Tattersall shirts and nondescript woven ties. The female wardrobe should also include a hilarious Christmas joke such as flashing earrings.
The words of the carols do not matter providing you sing loudly and out-of-tune.
The red-coated cavalry with its pack of baying hounds outside the tavern on Boxing Day are not hunting.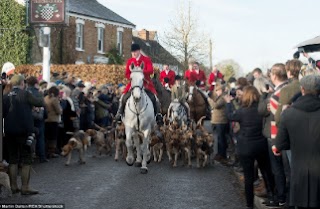 And finally if you want to get back to town in one piece do not drink from the bottle with the hand written-label `Home Farm Sloe Gin'.
Grapevine is a trusted network of private members, linking kindred spirits from town or country. Members promote, sell or buy goods and services within the network.
Grapevine also believes in supporting young people to get a strong start through internships and work placements. We also help a number of charities including Heads Together and The Injured Jockeys Fund.