9 top tips when organising a family/festival weekend party for Grapevine members
Oasis Events, one of our Grapevine Partners, have compiled a list for members to refer to if they are planning on holding an outdoor party this summer - from advising on where to hire your perfect marquee or tent, down to ordering ice, keeping the children happy and being prepared for some of our (sadly sometimes inevitable) foul weather on the big day!
9 top tips when organising a family/festival weekend party for Grapevine members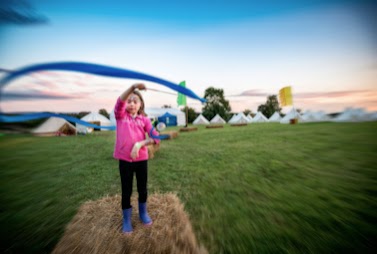 With the increasing trend for stay-at-home summers, we're seeing a lot of interest in creating low-key weekend gatherings hosted at home for more than a single party night. Inviting friends and family for a weekend of camping and reveling gives you more time to spend with everyone, and children can be included so you don't have to cash-in yet another childcare chip with the in-laws! Removing the formality of a party allows you to do more with your money, partying at home in gardens of fields saves a large chunk of your spend because you are not hiring a venue.
Here are some top tips:
Wet weather solutions
Although we're all hoping for a weekend in the sun, making sure you have a wet weather plan can add to the fun… Any existing building or structure can become part of your party site. We spend a lot of time transforming existing venues - making tractor sheds and storage barns into large scale dining rooms, chill out spaces or dancing venues. Think bunting, balloons, or natural dressing from the garden or farm – hay bales and greenery are just the job. Genuine Bedouin Tents are our heritage, so we have soft spot for those – our favourite supplier is 'Attentive Events' https://www.attentiveevents.co.uk/ (luxurious Arabian tent hire). They can be joined together for larger spaces, provide little chill out zones or be used for camping with a style all of their own. Clear span marquees are also a favourite because of their versatility – you can have proper doors to keep warm at night, add theming because it's easy to hang things in them, hard floor if you want it, and you even the ability to erect them over a swimming pool.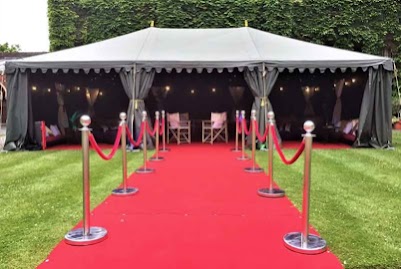 How to theme your festival party
A bit of theming really helps with streamlining your planning. It doesn't take much to pull the theme together, just a couple of small touches can pull it off if they're done well. Large flags set the tone (hired or made), bunting and paint fun festival signs. Having a bit of fun with styling the venue and maybe a touch of fancy dress gets your guests into the spirit of things for a great atmosphere and usually makes for some epic photos!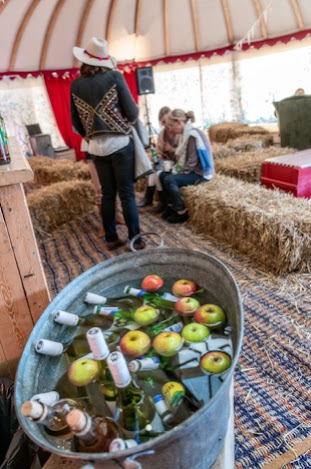 Keep the logistics simple: there are tons of excellent mobile caterers and bars out there meaning that your infrastructure set up can be minimal. As long as you can give them easy access onto your site they can be self-sufficient and provide everything from coffee or a freshly wood-fired pizza out of the back of a Land Rover to street smart burgers from an airstream caravan.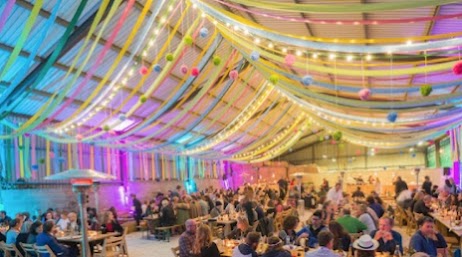 Allow for the unseen (and more boring!) things as a priority, you'll need loos, some power, access to water and a plan for recycling and rubbish at the very least. Making sure these things are sorted and budgeted for at the outset will save a lot of headaches nearer the time.
Music is a must And live music at a festival makes it feel authentic and a bit special. Solutions can range from a great local busker you have seen invited to bring a tent and join the party (yes we have seen this work brilliantly more than once!) to a fully geared up band or two. Just watch out and make sure that you know when you're booking how much of the production (lighting, sound, staging) comes with the band or they expect you to provide, and ensure you have budgeted for it. The artists will also want to ensure they have rain cover / shade, so plan for a cover on the stage or include the stage within a larger structure, perhaps along with a bar. Silent Discos at the end of the night are a friendly idea if you have neighbours…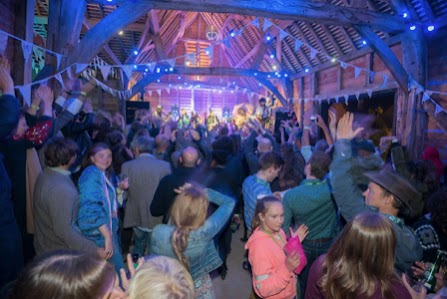 If you are going to invite whole families think about the children's safety first when considering where guests can roam (ponds / lakes / roads / animals all to be taken into consideration), whether you'll have fire bowls and bonfires, and who is responsible for the children while they are with you. There are some fabulous childcare companies out there who can take the children for hours of fun and even bed time stories and movie nights while grown-ups party – which is a bonus for everyone! Take a look at one of our favourites called 'The Little Top' (https://www.thelittletop.co.uk)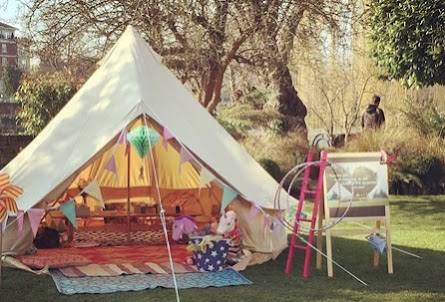 Long days and nights of drinking do not mix with driving home! Let everyone know if there's camping space available, or invest in a minibus to shuttle local friends home. They'll thank you for it!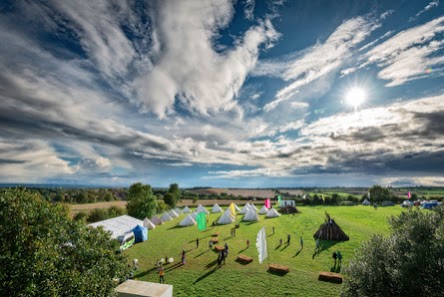 You can never have too much ice. Having a bar company makes life really easy, but if you want to DIY order ice in bulk! A weekend is a long time and lukewarm drinks are such a disappointment. It's cheap to buy and can be stored in a cool shadey spot if bags are piled up on top of one another so you don't need a battalion of freezers.
Think about the environment. Disposable cups and glasses are some of the worst culprits for making a private festival party environmentally unfriendly. Consider giving everyone a cup / glass for the weekend, or hire a load in. Hired plastic cups and glasses are reused which is a big environmental plus, and can be sent back dirty which helps you out too!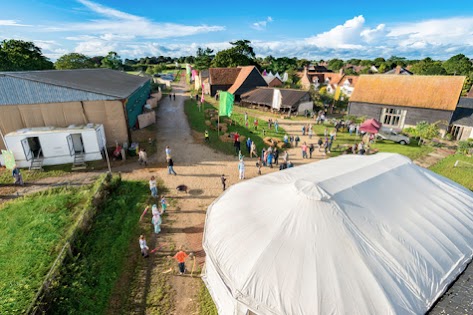 How can Oasis Events help when it comes to larger events. Pulling together a large event can be daunting in many respects. We specialise in coordinating everything on behalf of the client so that they have one point of contact from first ideas to reconciling the budget afterwards. We have lots of experience in juggling ideas, quotes, how to run a venue logistically and of course safety planning. We do the thinking and our clients do the partying with their friends. One lovely previous client told us that she felt like a guest at her own party, she had so little to think about or do in the run-up…that's what we're aiming for!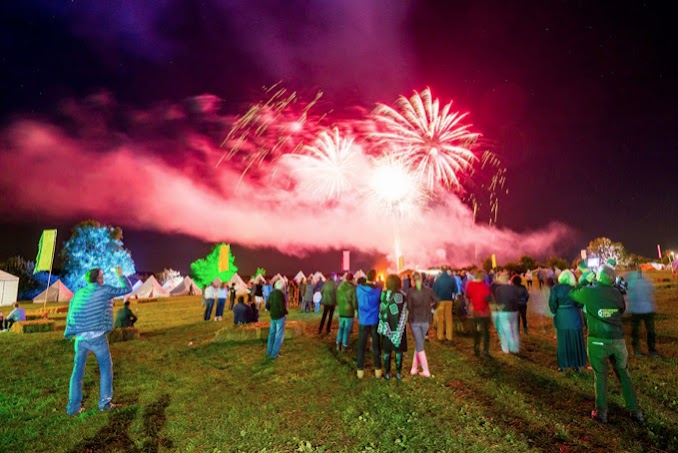 Grapevine is a trusted network of private members, linking kindred spirits from town or country. Members promote, sell or buy goods and services within the network.
Grapevine also believes in supporting young people to get a strong start through internships and work placements. We also help a number of charities including Heads Together and The Injured Jockeys Fund.